Buying Net Zero: Public Procurement & Sustainable Supply Chains
09:30 - 12:30
|

10 November 2023

|

Patch Twickenham, 42 York Street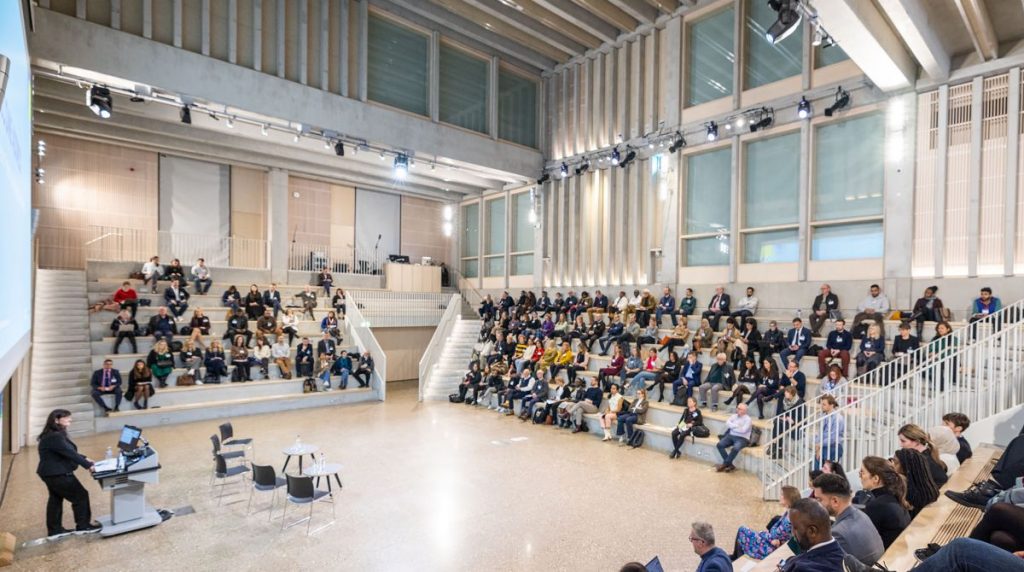 Join us for an insightful session on the morning of the Business, Innovation and Growth Summit on 10 November 2023.
The BIG South London Supply Chain and Procurement event is an opportunity to build visibility on some of the great work going on across partner Boroughs in supply chain procurement and innovation.
Tapping into the opportunities these present for regional businesses, the event is also an opportunity to network and listen to the needs and demands of businesses looking to engage in these areas.
It will also look to reflect on the legacy and learnings of the BIG Integrate programme, a business support package designed to give South London's SMEs the knowledge and skills to develop their supply chain management, networks, and strategies.
Hear the 'insider's view' from speakers and contributors across local government, academia, and health about how your business can become supply chain ready by building its internal capabilities to meet the procurement criteria of the public sector.
You'll be able to discover new programmes of expert support and help that will open opportunities for your businesses to access large buyers and introduce them to new contract opportunities – including facilitating relationships with buyers, procurement departments and local authorities, one-to-one direct support to help your business source opportunities and help to develop the policies and procedures you need to become supplier ready.
Who should attend?
This workshop is for South London businesses who want to find out more about public sector procurement, the business opportunities available, how to find them, and how to get started with tendering.
Tendering for public sector contracts can be a daunting challenge – especially for businesses new to the whole experience. It can appear to be something of a closed shop, or too confusing, or too time-consuming and unnecessarily bureaucratic.
This workshop will try to debunk some of those misconceptions and help companies by understanding the processes, applying best practices to those processes and how to research relevant contracts, identify opportunities, and learn insight to score well – in particular against environmental and social value requirements.
Agenda
09:30 – 10:00 Arrival and networking
10:00 – 10:10 Welcome and introductions
Matthew Hamilton, Director, South London Partnership
10:10 – 10:30 Sustainable, responsible supply chains and public sector procurement 
Tim Rudin, Head of Responsible Procurement and Supplier Skills, GLA/TfL
10:30 – 11:15 What does your business need to do to supply the public sector?
Facilitated by David Randall, Crystalisr Co-operative
Nazur Nauzar Manekshaw, Managing Director, Branduin Business Support
Gregory Odia, Business Procurement Manager Wandsworth
Shirin Georgiani, Procurement Policy & Governance Lead, Merton Borough
James Cadman, Head of Consultancy at the Supply Chain Sustainability School
11:15 – 11:30 In conversation: A South London business case study
Interview by Valerio Ficcadenti, Senior Lecturer, LSBU Business School
11:30 – 11:50 Accessing supply chain procurement opportunities in South London – What help is out there?
Patrick Nicholson, Business Support Manager, Newable
11:50 – 12:00 Concluding comments
Carol Squires, Head of Economic Development, Croydon Borough Council
We also invite those attending this pre-summit session to join us for the full day's activities at The Exchange, Twickenham. Learn more about the BIG South London Business, Innovation and Growth Summit, here.
Recent posts