Design Lab: Creative Innovation for Digital & Social Inclusion
13:30 - 16:30
|

24 May 2023

|

Vestry Hall, Cricket Green 336 - 338 London Road, Mitcham, CR4 3UD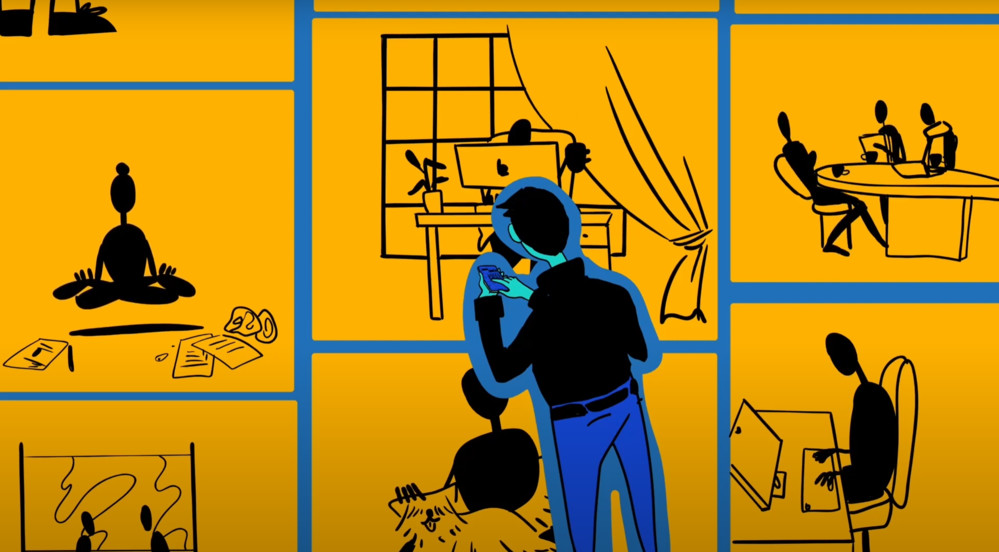 Led by the University of the Arts London, the session will develop creative solutions to core challenges faced within digital & social inclusion
The workshop aims to support economic growth by helping to achieve a multivocal approach to complex problems present in the area and your businesses. In the workshops, we will explore tools and methods that can help to improve productivity and success through an understanding of inclusive practice and compassionate communication.
The workshop will have very practical elements but does not require any preparation on your part.
We will explore challenge themes such as:
Inclusive communications and marketing
EDI recruitment approaches
Disability and neurodiversity visibility
These half-day workshops bring together South London businesses, residents and UAL's own academics and students to explore creative techniques for inclusive cultural, social and economic changes in South London.
The Challenge
This workshop will expand on the question: ''What would an equitable, inclusive and accessible future look like for South London?' and explore the challenging themes listed above and those identified through discussion with the participant group.
The Workshop
Alongside our academics, we invite local businesses and residents to bring their challenges, skills and local knowledge to help co-design solutions in response to these themes.
Participants will share insights and work to design solutions and responses to the challenges.
This workshop is for South London-based businesses and enterprises, charities, community organisations, local authorities and academics.
The facilitators for the session are:
Dr Anna Troisi (she/her) | Creative Computing Institute
Anna has a background in computer science, music, computer music, neuroscience, and a PhD in nanotechnology. Anna's practice-based research in arts and humanities has been exhibited nationally and internationally. Since 2016 Anna has been a member of institutional Ethics and Research. Previously at Bournemouth University, Anna was head of the interdisciplinary cross-faculty research centre EMERGE (Experimental Media Research Centre), Global Engagement Lead, and impact champion.
In 2019 Anna was awarded the "Faculty Hero Award" for promoting Knowledge Exchange, creativity and interdisciplinarity within the research centre. In the past 5 years, Anna embraced a non-hierarchical approach based on equality, respect, and inclusivity for social change. She embedded in her teaching and management practice a pacifist communication framework called non-violent communication (NVC). Anna is a member of the "UNESCO Inclusive Policy Lab Education Network". Her approach with co-inquiry and cooperative approaches involving NVC was recently adopted in her project CoaAst (AHRC/GRCF funded) with a community-based in the village Bamburi Beach (Kenya).
Dr Bea Wohl (they/them) | Creative Computing Institute
Dr Bea Wohl completed their Ph.D. in digital innovation in 2020. They are a queer, neurodivergent single parent. Their research focused on computing education in secondary schools. Along side this research work, they lead a co-club which focused on creating a safe space for LGBTQIA+ and neurodiverse youth in Carlisle. Through their work with computing, they have developed and understanding of EDI which shifts focuses away from 'pipelines' and centres changes to cultural and highlight 'overrepresented' groups. Inclusion diversity and Inclusion must start with a focus on power, who has the power to effect change and a willingness to make cultural changes to how things are done.
Prior to academia, they worked across the arts, cultural and consultancy sectors. Including gaining an Arts Council England grant in 2019, focused on the work of the activist artists Conrad Atkinson. They have worked in consultancy and communications for over a decade, particularly focused on the creative and cultural sectors. They have an MA in Media and Communications and an Advanced Certificate in PR. They are currently a Post-doctoral Research fellow on the Transforming the Gap: Inclusive Digital Arts and Humanities Research Skills (DAReS) CoLab which is developing an inclusive curriculum for digital and data skills for underrepresented groups in Arts and Humanities research.
Recent posts