"Design Lab has added value to my business in so many different ways"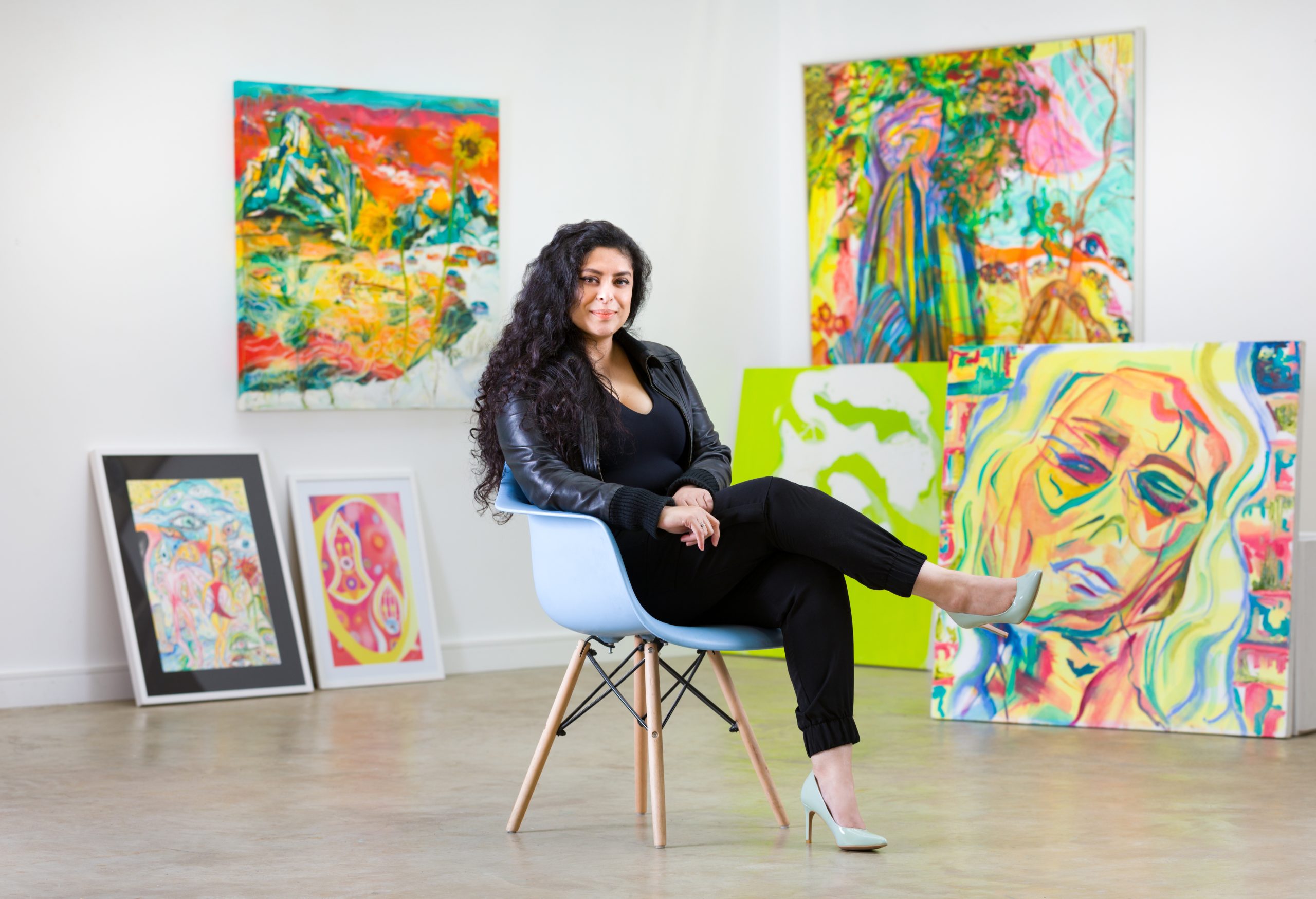 Passionate about the transformative power of art and good mental health, I founded ArtEase, a creative wellness business that uses art to bring ease to life and work. Based in Croydon, we provide unique art workshops, studio experiences and exhibitions that improve mental health, explore important work and life issues, and bring happiness and space for reflection and achievement.
We believe that everyone should benefit from the transformative and reflective power of art so that they can enjoy good mental health, happiness and the freedom to achieve whatever they want.
When I learned that the next Design Lab session at the University of Roehampton was about Health and Wellbeing, I saw an opportunity for ArtEase to further improve lives in South London and wanted to get involved.
The session brought together creatives, curious academics, and healthcare and local council professionals to explore and understand healthcare and wellbeing in new and alternative ways. I really valued the participants who shared their lived challenges with healthcare and social systems, especially regarding issues around the ageing community and adult social care.
Being a CEO and running a creative business in a post-lockdown, hybrid world can be a lonely journey, where solutions must be found independently while displaying unique flair and originality. The time spent with such interesting and intelligent people was so important, as these conversations have really helped me to deepen the quality of the workshops, studio experiences and exhibitions that we offer.
Some of my main takeaways from the Design Lab experience included: 
Strong leads and connections made
I've built some really strong relationships with the team from the University of Roehampton following the session. Having supportive champions from the university to discuss ideas with and have them recognise the value of ArtEase within the community enables me to keep reflecting creatively and know that I am on the right path.
Confirmation of a need for ArtEase within the community
One thing that this session really did, through a combination of the discussions and the insights provided by participants, reaffirmed that wellbeing programmes like ours are vital within the community. Traditional wellbeing programmes won't be appropriate for everyone – we have to be more inclusive in our thinking and considerate of people's needs and desires. 
That alternative approaches to wellbeing are welcomed by the community
The team from the University of Roehampton have been fabulous in promoting my workshops within the University and have even facilitated a hugely talented student to work on my website. I am delighted to have this collaboration, as it wasn't something that I was expecting when joining the Design Lab programme. The University's encouragement only highlights that creative approaches like ours are seen as high value, and we're looking forward to progressing these efforts further moving forward.
To anyone looking to attend a Design Lab session in the future, you should absolutely get involved! The sessions are insightful, add value to your business in ways you might not have previously considered, and are run by experienced academics that really challenge your creative thinking. It's definitely worth investing the time from your very busy schedule to attend.
The next Design Lab session is focusing on building sustainable futures through the retrofitting of buildings across South London. Join BIG South London and Kingston University on 6 September to have your say!
Recent posts