"I joined the Health Innovation Network to find research partners"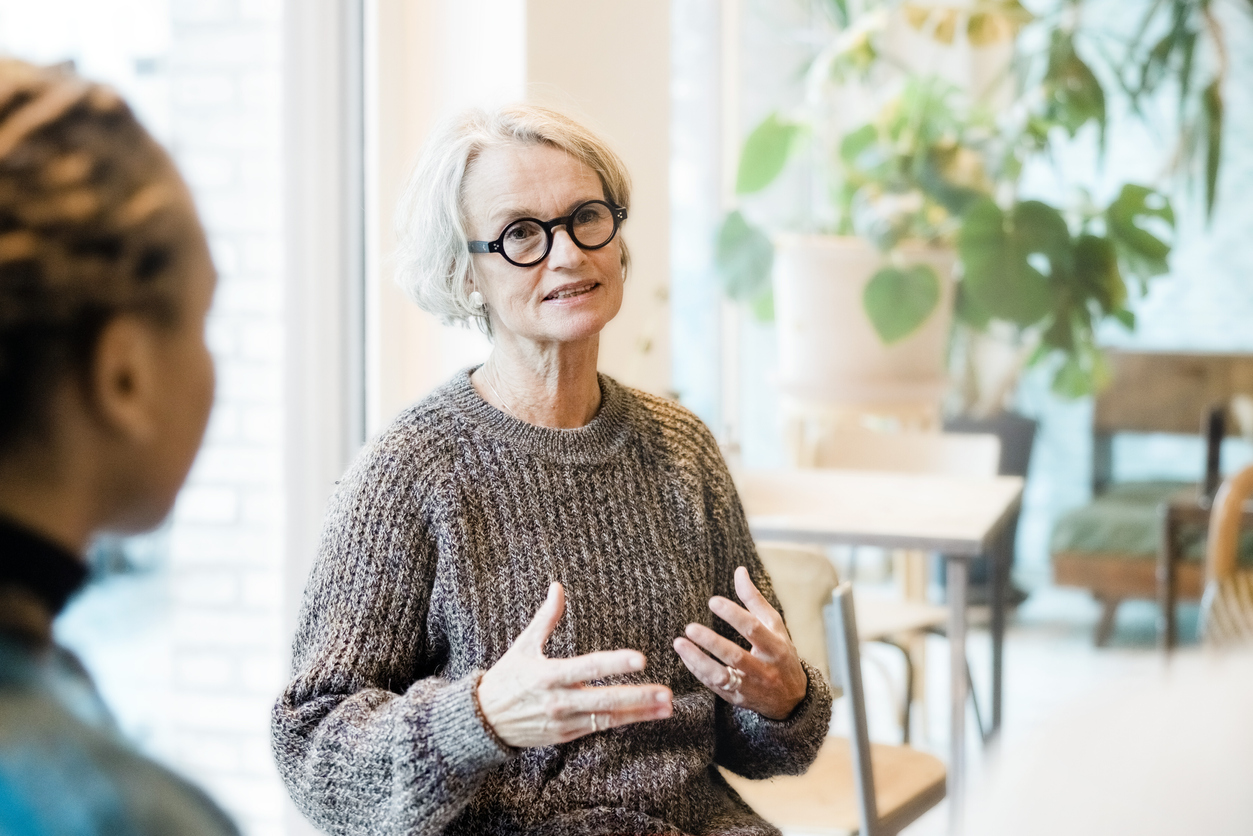 Programme: Health Innovation Network
BIG Breakthrough: making some great contacts and forming some last professional relationships
Led by founder and entrepreneur Kevin Flanagan, Richmond-based Co-Opts is building the first set of digital tools to help mental health therapists be more productive and to treat more patients less stressfully and with better outcomes.
Co-Opts has developed 'Sylvie' a battery-operated device, which is not connected to the cloud and can produce secure summaries of a therapy session which are then made available to both the therapist and patient as a record of the discussion and an aid to future therapeutic sessions.
We caught up with Kevin to find out more about his business and his experience on BIG South London's Health Innovation Network.
"Mental health is currently the UK's biggest health challenge, and yet cancer gets 32 times the research funding that mental health gets on an impact-adjusted basis. It costs the UK £100bn a year, so you'd think that for such a large problem, we'd get to grips with it. But so far, we do not even know what a mental health problem is."
"This has translated historically into mental health being the 'Cinderella' service within healthcare and accounts for the enormous pressure brought to bear on an already overstretched staff."
"Sylvie is designed to help therapists in a number of ways. Most importantly, it reduces the cognitive load of multitasking. We're asking therapists to be present in the moment with a patient and to take notes. Notes are incredibly important because they enable the therapist to pick up the conversation again. But the problem is that you can't be in full listening mode if you take notes. Sylvie takes that problem away by producing a summary for the therapist, freeing them to be fully present in the session and for the patient to feel properly heard. This reduces the admin burden on therapists which is cited as a major cause of burnout."
"It also solves a fundamental problem of memory for both the patient and therapist. A clinical therapist will typically see 25/30 patients per week, and with two weeks in between appointments – they may see another 60 patients before seeing an individual again – recalling everything that was discussed would be a stretch for anyone. A service user also highlighted this as a problem, so we're currently undertaking a piece of research into this area. But essentially, we want the patient to be able to walk away and have a record of the discussion so they can action the treatment points, essentially 'therapy in their pockets'."
"I joined BIG South London's Health Innovation Network to connect with health academics in South London to explore possibilities for a research project. One of the challenges we have is that our technology represents such a step change in the therapeutic setting that not many researchers and therapists are willing to trial it. Our discussions are ongoing, but we're really looking for those early adopters willing to take it to an ethics committee and start working with us."
"The next step for Co-opts and the Sylvie device is to apply for an NIHR Grant in order to run a pilot with a Health Trust. From a start-up perspective, we're trying to do a hard thing in a hard place in a hard way. We're certainly not looking to become an overnight unicorn. This is a ten-year project at the very least, and the barriers to entry will get lower over time. In the meantime, we'll continue to refine our product and research."
"We're also currently recruiting clinicians and service users for a design thinking exercise where they will be paid for their time. We are looking for additional service users to sign up. If you wish to volunteer, service users can get details and signup for the programme."
Find out more & apply to join the Health Innovation Network
Recent posts