South London Spotlight: Diana Sterck, Outstanding Business Collaboration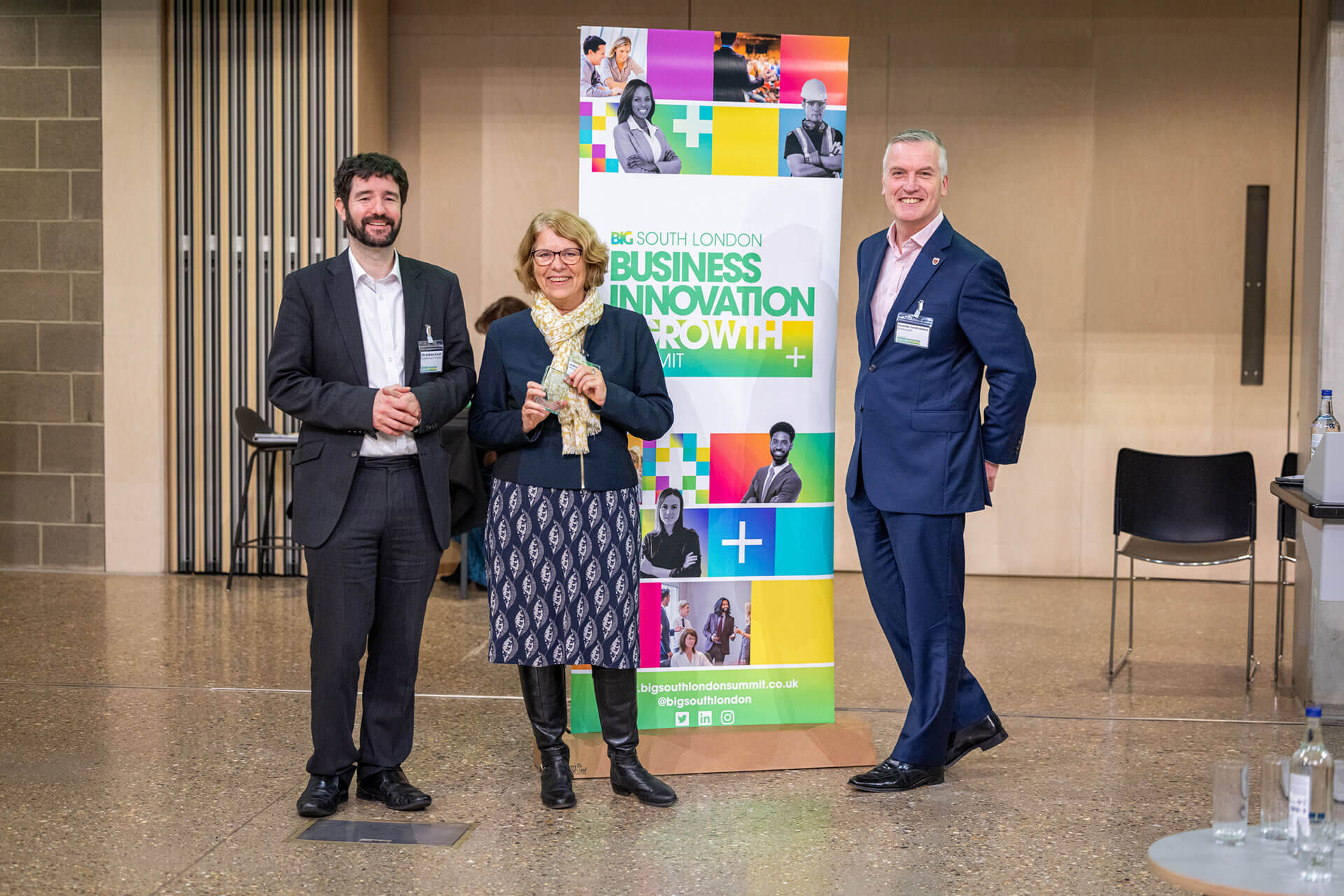 Celebrating the winners of our Innovation Awards at the BIG South London Business, Innovation and Growth Summit.
The South London business community is vast but incredibly well-interlinked. A recent report published by the universities of Roehampton and Kingston identified more than 57,000 enterprises operating within our five South London boroughs of Merton, Sutton, Kingston, Croydon and Richmond. And it goes without saying that this network of businesses has faced a difficult couple of years with the effects of Brexit, COVID-19 and the ongoing energy crisis.
The pandemic transformed how we worked, lived, and operated in ways not seen since the Second World War. But the brains behind BIG South London sought to unite businesses and stakeholders for the benefit and recovery of the region's economy. This web of commerce chambers, advisers and councils has been integral to the development of BIG South London, allowing the partnership to flourish and deliver support to hundreds of local organisations in the post-pandemic world.
Diana Sterck, the Chief Executive at the Merton Chamber of Commerce, has been a lynchpin in this project. Contributing her time to numerous co-design and development meetings, Diana has been a key player in bringing the programme to where it is today. She has dedicated her time to involve herself in several research projects with BIG South London partner universities. She has not only informed but also challenged our thinking about what effective, impactful support looks like to businesses right now.
As a result of her commitment to the BIG South London programme, she was recognised at the Business, Innovation and Growth Summit on 29 November 2022.
Speaking on the win, she said: "Having worked in the South London region for over 20 years, I know how important partnership working and collaborative approaches are. I am truly delighted to have received this award."
"We have so many amazing businesses that have a significant impact on the local economy as well as supporting their local communities. It is a real pleasure for me to work with them and to share and celebrate the contribution they make."
Paul Kirkbright, Programme Director at BIG South London, added: "Diana has worked tirelessly to promote our programmes. We don't know where she gets her energy from, but we are extremely grateful for all that she has done to help establish BIG South London over the last two years."
Recent posts