South London Spotlight: LSBU, BIG Collaborators of the Year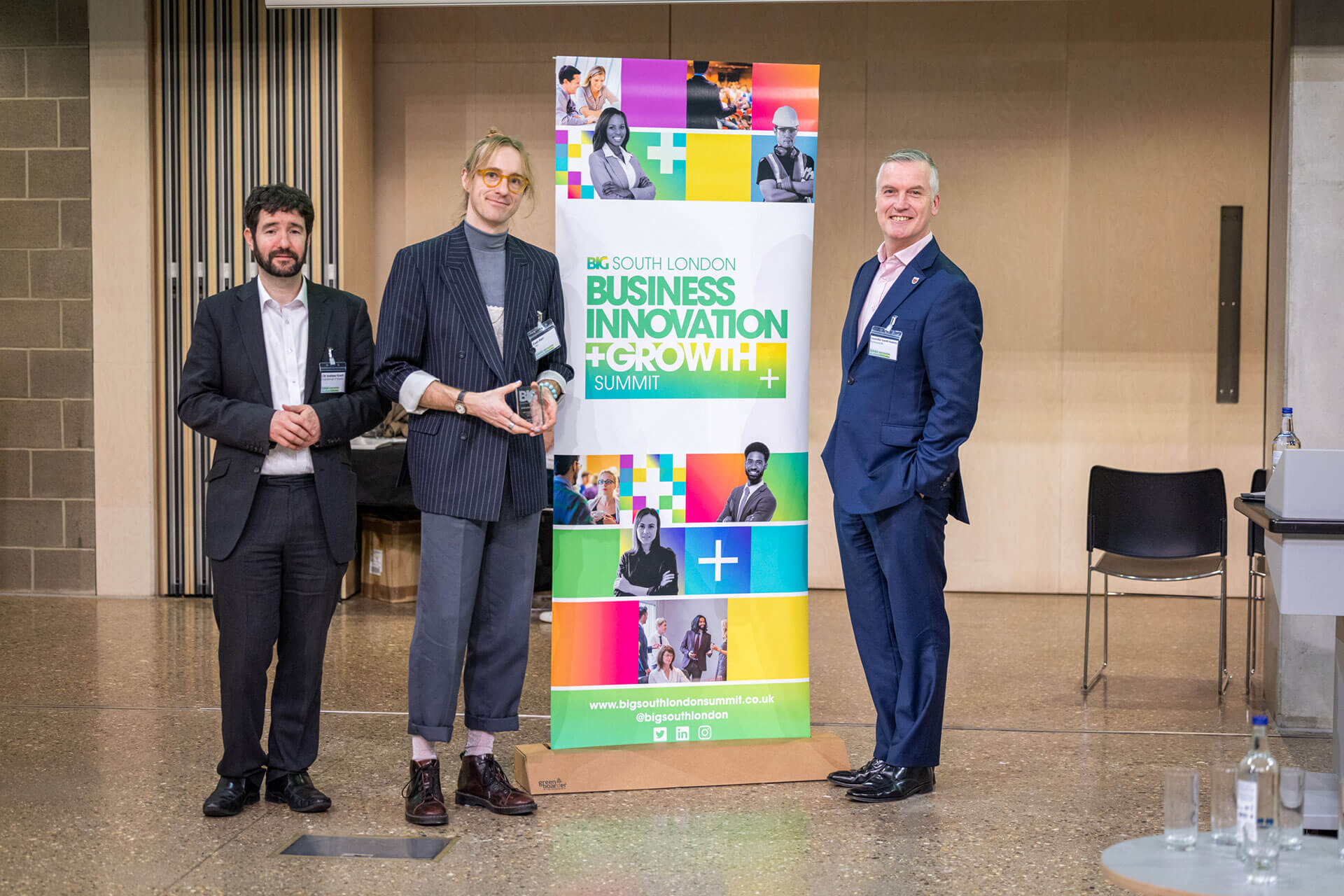 Celebrating the winners of our Innovation Awards at the BIG South London Business, Innovation and Growth Summit. 
An integral part of the BIG South London programme is the relationships built with our academic partners. Across the region, universities harbour vast levels of resources, expertise, and facilities that businesses are now able to tap into to boost their capacity and upskill their workforce. This partnership is made possible thanks to the ongoing university commitment to support the businesses operating around them.
London South Bank University has thrown itself into the development of BIG South London and its programmes since we launched in 2021. As a result, LSBU at its team were recognised for their commitment to BIG and its ongoing activities at the recent Business Innovation and Growth Summit in November.
From working on the development and delivery of exciting new business innovation programmes to hosting conferences and events, LSBU has been on hand to lend its support. The university has collaborated to deliver grass-roots research projects and even hosted one of the BIG South London innovation spaces in its brand-new campus in Croydon.
Two of its academics lead the BIG Low Carbon Innovation Network: a support programme uniting the low-carbon and sustainability sectors to share common challenges and best practice to encourage opportunities for growth. LSBU's continued involvement has brought immense value not only to businesses across the region but to other partners also.
Paul Kirkbright, Programme Director at BIG South London said, "Over the last two years, LSBU has worked extremely closely with the BIG team to provide much-needed advice and insight – not only in the development of the BIG South London programme but also the day-to-day collaborations and exchanges that underpin so much of what has already been achieved."
Eula Kerr, BIG South London Programme Manager at LSBU added, "It's been a sincere pleasure to work with such a diverse group of businesses and innovators on the BIG South London programmes. We are so grateful to have received this award and also to see the businesses who have collaborated with us through BIG flourish grow and continue to create."
BIG South London: Business, Innovation and Growth Summit
The Business, Innovation and Growth, hosted on 29 November 2023, united stakeholders from across higher education, local authorities, and businesses to discuss how innovation can be developed to support economic development across the South London boroughs of Croydon, Kingston, Merton, Richmond and Sutton.
The Summit also showcased a handful of collaborations nurtured through the BIG South London partnership, including Outstanding Collaboration in Technical Innovation winners, NURVV, and Hot-House project, The Community Brain.
Recent posts