Innovation Support Programme helps The Exercise Clinic scale-up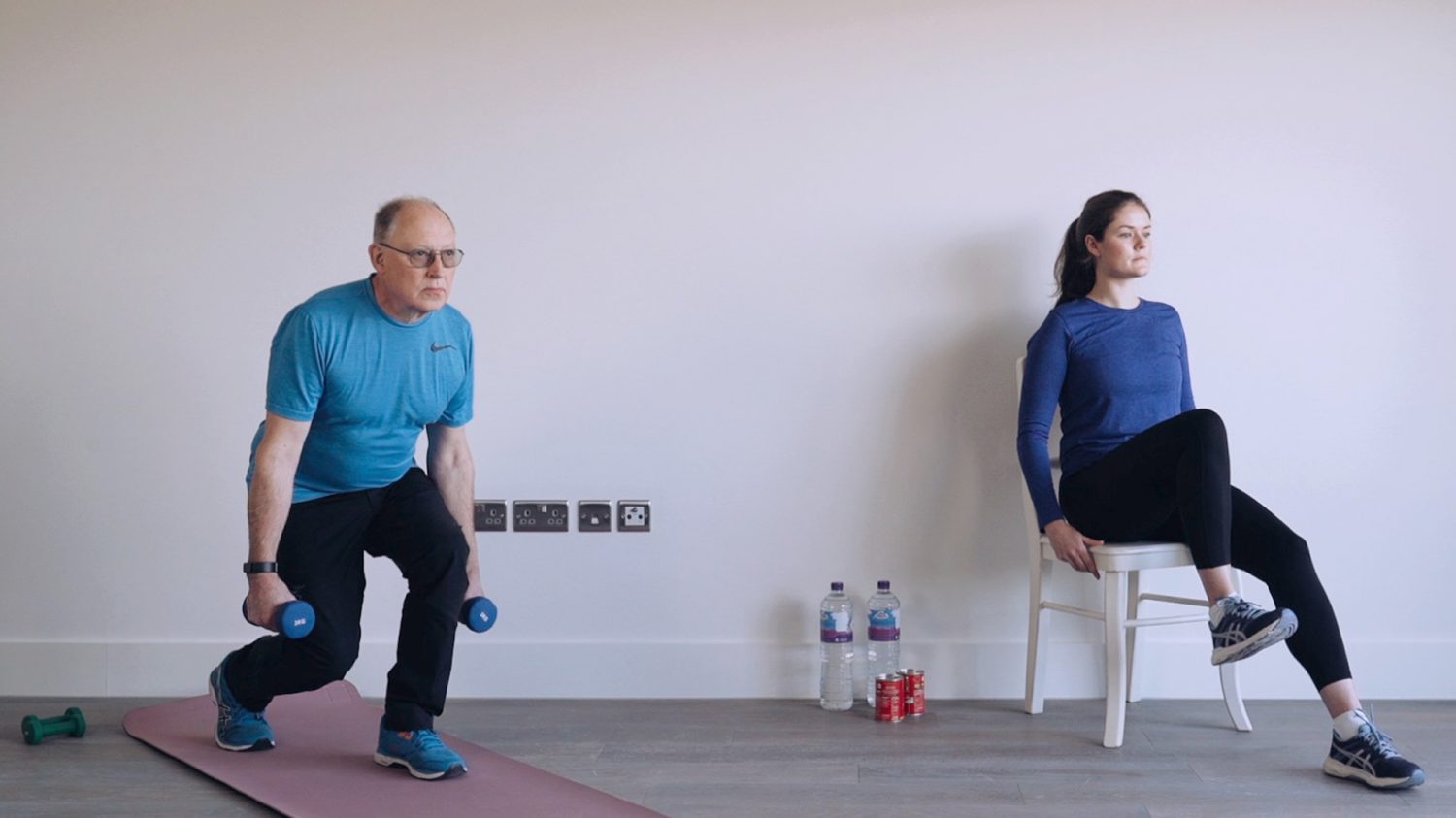 The Exercise Clinic leads an oncology-specific exercise programme and app which uses thoughtful technology to bring the health benefits of exercise to people living with cancer. The Exercise Clinic has recently been on the Innovation Support Programme for support to scale its business. Big South London caught up with Co-Founder Emily Curtis to hear about her experience with the Programme.
I am a clinical exercise physiologist, and my business partner Chris Cottrell has been living with prostate cancer for the last eleven years. Our combined knowledge provides a unique understanding of the challenges that individuals diagnosed with cancer face. We work with people diagnosed at all stages of the disease who are undergoing different treatment combinations and tailor their exercise programmes accordingly. Our platform gathers activity and wellbeing data from patients, via an app, which is then analysed and presented in reports to patients and clinicians. The data enables the design of exercise sessions for those patients to undertake safely and provides some structure and motivation for patients to exercise in their own time.
We have been working alongside internationally recognised clinicians and academic researchers in the cancer field and it is expected that within a few years exercise will have become an integral part of the treatment pathway for prostate and other cancers. We are currently working on an innovative exercise pilot project funded by The Royal Marsden Cancer Charity for people diagnosed with prostate cancer.
We were interested in BIG South London's Innovation Support Programme because we wanted to better understand how we could scale and grow as to make our service available to a broader group of patients. We were also drawn to the opportunity to network with other companies in a similar position, as we had been unable to over the past few years due to the pandemic.
We have recently moved to the Innovation Gateway at the London Cancer Hub in Sutton, and we came across the BIG South London Innovation Support Programme as a result of moving here. It was a great opportunity to be part of the local community and interact with other companies, particularly in South London.
The Programme really helped us to refine what we're doing, think about our daily activities and how we promote the company. We learned a lot from the experts, and from the other businesses. It was very inclusive; sharing our experience with others was really helpful, and a very positive experience. The Funding, Finance and Investment Readiness Workshop was particularly useful and covered a lot of detail in a short space of time.
I would highly recommend it to other businesses. It is a chance to build a network, learn and engage with others about what you are doing, whether that be universities or other companies who may have similar contacts in a similar space, and we now know where to go for further advice.
The Innovation Support Programme has connected us with St Mary's University, Twickenham with the hope that they can help us use statistical methods and draw insight into the data we have collected.
About the Innovation Support Programme
The Innovation Support Programme is a fully funded programme of support to help South London based businesses or third sector organisations grow & develop. Businesses at any stage of their innovation journey can benefit from the support, which includes an Innovation Health Check, access to growth and innovation workshops and support to engage with a local university partner. BIG South London's university and college partners have a broad range of expertise to tap into to accelerate the development of an innovation or business.
Find out more about the Innovation Support Programme
Emily Curtis Bio
Emily Curtis is a Clinical Exercise Physiologist and co-Founder of The Exercise Clinic. Over the past nine years, she has been leading exercise training sessions for individuals diagnosed with cancer and cardiac disease. Emily holds an honorary clinical contract with The Royal Marsden NHS Foundation Trust to support the inclusion of exercise in the NHS patient pathway. The current pilot project she is involved in is called THRIVE and has been designed in collaboration with the oncology and physiotherapy teams to encourage people diagnosed with prostate cancer to engage in safe and effective exercise.
Recent posts