Innovation Support Programme has opened up many new partnerships & collaborations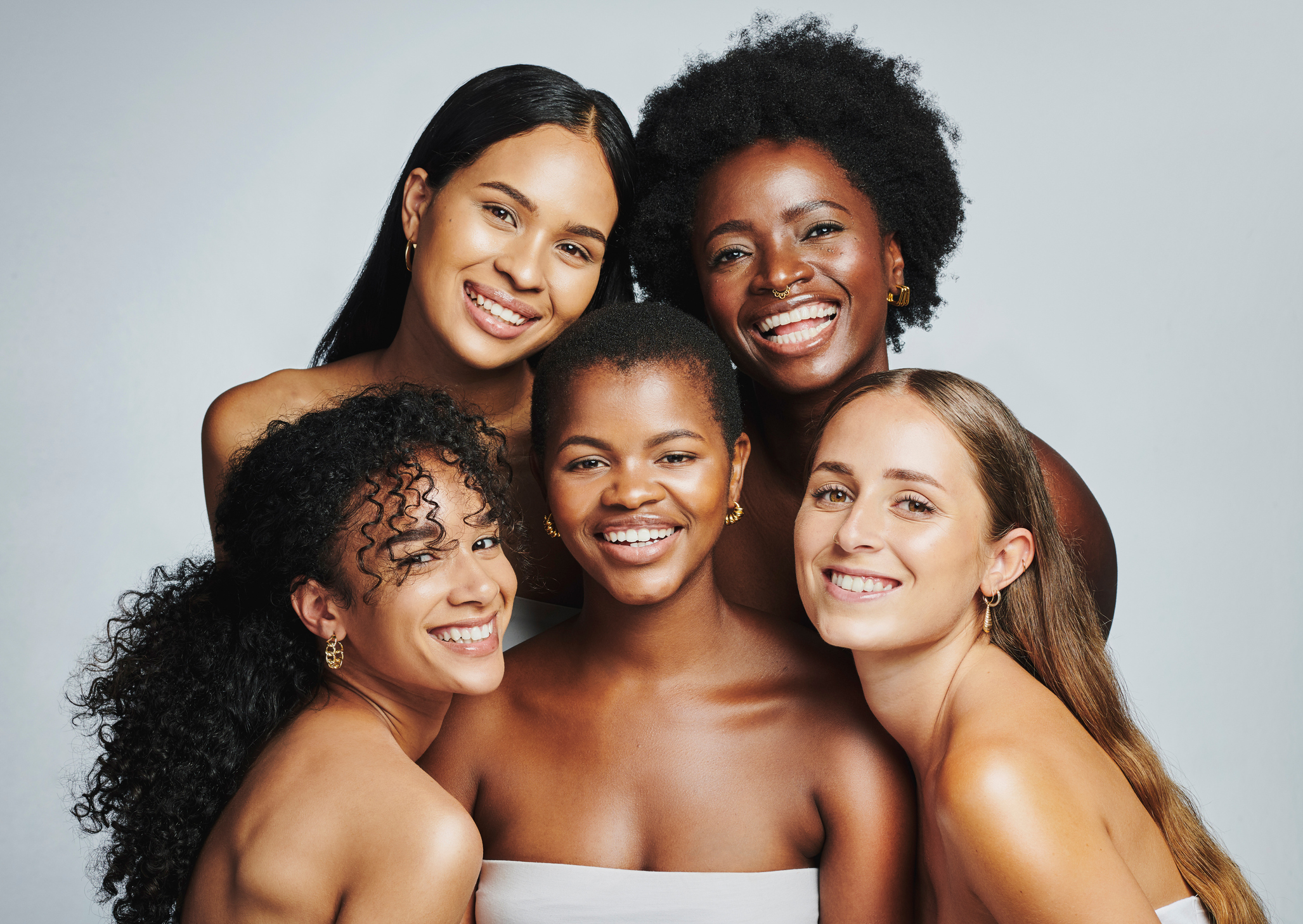 Sarah Mensah, founder and CEO of LN+B chats through her visions for business and the experiences gained through the BIG South London Innovation Support programme.
In March 2020, just two weeks prior to the pandemic and the first UK lockdown, I registered LN+B as a business. I decided to take a step away from full-time employment, in a bid to challenge myself and give more autonomy in my role and future. Through the coming months and subsequent years, I have learned an untold amount, whilst creating and developing LN+B as a 'business in a box' service tool with BIG ambitions.
I like breaking the status quo and simplifying everything, so everybody can have a place. This is what has guided me on this journey to set up LN+B. We're not a normal subscription beauty service.
Based on my vision for the business, the main idea evolved very early on. It was meant to be a 'beauty salon subscription', but because we went into lockdown, everything started to change in terms of how we interacted with beauty. Things weren't as available as they had been previously, and the importance of wellness increased too. Hence, I created LN+B to provide a one-stop beauty subscription marketplace, that gives a discounted price on products, services and access to events. It also works closely with freelancers, apprentices and beauty brands offering the treatments, giving them a place to work, train and sell.
The Innovation Support Programme from BIG South London was perfect timing for me and LN+B. The fact that it was fully funded and online meant I could make it fit around my work schedule so I could focus on absorbing as much useful information as possible.
My main takeouts from the Innovation Support Programme are:
Stretch your comfort zone. This was mentioned during the Leadership seminar, and it has really stayed with me. I've learnt to say it to myself daily! I'm trying to step out of my comfort zone and really trying to stretch myself, knowing that I'll see rewards and results from doing that.
Bid writing is key! I had never done it before, so the programme helped me understand the structure and what kind of information you need to include. It wasn't an intense process; it was more of a conversation and led itself – which was really enjoyable. It wasn't slide upon slide, so it helped to make the formal idea of bid writing much more understandable.
Talking things through makes it easier. In comparison to other courses I'd been on before, from other providers, everything on this felt really 'open'. I didn't feel anxious about the Innovation Support Programme; everything felt relaxed, almost like a chat, with peers and professionals; it was a two-way dialogue which helped to understand it all. 
Diversity helps to learn a lot. There was SO much diversity; lots of different backgrounds, age groups, gender mixes, and diversity across the types of business which was great. It was reassuring to hear of businesses that are still in the start-up phase and they've been established longer than mine. It really resonated with me and made me realise I'd been putting pressure on myself to hit certain milestones by a certain date or timeframe. On the programme, I recognised and realised there are people in different stages going through their different processes and that everyone's journey is different. It's not a race, it's not a competition. It is just about you and you're going through your own motions.
What else did I get from the Innovation Support Programme?
I've made a great connection with Kingston University, and its head of marketing. We are moving forward with a marketing initiative, which will see their students using my business as part of one of their modules. It's such an honour, as I wouldn't say I'm a conventional tech business; we are a beauty subscription platform but one that offers so much more.
With the university's support, I want to strengthen the message that this is a 'business in the box' solution for anybody. I've also realised that with the customisation on the platform I've created, I have the potential to 'white label' the offering that will help accelerate my growth and elevate it into different sectors, for example, food and medical spaces and even social housing repairs.
These partnerships and collaborations are really helping to open doors, doors that might not have been there had I not attended the programme.
I would absolutely recommend going on the Innovation Support Programme. When you're on your founder's journey, it can be quite lonely, so spending time in the company of other founders is really comforting, as they know what you're going through.
For 2023 and beyond, we've got BIG plans. A new website, refurbishing and opening our first 'space' for beauty treatments to take place and for students to carry out their apprenticeships and I'm in the process of recruiting staff, freelancers, and apprentices –  I can't wait.
About the Innovation Support Programme
The Innovation Support Programme is a fully funded programme of support to help South London based businesses or third sector organisations grow & develop. Businesses at any stage of their innovation journey can benefit from the support, which includes an Innovation Health Check, access to growth and innovation workshops and support to engage with a local university partner. BIG South London's university and college partners have a broad range of expertise to tap into to accelerate the development of an innovation or business.
Find out more about the Innovation Support Programme
Sarah Mensah Bio
Sarah is the founder and CEO of LN+B and an experienced digital professional with a background of studying and working in the fashion industry. Sarah is bringing together all of her experience from creative and strategic roles to create an online marketplace and business solution for freelancers and apprentices.
Recent posts