BIG South London celebrates business innovation at awards
The BIG South London Business Innovation Growth Summit Awards recognised the extraordinary vision and ambition of BIG-supported South London entrepreneurs and businesses who are impacting and inspiring the community to push forward and innovate.
Cllr Andreas Kirsch, Leader at Kingston Council and Cllr Gareth Roberts, Leader at Richmond, presented the awards in five categories.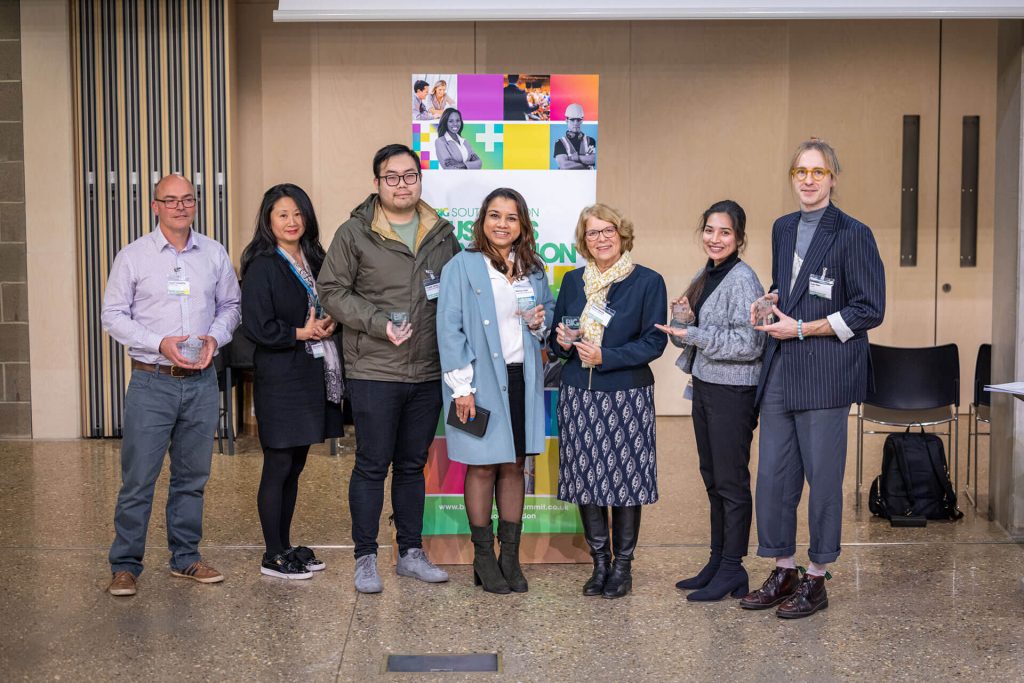 Outstanding Collaboration in Product Innovation
Winner – Shine a Light, in partnership with Kingston University
BIG investments enabled the team to realise the research potential of the company's Kinetic lighting product, resulting in 25% plus reduction in unit manufacturing costs, improving operational efficiency, sourcing of common components, and improvements in supply chains resulting in production in the UK. Collaborating partners are now exploring the potential for further research proposals.
Outstanding Collaboration in Technological Innovation
Winner –  NURVV, in partnership with St. Mary's University
The partnership was recognised for their collaboration that broadened knowledge of cutting-edge, wearable technology systems and data analytics to accelerate product development. Giving the business the confidence to release the products to market. The relationship between the business and academic partner enabled discussions about student internships and postgraduate research opportunities to pursue future projects, linking to other elite sports performance areas.
Outstanding Collaboration in Inclusive Innovation
Winner – Mohani-Preet Kaur Dhillon from St George, University of London
Mohani is an academic whose lived experience pushed her to improve the low ratio of students from ethnic minorities progressing into academic research careers in the biological and life sciences.
The programme she developed at University raises awareness and facilitates academic research career pathways to improve graduate employability and support the transition from degree to career. The programme offers work shadowing, research placements, funded research studentships, hands-on laboratory experience and research projects supported by mentoring, networking and bespoke careers sessions.
Outstanding Collaboration in Community Innovation
Winner – Sutton Night Watch and the University of Roehampton
The Community Innovation Awards winners catalyzed the long-term growth of a well-established charity by transforming current services and operations. The project successfully adapted and improved the charity's business strategy to help them digitally transform so that they are now able to support over 140 clients with treatment plans and counselling sessions. The project also set up a stock management system to help the charity seek out more efficient resourcing of food supplies through local suppliers and charity food drives.
Outstanding Business Collaboration
Winner –  Diana Sterk, Merton Chamber of Commerce
The recipient of this award is not only a well-respected member of the South London Business Community, she's also been a significant ally and advocate for the development of BIG South London and the promotion of its innovative programmes, ensuring it responds directly to what the business of South London needs. She's involved in research with big partner universities to inform and challenge thinking about what's effective business support and what representation may look like in a post-pandemic economy.
BIG Collaborators of the Year
Winner – London South Bank University
The award goes to a partner institution that has thrown itself headlong into everything BIG South London, from working on the development and delivery of exciting new business innovation programmes to hosting conferences and events from collaborating on grassroots research projects to hosting one of the Big South London innovation spaces in the brand new campus in Croydon.
Cllr Andreas Kirsch, Leader at Kingston Council, said: "Today's summit provides a great opportunity not only to learn more about some of the fantastic collaborations that BIG South London partnership has been supporting. But it's also a great chance to identify more opportunities for greater collaboration, to deliver greater and more effective innovation, investment, progress, skill development and job opportunities.
"We just celebrated six winners, and given the difficult times we are in at the moment, this is a testament to the importance of collaboration. And that there is always light at the end of the tunnel. So thank you again to all the winners and the businesses; keep doing a good job. Keep moving on."