24 life science businesses recruited into the BIG Life Science Innovation Support Programme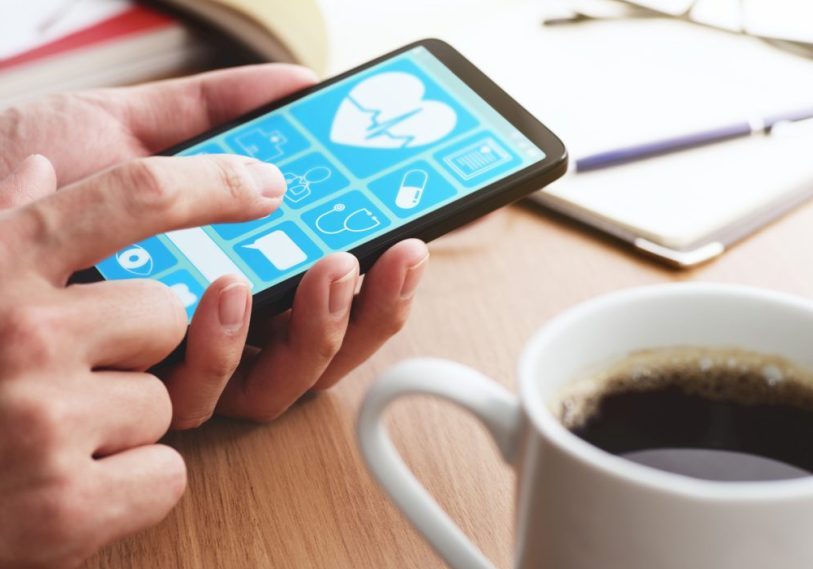 The first cohort of 24 businesses have been successfully recruited for BIG South London's new Life Sciences Innovation Support Programme.
Due to the pandemic many health services have moved online to limit physical contact, this has prompted a surge in the creation of new technologies in the Life Sciences. New innovations like wellbeing apps or online health consultations are revolutionising healthcare in the UK.
BIG South London's new package of support offers development for businesses and third sector organisations at any stage; from start-ups created during the pandemic, to more established businesses looking for ways to grow, develop and transform.
The programme is delivered in partnership with the London Cancer Hub, and the Institute for Cancer Research, which brings a unique set of expertise to arm recruited companies with the tools, knowledge and networks that will help their ideas take shape. The support is tailored to companies' individual requirements and will include help with business modelling or product development through access to a mentor, expertise in finding finance or managing Intellectual Property. The final stage of the course includes expertise matching to find a partner at one of BIG South London's partner universities and up to 5 hours free academic consultancy in a specific field, or even access to facilities at university premises.
The new cohort is a selection of promising businesses across the various disciplines of medical tech, data driven healthcare, preventative medicine, diagnostics, and medical devices developed for use in the treatment and detection of cancer, diabetes, osteoporosis, asthma, and mental health – to name just a few.
Paul Kirkbright, Programme Director at BIG South London, said: "We are delighted to have attracted our first cohort of exciting, growing businesses in the life sciences sector. We will now be able to offer sector specific support and enable connections with our wide network of specialists which could transform their business development journeys and the future of healthcare in general. Wider collaboration with partners in our excellence hubs can even lead to accelerated drug or medical device discovery.
We also look forward to working with healthcare tech companies in this cohort who are promoting general wellbeing and mental health. For example, using Artificial Intelligence to help build good mental health habits and reduce stress, or new software to make cardiac rehabilitation more affordable and accessible – we can't wait to get started."
The businesses and organisations taking part in the first cohort are as follows:
Jitterbug Life is a range of apple cider vinegar carbonated seltzer soft drinks, with no added sugar as a healthy alternative with prebiotic benefits. Development is underway of more soft drinks with medicinal benefits of lupin seed peptides for vegan and vegetarian diets.
The Syntropy app uses beautiful art and music videos to help people enjoy, practice, and create a habit of breathwork and relaxation to manage stress and improve health and happiness.
Development of a new totnometer for early determination of the onset of glaucoma.
Over the counter nutritional wellness products for people of colour reducing the ethnicity wellness gap, with heritage is rooted in traditional African medicine.
The Liberate Pro app has been proven in trials to enhance health literacy and understanding. It can also save both time and money as well as help to reduce NHS waiting times caused by the Covid-19 pandemic.
Offering "women kind" solutions in the Healthcare Industry.
Angelsdescending
A wide variety of pre-packaged meals, snacks, and beverages to promote healthy eating in general, in addition to specific health conditions and complaints (e.g., cancer toxicity). Developed for hospitals, both inpatients and outpatients, and national supermarkets.
R&D medical wearable precision instrument and ecosystem which empowers end-users to engage with clinicians who can monitor their vital signs, hear their lungs/heart etc, see, and talk to end user – all in real-time.
Medical scribes increase capacity but need recruiting, training, and funding. HypaIQ is a digital scribe, capturing medical thinking and automating medical notes within a freemium model.
The Exercise Clinic works with NHS hospitals including The Royal Marsden NHS Foundation Trust at Sutton to support with the inclusion of exercise into the cancer care pathway. As part of our current service, patients diagnosed with prostate cancer have access to exercise coaching, a personalised care plan, as well as an app to monitor and feedback progress.
Pam Custers and Associates is a counselling service, with a team of associates working online with a focus on good relationships. In addition, online courses and workshops are available for organisations to support healthy working relationships.
BeesMax sole aim is reversing the decline of the UK bee population. To achieve this, we provide corporate wellbeing lunch club beekeeping and STEM related educational IoT toolkits within beehives.
Optimal Minds provides a diverse range of services to inspire confidence for organisations to reduce stress in the workplace through learning, development, and change-based clinical intervention.
ClearCommunityWeb helps people feel more confident and comfortable with technology through classes, workshops, and individual support. We primarily work with older people, vulnerable adults, and carers in South London. 
Development of HIFIm, an exercise countermeasure for those suffering from low bone density (osteoporosis) to build bone and muscle mass safely in able and disabled people, terrestrially and in microgravity.
Immunoguardian makes health drinks to aid the immune system to fight Corona virus, influenza, and Asthma. The drink has been tested on people with these ailments.
Heyr is a chat app to help young adults build better mental habits. Designed by leading psychologists, our AI-powered chat app offers preventative therapy and supportive tools including a wellbeing tracker, personalised journal and mood exercises to help users navigate everyday challenges and sustain long term behavioural change.
Mi Remedy brings the transformative, science-backed benefits of traditional Chinese medicine easy to access, providing relief from everyday stress and pain.
Sesame drink made from sesame paste fermented in water and sugar or honey with added Biocare (probiotic) to boost health.
Our mission is to transform workforce management in Primary Care. We provide a single app to manage all primary care staff and services across a community.
Sukoon makes cardiac rehab convenient, accessible, and affordable in lower income countries by employing a software driven delivery model.
Diabetes Africa is providing support to healthcare professionals, start-ups, research institutions, non-profit organisations, businesses, and governments to collectively tackle diabetes and related diseases by sharing information and knowledge in engaging ways.
LOC is a specialist orthotic clinic providing bespoke treatments for the symptoms of a wide range of medical conditions including pectus deformities, plagiocephaly, scoliosis, and neurological related disorders like cerebral palsy. LOC clinicians are supported by our Gait laboratory and a state of the art manufacturing facility in Kingston.
Wi-Fi enabled holter monitor with report writing software package for cardiologists and private clinicians for diagnosis of Atrial Fibrillation and related conditions. Renting and purchasing packages available for users that will save money for NHS.
The Life Sciences Innovation Support Programme is currently closed for applications, however the Innovation Support Programme is open for applications. Founders can take part in an online taster event on 6 April to find out more about the programme and hear from businesses who have been through it explain the value they have received. Register here to attend the event or express an interest in joining the programme directly.
Recent posts