CiviCon22: The Institute for Cancer Research, London working to inspire young scientists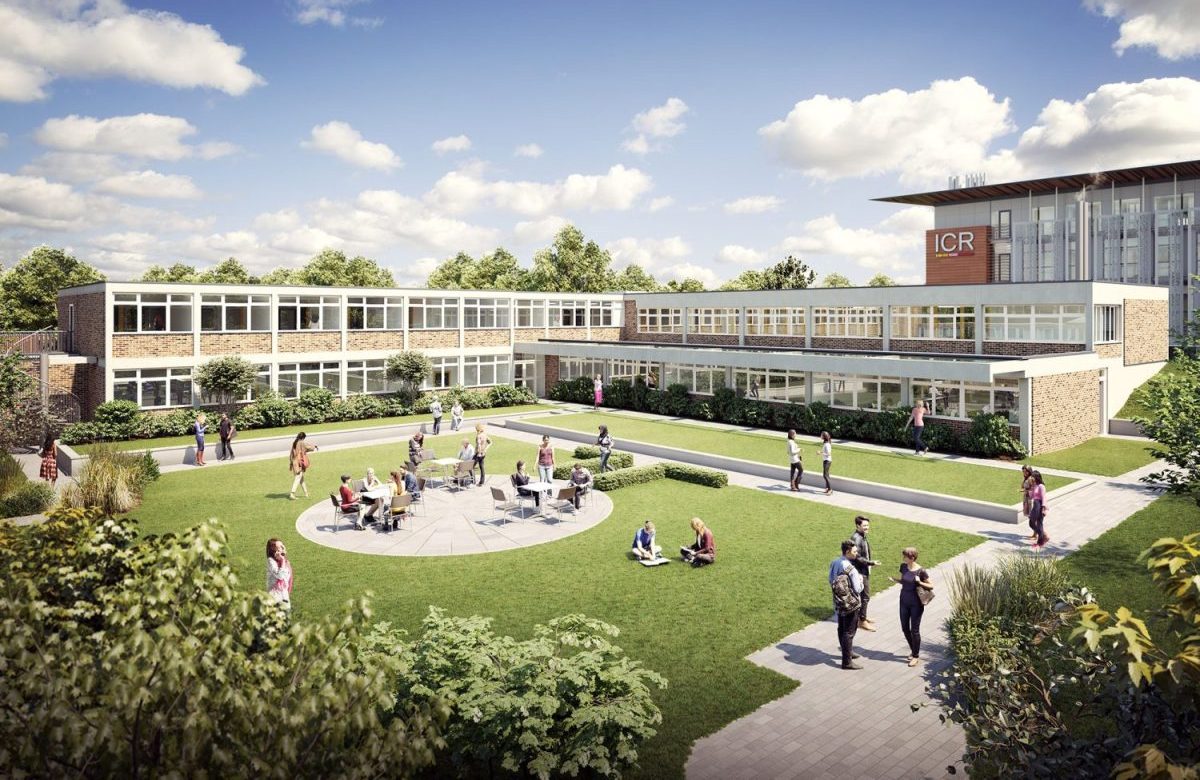 CiviCon22 is a celebration of universities working to support the civic movement, and how they impact the success of the place they are located in.
Universities play a key role in teaching and research, but they can also have a significant impact on the socio-economic, cultural, and environmental wellbeing locally, and nationally. This year's CiviCon is a week of events from 13 – 16 June that aims to provide an understanding of the key policy landscapes within which universities can have influence and shape future collaborations.
The Institute of Cancer Research, London is working to discover and develop new cancer treatments – and is one of the world's most successful academic institutions at discovering new cancer drugs. Its Centre for Cancer Drug Discovery is a £75m building based at The London Cancer Hub – which is itself a partnership between The Institute of Cancer Research (ICR) and the London Borough of Sutton. The Centre for Cancer Drug Discovery is based just minutes away from The London Cancer Hub's new business incubator space, The Innovation Gateway, which is jointly aiming to boost cancer research, bring together industry and science, and create jobs for Sutton. The Centre is just one of a series of exciting new developments planned at The London Cancer Hub, which aims to become the world's leading campus for cancer research, treatment, and commercial enterprise.
Notwithstanding the global impact of the ICR's cancer research developments, it is having a broad impact through its public engagement work – in particular, supporting women in STEM, and working with local schools to engage children in science and inspire them to become the next generation of scientists.
Inspiring young Scientists
The ICR has created a video to be used in schools which demonstrates how scientists create new cancer treatments. Cancer researchers talk about their pioneering work to discover and develop new drugs in a new video for students designed to bring the GCSE curriculum on the creation of new treatments to life.
The video and accompanying activity pack are part of a programme of work at the ICR, aimed at encouraging a diverse range of young people to enter science.
The 10-minute video is fronted by two cancer researchers who talk through how the ICR identifies drug targets, creates prototype drugs, conducts preclinical testing and eventually takes new treatments into clinical trials. The accompanying activity pack gives students the chance to assess the most promising prototype drugs based on chemical data, and to design their own clinical trials.
The ICR is passionate about inspiring a diverse and inclusive next generation of cancer researchers, and equipping students with the knowledge and skills needed to pursue careers in science and research. This programme goes beyond the content of the curriculum, introducing new concepts involved in the creation of new treatments to enrich learning and facilitate a deeper understanding of the subject in the hopes to inspire cancer researchers of the future.
Selby De Klerk, former Scientific Officer in the Target Evaluation and Molecular Therapeutics team, said, "Being part of this project was a brilliant opportunity to share our research with young people, which is something I'm passionate about. I hope that this resource will not only help students to learn about drug discovery and development but that it will inspire them to explore careers in cancer research – perhaps some of the students who use the resource will be the drug discovery leaders of the future!"
Supporting women in STEM
For years women have been underrepresented in STEM (science, technology, engineering, and mathematics) university courses and occupations. Imbalances remain across STEM subjects at undergraduate level, and gender splits prevail across the UK workforce within STEM-related professions. UCAS estimated in 2021 that there only 35 females in every 100 students studying core STEM subjects.
While STEM professions still struggle to recruit enough females, steps are being made to redress the balance. According to statistics from the Office of National Statistics, in 2019 there were now 1 million women working in core STEM occupations.
Dr Olivia Rossanese, Head of Biology at the ICR feels strongly about diversity in science. In this video, supported by the ICR she discusses why it's so important to continue to build on the strides that have been made to encourage and inspire more women into science.
About the Institute of Cancer Research
The Institute of Cancer Research is making the discoveries that defeat cancer. In addition to being one of the world's most influential cancer research organisation, it is a postgraduate college (a member of the University of London), and a charity. It has an outstanding record of achievement dating back more than 100 years and together its partner, The Royal Marsden NHS Foundation Trust, it is rated in the top four centres for cancer research and treatment worldwide.
Read more about CiviCon22 series of online events on 13-16 June.
Recent posts