First cohort successfully recruited for new Innovation Support Programme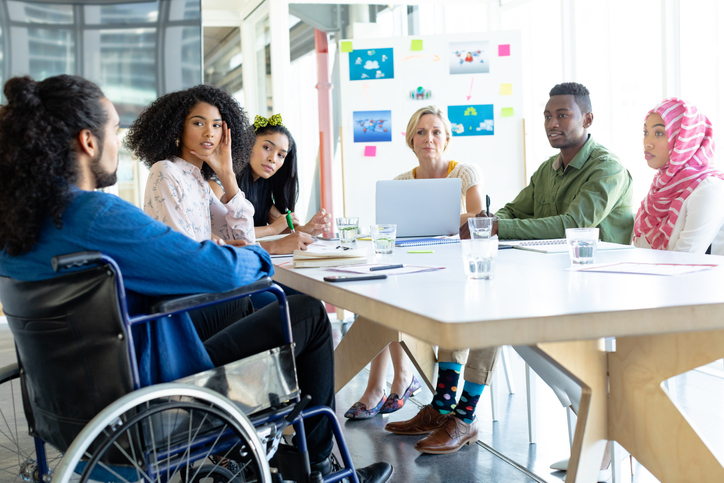 The first cohort of 20 early-stage businesses has successfully been recruited for BIG South London's new Innovation Support Programme.
From digital tools to help mental health therapists and new applications for immersive technologies to a luxury fashion brand and an interior design studio – the wide-ranging businesses will now benefit from a programme of intensive innovation, leadership, and business training.
The programme comprises a series of workshops which will help these organisations build a culture of innovation and resilience – developing their product pipeline, branding and online presence and leadership and negotiation skills – all with the aim of helping them grow and develop.
Paul Kirkbright, Programme Director, BIG South London says: "We're incredibly excited to have such a diverse range of organisations join us for the Innovation Support Programme.
Our mission at BIG South London is to harness the expertise and knowledge available at our local universities and colleges for the benefit and economic recovery of South London-based businesses and third-sector organisations. Run by experts from Sussex Innovation (based in Croydon), LSBU, Kingston University and St Marys University, Twickenham – businesses on this programme will be able to dial straight into this world-class knowledge and apply it directly to their business model and organisational culture. We look forward to working with them and seeing them grow and develop."
The businesses and organisations taking part in the first cohort are as follows:
Advancing 3D Design
Design consultancy service, specialising in 2D drawing, 3D modelling, layout design and 4D construction planning.
Luxury fashion accessory brand specialising in scarves. Translating works of art onto textiles creates forever fashion, responsibly crafted in the UK.
Mentoring association and founders of the EventGOers Community Events Platform.
Helping businesses transform stories, products and services into interactive 3D experiences using the latest technologies, such as augmented and virtual reality.
Cheeky Charlie Oven Company Ltd
Makes outdoor charcoal ovens that are designed based on the ones used by top chefs around the world – reinventing and elevating outdoor cooking at home.
Helps people feel more confident and comfortable with technology through classes, workshops, and individual support.  We primarily work with older people, vulnerable adults, and carers in South London.
Is building digital tools to augment mental health clinicians so they can treat more patients and be more successful in helping them recover.
Earl and Calam Design and Build Ltd
Residential builder specialising in extensions, refurbishments, and energy efficiency upgrades.
Ecologically sustainable development including digital publishing utilising social media to promote the use of paramagnetic materials.
The IT Partnership (ITP)

Award-winning, one-stop managed IT Services and Solutions provider with 30 years of experience in helping businesses thrive. ITP develop, deliver, and support tailor-made, relevant IT solutions to empower clients' businesses to grow, creating significant value.
A registered charity using football to engage with young people to stay in employment, education, and training.
A revolutionary football development company that provides a range of player-centred programmes and innovative services for young football players across London and South East England.
Offers engineering and consultancy services support to a wide range of sectors and customers and focuses on energy solutions by renewable and various field engineering support services.
Teach people to play the guitar through a combination of online learning, in-person collaboration and personal support.
Renaissance Business Strategy & Engineering Ltd
Development and commercialisation of B2B IoT solutions (HW/FW/Cloud/App).
eCommerce web development and support.
The Thames Studio Ltd
Architectural services include obtaining planning permissions and gaining building control approval.
Design and manufacture of professional child car seats.
Digital branding and marketing agency specialising in B2B sites and bespoke WordPress builds.
The Innovation Support Programme is fully funded so that founders can take part for free. Applications for the next cohort will open again in January, in the meantime, you can express an interest in taking part – visit the Innovation Support Programme landing page 
This is one a suite of BIG South London business support programmes, earlier in 2021 an Innovation Voucher Scheme was launched and in 2022/23 it will launch a series of co-working spaces in each of its five borough partners – Croydon, Kingston, Merton, Richmond, and Sutton.
Recent posts