London Universities have a role to play in levelling up Britain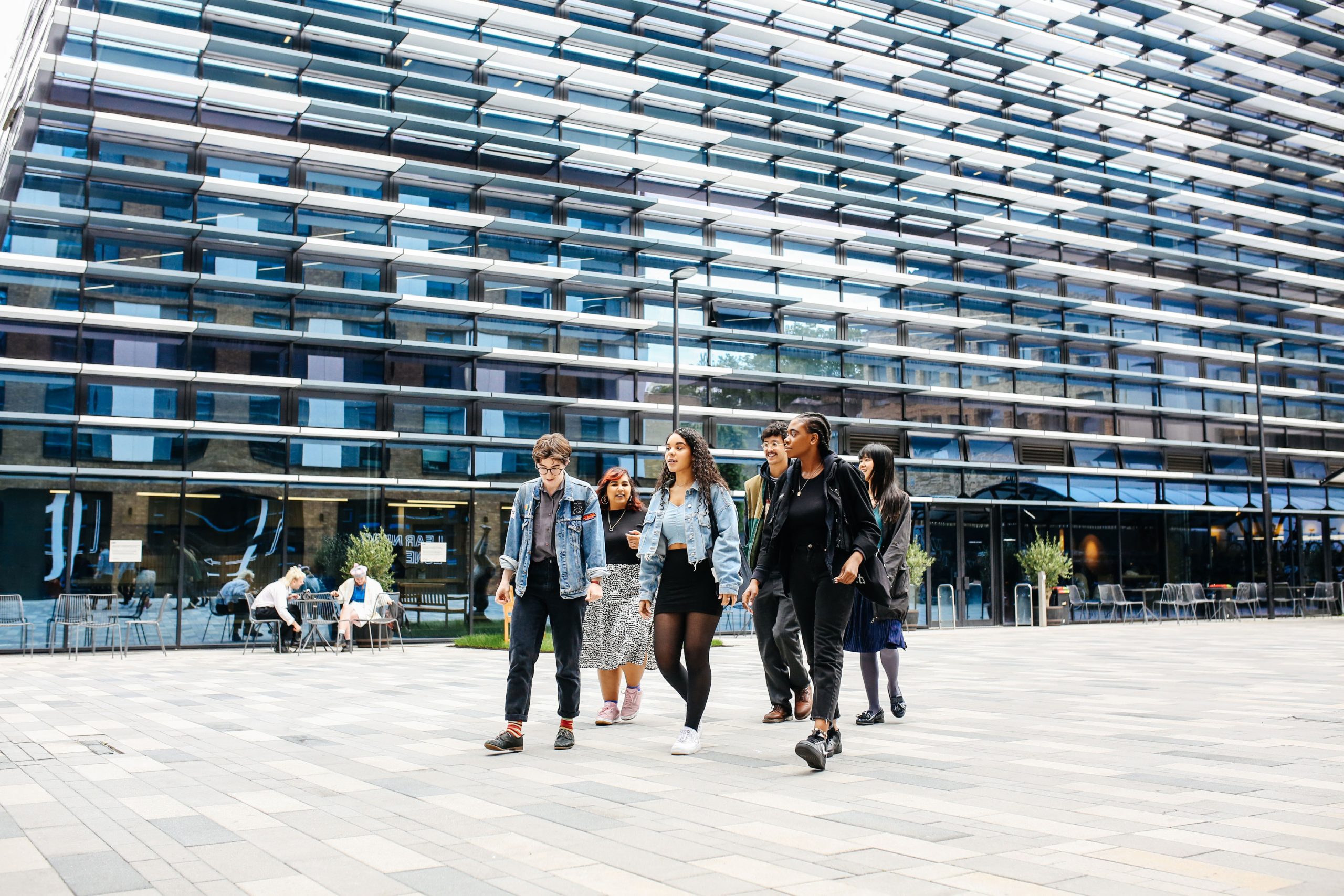 It is the task of universities, like University of the Arts London (UAL) , to expand access and opportunity to all. We are a London-based university and have a civic duty locally. But, like all universities in the capital, we also make a national impact through our teaching and research, reflecting the interconnectedness of the UK economy. The government recently published a white paper promising to level up Britain. London universities can help the government do this. But in exchange, we believe the government should do more to encourage growth and reduce inequality, not just outside London, but within the capital, too.
UAL's antecedents were founded to level up opportunity and expand access to all. Our six founding colleges emerged in the 19th century, a response to extraordinary change. Industries like textiles were flourishing, and our colleges gave young people the skills they needed to work in them. They were specific about their social purpose. Camberwell College of Arts, for instance, was founded to provide skills to "all classes in the district". This, in turn, created more wealth and opportunity, lifting people out of the Victorian poverty coloured on the maps of the social reformer and philanthropist Charles Booth.
Today, UAL's mission remains the same. This is important because there are still problems of underinvestment and lack of opportunity here in London. Half of London's boroughs are among the third most deprived local authorities in the country. And even in comparatively wealthy areas like Kensington & Chelsea, pockets of deprivation remain. Charles Booth estimated 35% of Londoners lived in poverty. Over a century later, 28% still do.
To address these problems, we play an important civic role in the London boroughs in which we are based. First, we work with the most disadvantaged students and teachers in Greater London schools, offering bursaries and teacher training. Second, we work with the local community, offering digital skills training to residents and business owners. And third, we convene institutions, investors and businesses, creating projects like the Fashion District, which is making London the global capital for fashion technology. This is levelling up on the local level.
It's a crucial role. And the government's white paper does point out the importance of civic institutions, like universities, to the prosperity of our towns and cities. But it isn't our only role.
As an institution, we are a set of brick and mortar buildings, but also a set of values, governed by our social purpose: "to change society through our knowledge and creativity". To do so, we play an important national role. Students come to us from every demographic and region. When they graduate, one in ten start new businesses in towns and cities all over Britain. Their creative skills add value to existing companies. And their art improves national wellbeing, bringing beauty into everyday life.
We also play an international role. Through our international partnerships and knowledge exchange, both with companies and fellow institutions, we develop new ideas to tackle big social problems. One example is the work of one of our academics, Dr Prendiville, in India, on antimicrobial resistance. We also act as a convener of new ideas. An example is our collaboration with the city of Bilbao, where knowledge and ideas have flowed in both directions over the past three years. This levels up opportunities at home. It gives Britain more soft cultural power, attracting new business and investment, which, in turn, creates jobs.
And by offering more online courses, we are binding together our national and international roles. These courses are aimed at students, both at home and abroad, who may not wish to uproot and move to London, and for those that may have already started their careers. By doing more online, we will expand access to more students, whoever or wherever they are, while maintaining high standards of quality.
We, as a university, are not alone in making these contributions. London universities as a whole make an enormous contribution to expanding access, through their efforts locally, nationally and internationally. But their contributions and, indeed, the specific needs of the London economy are in danger of being lost if the levelling up debate pits the capital against the regions.
This debate, of course, doesn't reflect reality. London and Britain's regional economies depend on one another. An exchange of ideas, people and investment flows both ways. Just think of the BBC, an institution based in London, but also producing programmes in Salford's MediaCityUK, and in a web of local networks around the country. Universities, meanwhile, like Cumbria, Glasgow and Liverpool, also have campuses based in London. And by doing more online during the pandemic, universities, like mine, have proved geography is no longer a barrier to expanding access.
Higher education can level up opportunities and expand access everywhere, through its local efforts, by attracting students from every region, and by boosting Britain's international prestige. But to do so, we need to work in partnership with the government to agree on a fair funding settlement for both universities and students. This will allow us to continue our efforts to expand access in the coming years.
Institutions like UAL can also address specific skills shortages in different regions and parts of the country. And in towns and cities, where the government thinks cultural investment is low, we can provide it, through the creative work of our graduates. We have a duty of care to the London boroughs in which our colleges are based. But to fulfil our social purpose, we must see all of Britain flourish, too.
Recent posts