New enterprise and innovation hub coming to Twickenham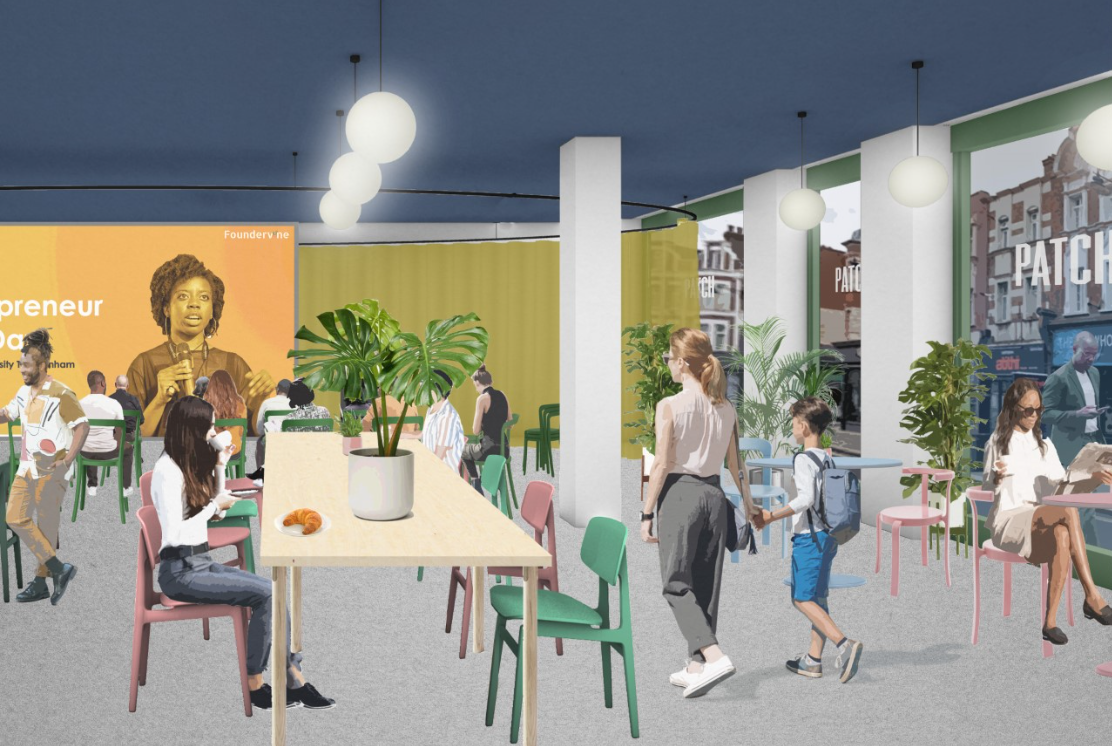 A new community-focused enterprise and innovation hub is coming to central Twickenham, as Richmond Council announces that Patch Places Ltd will be bringing the "neighbourhood workspace" to 42 York Street.
Cllr Gareth Roberts, Leader of Richmond Council and Chair of the South London Partnership said:
"In our 2022 manifesto, we promised residents that we would deliver an affordable shared workspace in Twickenham. I am delighted that we are able to announce that Patch will deliver this, in the heart of the town centre."
"We are committed to the future of Twickenham, with long-term development plans to make it a vibrant and inclusive centre for businesses residents and visitors. Alongside the Twickenham Riverside redevelopment, this enterprise and innovation hub will bring new opportunities ad innovation to the high street and will be a great community asset for many years to come. We look forward to welcoming businesses, entrepreneurs and residents from across our borough and beyond to Path, and to Twickenham."
42 York Street is a Council-owned building, originally the headquarters of the South Eastern Electricity Board and currently home to Achieving for Children. Patch will have public access space on the ground floor, including a locally-run cafe, an events studio and a podcast studio. The space will also be used to host a variety of events, from inspiring talks to supper clubs, business workshops, networking events and crafts classes.
There will be a workspace on the upper floors, open to everyone from freelancers and home-workers to SMEs and larger businesses. Membership fees will start at £24 a month and Patch plans to give scholarships to local students to give them access to the workspace and foster partnerships with local universities and colleges.
The project is part-funded by BIG South London, a programme led by the South London Partnership (SLP), that supports innovation-led economic growth by helping local businesses to grow and improve their productivity through support from and engagement with the six South London Universities, BIG South London, supported by Richmond Council's Economic Development Office, successfully bid for London-wide refunding to support seven innovation and start-up hubs across the SLP boroughs.
Freddie Fforde, Founder and CEO of Patch, said:
"We're so excited to open a Patch space in Twickenham and provide a dynamic venue right in the heart of the community where everyone can work, collaborate, connect and participate."
"This will bring the best of both worlds – allowing people to balance with work and home life by reducing time spent commuting to the office, whilst also offering new and enhanced opportunities for people to connect to their community and discover brilliant local businesses and events."
Achieving for Children will be moving into the Council's Civic Centre at 44 York Street.
Recent posts