Not My Beautiful House – Balancing Community Building with Profit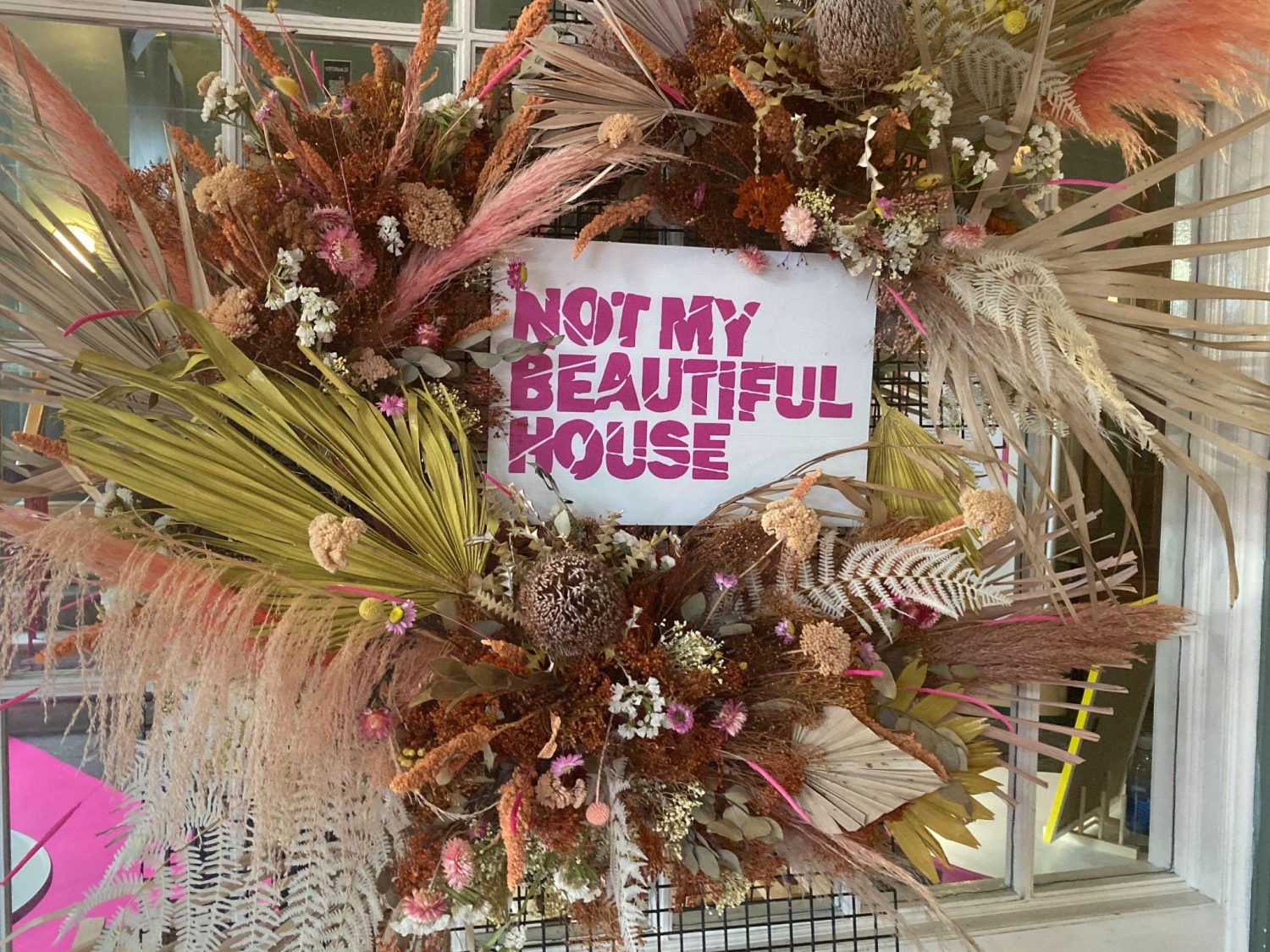 Claire Selby is Innovation Partnerships Manager at Kingston University where she leads "Studio KT1" – a creative agency inside the university. Most recently, Claire has worked with KUS to open Not My Beautiful House, transforming an old PC World in six weeks to become a creative space following a successful crowdfunding initiative from the Mayor of London's Make London programme and support from RBK. Alongside Claire is Grace Richards, Business Development Manager at Union of Kingston Students. She focuses on generating income to improve on and develop new student services, whilst enriching the lives and futures of Kingston students. Let's find out more about the project following their presentation at our Reimagining South London's High Streets and Townscapes Conference in July.
It's approaching two months since we presented 'Not My Beautiful House' – A community-led shop, gallery and event space, open for everyone at BIG's Reimagining South London's High Streets & Townscapes Conference.
It was a real pleasure to be asked to run a workshop – albeit not the most convenient time to be spending a day out of work. Just a few weeks before the conference we'd had confirmation that our pop-up project could move into a more central space in Kingston's Old Ancient Market House, with further support offered by the Royal Borough of Kingston.
Our heads were full of logistics: moving furniture, how to hang over 100 pieces of artwork in a listed building, our opening event and how on earth we could achieve a full turnaround in less than a week – all at the same time that graduations were taking place.
But despite all that, we made it. It was great to hear so many exciting stories from across London and see many positive innovators in one new space. Coincidentally, the last time we visited Croydon was to visit the many pop-ups in the Creative Enterprise Zone – FMM being our favourites. It was amazing to see them and hear their updates too, taking us out of the present and into the reflective – what we had achieved and were still achieving. It made us realise how far we had come, and what good company we were in.
Presenting on a project that you are very much still delivering is nerve-racking. We had no idea how many, or whether anyone would turn up to hear us speak. But they did.
We shared our story so far: how we'd built our pop-up shop, reached the wider community and built brilliant relationships with local stakeholders along the way. Those relationships with the building's landlord, the BID, council and local partners ultimately aided this project to get to where it is today. And our crowdfunding scheme that raised £70,000 – a figure way beyond even our wildest dreams is a major achievement for us. We spoke about how this project, one that was only meant to be a three or four-month-long venture, had exceeded a year's tenancy and was edging its way into a grade-listed building in the centre of Kingston.
Two months on, we are now open seven days a week in our new venue and have hosted over 20 events, and 10 exhibitions including 107 pieces of artwork. We have also stocked over 180 sellers, whilst having a programme of workshops open to all over the summer months. It's already been a very busy few months and we're hoping for many more to come.
Come and say hi! Visit "Not My Beautiful House" in person at Ancient Market House, Ancient Market Place, Kingston, KT1 1JS.
Shop online at http://notmybeautifulhouse.co.uk/
Follow us on Twitter: https://twitter.com/NMBH_Kingston
Say hey on Instagram: https://www.instagram.com/notmybeautifulhousekingston/
Recent posts