Plans developing for new affordable workspace in Kingston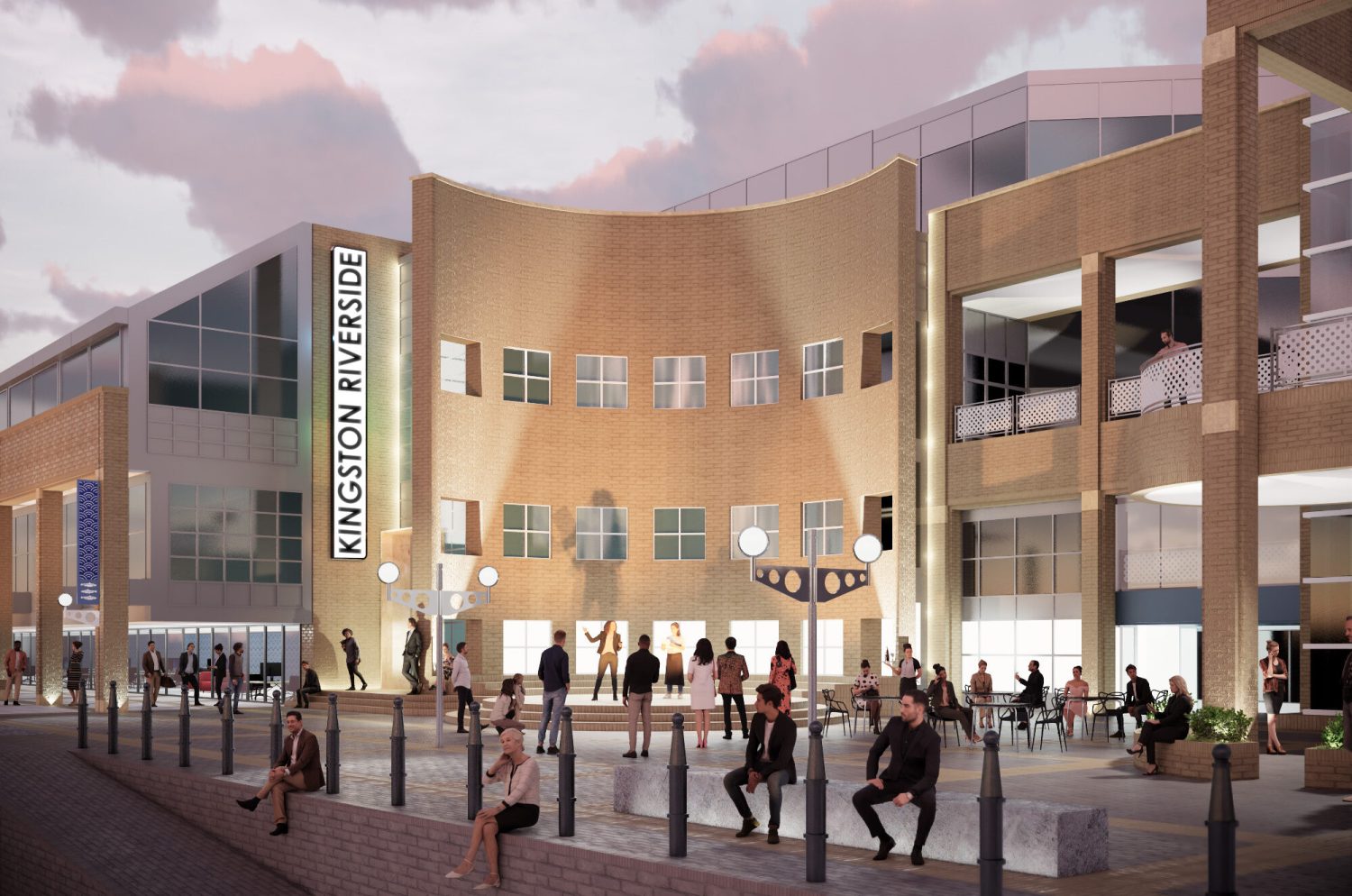 Plans for a new flexible, affordable workspace in Kingston, one of seven which will be delivered as part of the second phase of the BIG South London programme, has seen some significant recent developments.
The Royal Borough of Kingston upon Thames has appointed Town Square Spaces Ltd (TownSq) as managing operators to deliver flexible affordable workspace on the Kingston Riverside.
It has also signed an agreement with John Lewis Partnership to lease currently disused space behind its Kingston riverside store – approximately 1080 square metres in what was a restaurant and a nightclub – as base for this new collaborative, co-working space.
Over the next 10 years, the spaces will support the creation of at least 500 new jobs across the local economy, by supporting the activities and growth of local businesses.
This innovative community and business partnership-focused venture will include co-working spaces, workstations, a cafe and performance and event space for the public to enjoy. TownSq, alongside BIG South London, will also provide a number of start-up support enterprise programmes, including an Accelerator, to support fast-growing new businesses.
The ground floor workspace will be complemented by a new 700sq metre creative and performance space below, in the basement of the riverside site, delivered by local charity Creative Youth.
Cllr John Sweeney, Portfolio Holder for Business and Leisure at Kingston Council, said: "This agreement triggers the creation of two amazing Kingston Riverfront spaces in a section of a building closed to the public for decades. Town Square has the experience to provide a thriving flexible workspace – and a hub for entrepreneurship, innovation, and job creation in the heart of Kingston. Importantly, they also offer support to local people looking to take their first steps in starting a business."
Paul Kirkbright, Programme Director, BIG South London said: "It's exciting to see plans for the workspace in Kingston coming together. We know that across our five Borough partners there is a real lack of affordable co-working spaces and that's the gap we're aim to fill. It's about more than bricks and mortar though. It's providing a creative space where like-minded founders and entrepreneurs can come together and make connections and access the support, they need to help their start-ups flourish. We will be creating seven workspaces in total across our five Borough partners – Croydon, Merton, Kingston, Richmond, and Sutton.
It's envisaged that the workspace will be open for business from the summer of 2022.
Recent posts