Reimagining a positive new future for South London's High Streets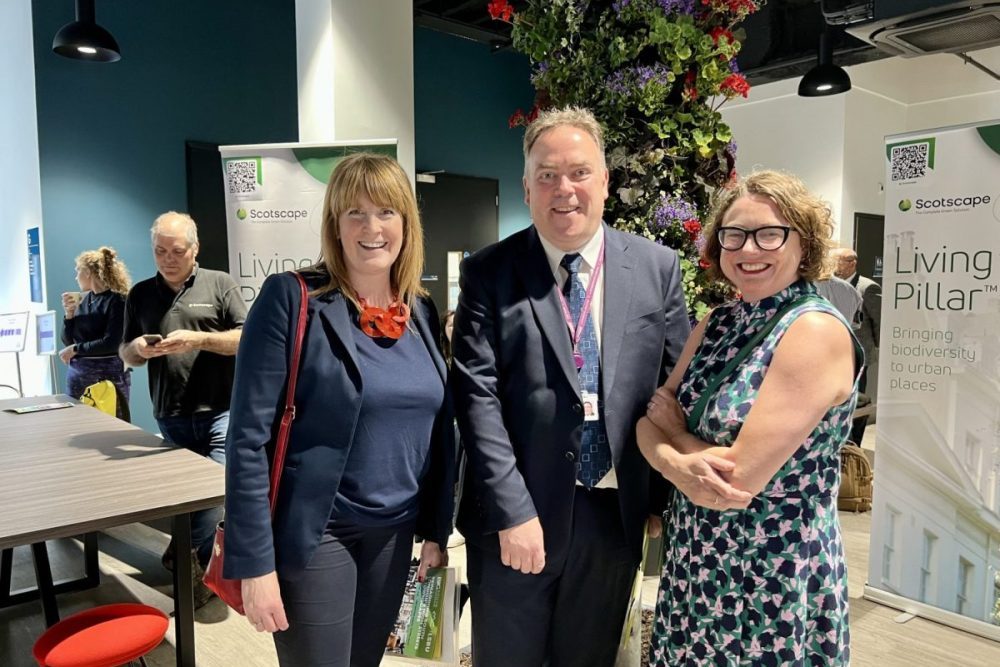 Image from left to right shows: Sarah Jones MP for Croydon Central, Jason Perry Executive Mayor for Croydon and Clare O'Connor Director of the South London Partnership.
On 11th May, representatives from across South London came together at the BIG South London's Reimagining South London's High Street & Townscapes Conference, to develop an ambitious, post-pandemic vision for the future of South London's High Streets.
Over 100 delegates spanning the public sector, further and higher education plus retail, construction, design, and architecture sectors, came together at London South Bank University's new Croydon Campus, to develop creative solutions to answer one BIG question: how can we create quality places in South London that we want to live, work, play, and learn in?
With a keynote from Tina Jadav from the Greater London Authority, the event was made up of a series of thought-provoking workshops which showcased examples of innovation across South London, including:
Future of South London's High Streets: community town centres from Nicolas Bosetti, Centre for London
Reappraising the suburbs from Robin Hutchinson, The Community Brain
Tech for Good: connecting citizens to drive community led decision making from Tiernan Mines, Hello Lamp Post
Care and repair on Rye Lane, Peckham from Cathy Hawley and Tom Coward, Unit 1, a postgraduate design unit at Kingston University
Jason Perry, the newly elected Executive Mayor of Croydon, attended the event and said: "It was a great opportunity to attend this BIG South London High Streets event as my first official engagement. Consumer habits have changed, and the council has an important role to play in helping our fantastic local businesses meet the new opportunities this presents. As Croydon's first Executive Mayor, I have a clear vision for how we will work together, harnessing ideas and innovation, to create an environment that is ripe for investment and a destination people want to visit. I look forward to working with all our local businesses and partners to achieve this."
Sarah Jones, MP for Croydon Central, who was also in attendance commented: "We want to put Croydon on the map nationally and globally both academically, with this fantastic new LSBU Campus located in the heart of Croydon, and as a hub for business. There is a wealth of opportunity and by coming together at events such as this we can pool ideas and share best practice to develop an ambitious future for our High Streets."
The event was closed by Clare O'Connor, Director of the South London Partnership (SLP). The SLP's Economic Recovery Action Plan, published in the Autumn of 2021, set out five priority areas which would ensure a fair, sustainable and productive economic recovery across the sub-region. One of these areas was a commitment to support the revitalisation of South London's High Streets and economic areas.
In her closing remarks Clare said: "I've seen so much positivity about our High Streets at this event today. Let's hold on to that and use it as an opportunity to realise bold new creative and innovative solutions that will bring communities together, stimulate economic growth and develop High Streets that we can be proud of. Most importantly let's keep shouting about how great South London is."
BIG, which stands for Business, Innovation and Growth, South London, provides support to businesses and charities in the area, to grow and develop through collaboration with the universities and further education colleges in the area.
Recent posts