Success for me will be when the ecosystem manages itself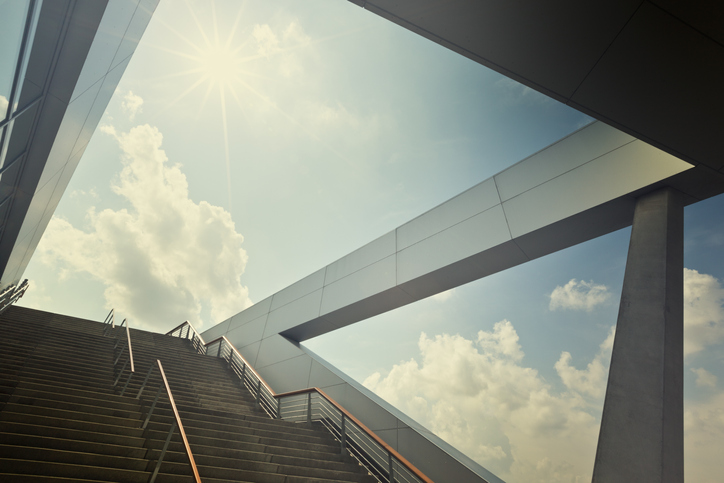 In this quickfire Q&A, we get to know BIG South London director Paul Kirkbright and get his perspective on what the programme is all about.
How did the Big South London programme come about?
Big South London is a partnership collaboration between five South London boroughs that form the South London Partnership, the London boroughs of Richmond, Kingston, Merton, Sutton and Croydon and our six local universities: Kingston, Roehampton, London South Bank, St Marys in Twickenham, University of Arts, London and Sussex Innovation Centre. About two years ago, they came together to look at some of the challenges facing the business community in South London, concluding that there were opportunities to strengthen levels of productivity, innovation, and growth. They submitted a proposal into the City of London to support the development of the South London Knowledge Exchange, with the primary objective to increase the level and quality of collaborations between the business community and South London's Universities.
Why is now the right time to launch this initiative?
The partners had undertaken some research that indicated that collaboration between the SME business base in South London and local universities was quite low in comparison to the national average. This was being compounded by the fact that several of the industrial and commercial sectors that dominate the South London economy in terms of employment density are traditionally low gross value-added (GVA) sectors – ones where productivity and innovation are traditionally low. The partnership reflects our shared ambition to improve this position by supporting economic growth and productivity and recognising that a collaborative approach can deliver benefits beyond those achievable by any Borough Council or University on its own. Via the creation of a network of knowledge hubs in new workspaces across the region, the partnership will develop and deliver a high-quality innovation support offer which will result in more intensive collaboration between entrepreneurs and academia – absolutely essential for supporting businesses with the process of recovering from the impact of the COVID pandemic. To my mind there's never been a 'righter' time.
How's it funded?
It's funded by an agreement with the City of London from the Business Rates Pool – Strategic Investment Pot. Essentially, it's a competitive fund that all South London boroughs had to bid into with ideas as to how they could improve the productivity, competitiveness and efficiency of businesses within their sub region.
What does the programme aim to do?
It has three clear objectives:
The first objective is to counter the lack of affordable workspace across the South London region by creating seven new physical workspace hubs across the five boroughs. They will be places where people can come together to work and collaborate on affordable and flexible terms that will enable relationships to flourish between University colleagues and the businesses that are resident within those centres.
The second theme is around the development of a world class offer of knowledge exchange support services. This will be a range of interventions, looking at how we can better engage both the business and civic community with their local universities – unleashing the talent and opportunity that exists within them.
The third objective is the most ambitious and interesting. It's the kick-starting of the development of a world-class ecosystem to deliver knowledge-based, inclusive, and sustainable economic growth, improved productivity and higher quality jobs and wealth creation beyond this initial phase of the BIG programme – an ecosystem for innovation, entrepreneurialism and creativity with an increased exchange and flow of ideas, information, knowledge, people and resources across South London as a whole.
Why would you encourage businesses to engage with their local university?
The vast majority of businesses that have collaborated with universities will testify as to how rewarding and enriching the interaction is. It's not just about collaborating with the academic research community, it's also about having access to first class resources and equipment, access to emerging, new ideas and talent and developing long term relationships that actually see the business and the university collaborate over a much longer term period of time, across a wide variety of initiatives and interactions.
I think that sometimes businesses are nervous or apprehensive about engaging with universities, there's sometimes a misplaced belief that they are somehow lofty, unreachable, impermeable ivory towers, whereas actually, the converse is true. Most, if not all universities are absolutely committed to working in partnership with their local communities, including the local business community, and have been doing to great effect for many, many years. They do this not just as a way of improving the quality of their research but also as a means of enriching the experience of their students by bringing the challenges and opportunities that are facing the business community into the classroom and by applying what it learned in the classroom into real-life situations via joint projects, internships and placements. These mutually beneficial interactions enrich the student experience so much and ensure that when they are fully prepared and ready to move into the world of work – or indeed start up their own business with the help and support of their University.
What attracted you to the role? 
For the last seven years, I've been working on the development of a new university footprint in Shrewsbury – a collaboration between the University of Chester and Shropshire Council. I think seeing the potential and richness of that collaboration between the university and local government really made the opportunity to work in South London across five London borough councils and six on patch universities tremendously exciting and unique – especially given the richness and diversity of both the Boroughs and Universities involved.  It's an economy worth almost £40bn GVA in economic value and offers a tremendous opportunity to deliver collaboration at transformational scale, collaborations that can have lasting impact not just for the businesses that come to work with and alongside our leading Universities but also for the long-term benefit for the future of South London as a fantastic place to live, work, study and invest in.
What does success look like for you?
I think the first thing we have to acknowledge is that this is not going to be a quick fix. This is a long-term undertaking to develop the kind of nuanced and intimate collaborations and relationships between all the players within the ecosystem across South London. I would include the investment community here as well. That said, I suppose success to me will be when the ecosystem actually manages or fuels itself, that we see activities across the ecosystem and the players within it no longer requiring facilitation or enabling or organization, but rather they take ownership and drive it forward themselves. Evidence of this 'self-starting' will be when innovative, creative things spin off in all different kinds of unimagined and unforeseen and unplanned directions because of the connections, the networks, and the relationships that we're making in these early stages., It will be happening by itself without the need for anybody to catalyse or encourage or cajole it. And the main reason it will be happening almost by itself, is that all the partners involved at both the individual and organizational level will recognise the value of the ecosystem and that it can only be maintained through collaborative partnership working. Technically where I do myself out of a job I suppose!
What's next for the Big South London programme?
Well, it's at a very exciting stage. We've launched the first of our two, business focused research and innovation offers. We're currently in the process of promoting our Innovation Voucher scheme, which is a research grants of up to £5K, to promote the development and delivery of a collaboration between a South London business or organisation and one of the South London on patch universities. So that's tremendously exciting that we'll probably the first supported projects come forward sometime late May, moving into early June – the first tranche of real green shoots of innovative collaboration between our universities and the business and the local community. The next product that we will be launching is a new innovation support programme for people with ideas who want help in bringing those ideas forward, potentially in collaboration with our local universities, this will be coming online sometime in mid-June to early July – hands-on practical support to help establish a pipeline through which can flow a flood of innovative, exciting ideas – ideas full of potential and opportunity.
Recent posts