Turning up the heat on some of South London's most promising ventures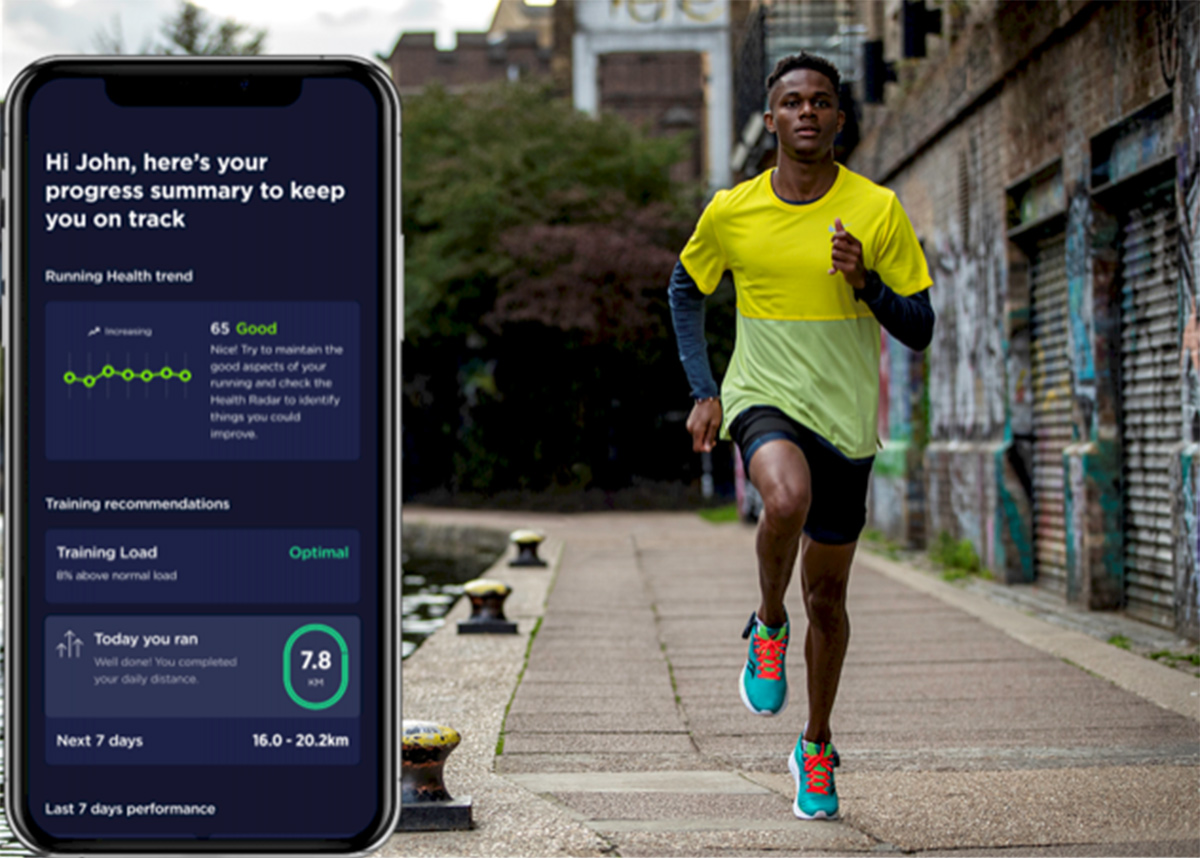 BIG South London has welcomed its first cohort of organisations to its Hot-House Programme.
A wide range of businesses and organisations have joined the first cohort to access innovation and growth support, from running technology designed for athletes to minimise injury, to the development of stylish kinetic lighting and a digitisation project for a Croydon youth theatre.
Big Hot-House is an innovation fund to help South London-based businesses or third-sector organisations access the knowledge and expertise from one of BIG South London's partner universities to bring in new skills to deliver a strategic innovation project – with up to £30k of funding available for each project.
Dr Grant Trewartha, Head of Biomechanics at NURVV Run, a London-based technology company developing wearable running products said: "Merging biomechanics and technology, NURVV Run is developing a highly technical running wearable designed to increase performance and reduce injury risk. With NURVV runners can gain access to information that was previously only available in a sports lab. Working with St Mary's University Twickenham on this BIG Hot-House project will enable us to access the additional expertise we needed to take our technology platform to the next level and develop an innovative tracker for training and rehabilitation purposes."
This Hot House project builds on the BIG Innovation Voucher that NURVV received in 2021, which provided up to £5k's worth of academic support to work on a specific project and was designed to facilitate longer-term academic collaborations which it has done for NURVV and St Mary's University Twickenham.
Paul Kirkbright, BIG South London said, "Innovation tends to emerge when individuals with new ideas and different perspectives and experiences come together to consider a current challenge or problem and, in doing so, develop new opportunities. The Hot-House programme enables this interaction by operating as a research and development collaboration fund to help businesses access expertise, research, talent, and specialist facilities available at our partner BIG South London universities, and colleges. We are delighted to welcome our first cohort and look forward to seeing how the projects develop and lead to the creation of new products, services, business models, and, ultimately, jobs."
Businesses taking part in the first cohort are as follows:
The Community Brain – Cox Lane 
Cox Lane will explore how industrial estates could be sites of collaboration and innovation, that serve to identify and promote the common interest and strengths of their tenants. This project will investigate the potential for a collaborative programme located on the Cox Lane Industrial estate to create and promote environmentally sustainable practices and culture. It will focus on the needs and strengths of the industrial estate collective of companies, together with Kingston University and community-based organizations creating the Cox Lane Industrial Estate.
The project will scope the potential for a physical space for the network within the estate which would support skills and innovation in sustainable material, waste management, production, logistical processes and a circular estate economy. The goal of the project is to create the Cox Lane Industrial Estate Network, which will consist of a virtual presence and a series of workshops focusing on key themes in sustainability.
KAPDAA produces ethically manufactured limited edition products, made from fabric offcuts from major fashion brands, available to consumers via an e-commerce store. It will be working with Kingston University to develop a large-scale solution to prevent textile waste from going to landfill with the use of AI.
This project seeks to expand on Croydon Youth Theatre Organization's (CYTO) core mission to provide a safe, inclusive, fun environment in which youth can explore theatre and develop employability skills and confidence. Partnering with the University of Roehampton, CYTO intends to increase operational capacity by digitising many administrative processes while simultaneously offering training in the use of digital technologies as they relate to theatre. Many of the youth the CYTO serve come from disadvantaged backgrounds, these digital skills are vital for their career trajectories.
This collaboration with the University of Roehampton will see CYTO updating their systems and future-proofing the organisation and see young people trained in how a youth arts charity is run, from running box office systems and front-of-house to technical theatre, building management and arts administration. The overarching goal is to improve digital literacy and find new avenues to engage young people in the arts while continuing to strive for innovation within the organisation.
ShineaLight blends iconic British engineering with some of the most innovative concepts and designs on the market today. Renowned for creating stunning, high-class pieces, their lamps and light fixtures deliver a contemporary twist on older, more traditional designs, whilst also paving the way for new, fresh design concepts. The company will work with Kingston University to develop a unique range of kinetic lighting. The project will help further develop a unique, ground-breaking product which uses advanced engineering and innovative conceptual design to marry aesthetics with functionality in a kinetic aluminium light.
On the Record – Voices of Cassell 
On the Record is a non-profit recognised nationally and internationally for its role in co-producing arts and heritage projects with groups that are otherwise under-represented in culture.
Voices of the Cassel is a collaboration between the University of Roehampton, The Cassel Hospital, (an NHS psychiatric hospital in Richmond, and the world's first therapeutic community hospital), the Cassel Hospital Charitable Trust, and arts, mental health and voluntary sector groups. The project will pilot new mental health and wellbeing services based on research into Cassel's 100-year-old archive, in collaboration with co-researchers drawn from Cassel's ex-patients, staff and other voluntary sector groups.
London-based technology company, NURVV Run hit the starting line in 2020, developing wearable products for sport and healthcare. Its technology supports all runners to know more about how they run and how their running form influences their performance and injury risk. This Hot-House project in partnership with St Mary's University, Twickenham will leverage NURVV Run's technology platform to create an innovative tool to track athletes' readiness to train and rehabilitation progress.
Companies seeking support can currently access BIG Integrate – a free supply chain management programme.
Recent posts