Room CEH 207:
Building resilience for a creative future
Key themes: inspirational, practical, implementable
Speakers: Alison Baverstock and Dr Steven Sparling
What are the blockages and temptations that stand in the way of achieving your goals? Here we consider time-management, realistic goal-setting and how to motivate yourself and your team, whilst remaining alert to opportunities that should not be ignored.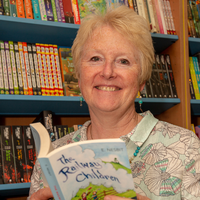 Speaker bio: Alison Baverstock is Director of Research, Business and Innovation for the School of Creative and Cultural Industries within Kingston School of Art – as well as Professor of Publishing. She has long experience of working with creative and entrepreneurial people to set their priorities and achieve their goals. She has written widely about the creative economy, art for children and parenting, and is the founder of several award-winning book-sharing schemes, including www.readingforce.org.uk and The Kingston University Big Read.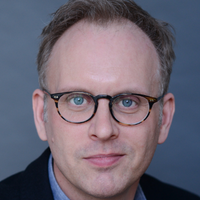 Speaker bio: Dr Steven Sparling is an experienced academic leader, researcher and teacher in higher education, with a strong vision for preparing creative graduates for 21st century demands. A creative and cultural entrepreneurship scholar, interdisciplinary arts researcher, cultural leader and creative practitioner with decades of professional work in live theatre, opera and dance his career has bridged academia and professional creative practice for 30 years divided between the UK and Canada.
Room CEH 205:
Connecting People: High Street leisure, consumption & community
Key themes: interaction, community, wellbeing
Speaker: Dr Katherine Appleford
How can we reimagine the High Street as a way of tackling isolation? Often understood as a space for consumption, can the high street be a space for meeting others?
Speaker bio: Dr Katherine Appleford is Senior Lecturer in sociology at Kingston University, and has previously worked at the London College of Fashion, University of the Arts London. Her research straddles sociology, cultural studies, media and consumer behaviour, and examines the relationship between fashion and identity. Her book, Classifying Fashion, Fashioning Class, explores the way in which British women's fashion tastes are shaped by class, and highlights the key role mothers play in fashion consumer behaviours. 
Room Lecture Hall CEH 201:
Future of South London's High Streets: community town centres
Key themes: communities, placemaking, governance
Speaker: Nicolas Bosetti
At a time when town centres are facing great change, how can communities best be involved? And how can they be supported to make a difference?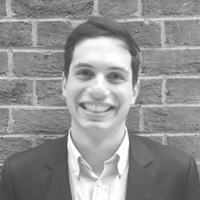 Speaker bio: Nicolas Bosetti is Head of Data and Insight at Centre for London. He is chiefly interested in cities, governance, and regional economic development, and at Centre for London he has co-authored reports on inequality and social mobility, city planning, and sustainable transport. Nicolas has an MSc in Urban Policy.
Room CEH 209:
Sustainability, health and human experience and how your university can support your journey 
Key themes: human experience
Speakers: Dr. Yuliana Topazly and Ankita Dwivedi
The workshop will demystify the world of academia; explain how educational institutions can support business growth and High Street regeneration. Live case study: Firstplanit, combining sustainability, health and human experience.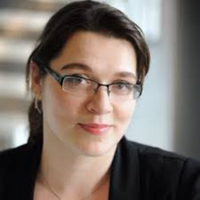 Speaker bio: Dr Yuliana Topazly is an award-winning Social Entrepreneur, experienced Business Adviser and a Senior Lecturer in Entrepreneurship at Kingston University. Most recently Yuliana was mentioned in WISE 2020 List: '100 Social Enterprise Leaders showing COVID, who is the boss!' Yuliana was featured in the Alison Rose's report on Female Entrepreneurship in 2019 and is very well-known across the Entrepreneurship eco-system.
Speaker bio: Ankita Dwivedi is Director at Scala Colab and Founder of Firstplanit. An experienced international leader in design, Ankita has practised for 20 years in the fields of architecture, design and research across many geographies on an extensive range of award-winning projects. Ankita is particularly interested in planetary sustainability and people's wellbeing. In this way, she helps teams identify and improve the impact of the built environment on the planet, communities and businesses.
Room CEH 206:
Placemaking is a marketing issue. But that doesn't make it easier
Key Themes: resilience, placemaking, tomorrow's users
Speakers: Dr Charles Graham, Associate Professor, LSBU & Kamran Khan, Lecturer and Associate Course Director, LSBU
Placemaking and place shaping are broad terms. Like High Streets they elicit varied, polarising, views. So, could we focus strategies for High Street vitality more effectively through a marketing lens?
Speaker bio: Charles is an associate professor in marketing in the London South Bank University Business School. His research spans aspects of consumer choice behaviour, including its outcomes on High Street vitality. Before becoming an academic, he held board-level roles managing consumer packaged-goods and licenced and franchised retail and hospitality brands.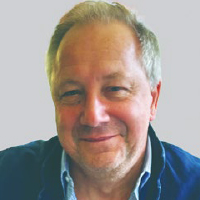 Speaker bio: Kamran is a lecturer in the London South Bank University Business School and is currently completing a PhD in retail marketing. Before joining LSBU he worked in various international roles in retail, online retail and consultancy. 
Room CEH 208:
Toddler engagement with the built environment

Key themes: toddlers, practical, more-than-human
Speaker: Dr Penny Lawrence
Practical exercises about how toddlers engage multi-modally with more-than-humans are brought together for the first time with urban design. The discussion will be tailored around the audience and their projects and questions.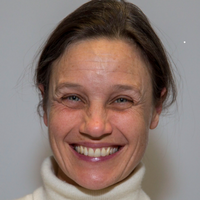 Speaker bio: Dr Penny Lawrence's current research examines young children's expressions of being part of their urban environments. She pays attention in particular to how children engage with more-than-human interactions which include materials and space in the public realm and humans too. Penny is a BBC-trained documentary maker and Senior Lecturer in Early Childhood Studies in the School of Education at the University of Roehampton, London.
Room CEH 210:
The precarious ecosystem of a London High Street
Key themes: architecture, urbanism, relationships
Speaker: Aoife Donnelly
Exploration of the inherent spatial and socio-structural qualities common in London High Streets and how they behave in a context of change. Seen through case studies and the playing of a relational game.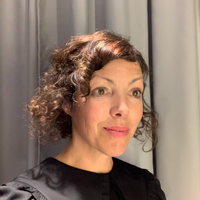 Speaker bio: Aoife Donnelly is a practicing Architect and Educator, and Senior Lecturer at KSA's Dept. of Architecture and Landscape, where she leads a Tectonics module, a masters designate and Studio 3.3, a final year undergraduate design studio. Her research explores practices of making, questions agency in the built environment including through the mapping and representation of 'narrative environments'. The work seeks design solutions that are simultaneously inventive, playful and moving.