Room CEH 207:
Activating the high street through event experiences

Key themes: events, experience, community
Speaker: Joanna Goodey
Advocating for the transformative power of outdoor events, this workshop session will introduce participants to some case study examples of the success of outdoor events programmes and strategies.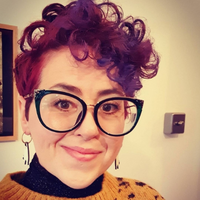 Speaker bio: Joanna Goodey is an experienced events and cultural industries consultant, producer and educator, passionate about access to education and sustainable development of the creative, cultural and community sectors. Her professional experience has spanned across a number of businesses and events industry sectors however, her main focus has been in the development and management of arts, cultural, creative industries and 3rd sector, festivals, events, projects and organisations. In her current role at London South Bank University Business School Joanna is a Senior Lecturer and Course Director for the Events and Entertainment Management BA (Hons). 
Room CEH 205:
Reappraising the suburbs
Key themes: fun, inspirational, different
Speaker: Robin Hutchinson MBE
A moment to reflect and look differently at placemaking to support a future that is more local, more mutual, more equitable and more sustainable for local communities and organisations.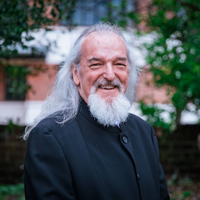 Speaker bio: Robin Hutchinson MBE is founder and a Director of The Community Brain, a CIC established to help support, develop and nurture communities through engagement with the arts, creativity, education and heritage. Much of the company's work is focused on encouraging people to realise their potential and to engage with 'place' not 'space. He currently works with the GLA, SWR, Network Rail, Grosvenor Estates and is a Visiting Senior Fellow at Kingston University.
Room CEH 209:
Urban re-leaf project
Key themes: upscaling, climate, nature-based solutions
Speaker: Kristof Fatsar
The workshop introduces the target area selection methodology behind a community-led tree planting initiative and explores routes to identify areas where such programmes can exert the biggest possible impact.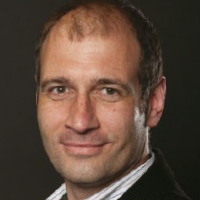 Speaker bio: Kristof Fatsar holds an MSc in Landscape Architecture (1994), another MSc in the Conservation of Historic Towns and Buildings (1996), and a PhD in Landscape History (2001). Kristof founded a Landscape Heritage Consultancy to produce Heritage Assessments, Conservation Management Plans and other heritage-related documentations on historic landscapes and listed monuments. Kristof held research fellowships at the Institute of Historical Research (London), the UCL's School of Slavonic and East European Studies (London), and Harvard University's Dumbarton Oaks Research Library and Collections (Washington DC), among others.
Room Lecture Hall CEH 201:
Not my beautiful house, balancing community-building and profit
Key themes: Inspiring, practical, creative
Speakers: Claire Selby and Grace Richards
Hear how we are making a previously vacant space work with student-led activities offering a platform for new work and creativity involving the community.
Speaker bios: Claire Selby is Enterprise Projects Lead at Kingston University where she leads "Studio KT1" – a creative agency inside the university. She has over twelve years experience of working in the education sector running commercial projects, events and training. Most recently Claire has worked with KUS  to open Not My Beautiful House, transforming an old PC World in six weeks to become a  creative space following a successful crowdfunder from the Mayor of London's Make London programme and support from RBK.
Grace Richards is Business Development Manager at Union of Kingston Students, following a role in events and communications. The Students' Union is a registered charity led by four student officers to provide lifelong experiences and opportunities to students. She focuses on generating income to improve on and develop new student services, whilst enriching the lives and futures of Kingston students.
Room CEH 208:
Living locally – a greener, healthier future
Key themes: citizen engagement, digital infrastructure, local communities
Speaker: Marcus Chidgey
Better mental health,  improved social relationships, carbon footprint reduction, sustainable High Streets – the benefits are clear. How do we support more people to work and live locally?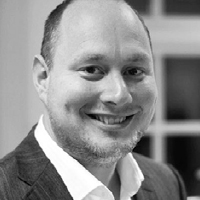 Speaker bio: Marcus Chidgey is the Founder and CEO of Loqiva, a technology company which provides digital town hubs to Councils and BIDs. Loqiva is currently working with Croydon Council and the South London Partnership to deliver town hubs for South Norwood, Purley,  Thornton Heath and Crystal Palace.
Room CEH 210:
How can we achieve Net Zero carbon communities?

Key themes: climate emergency, Net Zero carbon, behaviours and actions
Speaker: Dr Heba Elsharkawy
The workshop will introduce the national and local agendas for Net Zero Carbon agenda, before engaging participants in smaller groups in producing localised interventions to help achieve the Net Zero carbon targets.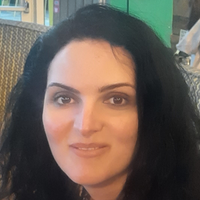 Speaker bio: Dr Heba Elsharkawy joined Kingston University (KU) in October 2021 as an Associate Professor in Architecture and Head of Department of Architecture and Landscape. She is a registered Architect in the MENA region, and holds a BSc in Architecture, an MSc in Architectural Studies and a PhD in Environmental Design (University of Nottingham, UK). She is an active researcher in the area of environmental design and sustainability. She has published more than 38 peer reviewed articles in high impact journals and conferences. She is currently leading the British Council HE Partnerships on Climate Change project.