My top five tips for working with a university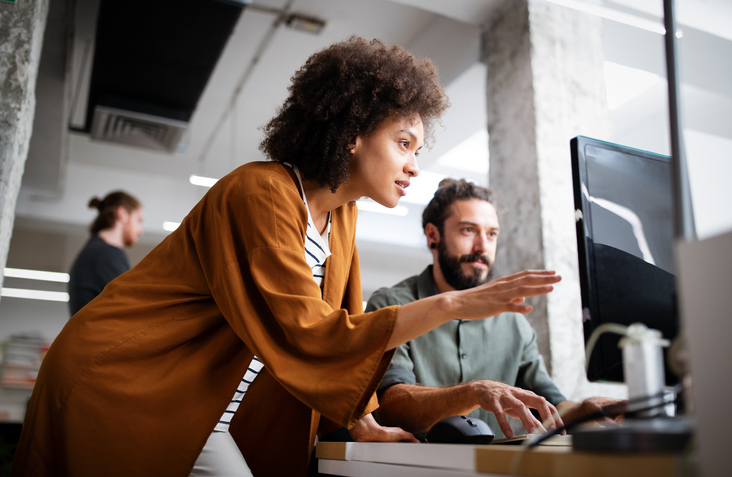 Knowledge Exchange, whilst not a widely understood business concept, is the terminology used to convey how knowledge and ideas flow from and between a university and business. Whilst universities and businesses often have different drivers, there is much to be gained through working together.
Early-stage companies in particular often need access to talented scientists and engineers in order to make things happen. Driving forward innovations is not just about having talented founders. In universities, you've got a whole talent pool that can be leveraged.
BIG South London exists to help strengthen and increase business and university collaborations with our six partner universities (Kingston, London South Bank, Roehampton, University of Arts or Sussex Innovation Centre, Croydon).
From giving your business the competitive advantage with new product/service development to increasing your profits – there are just so many benefits. But how and where do you start? Here are my top tips.
1. Start with a defined project/challenge.
The success of your collaboration will hinge on the clarity of your brief. My advice would be to go back to basics and clearly define the business challenge or opportunity you want to tackle. Why is it business critical? What are your timeframes? How will you use it move your company forwards? Who will it benefit? – Are all really important questions to answer and will help your university partner deliver exactly what you need.
2. Think BIG.
Universities by their very nature are a hotbed of innovation. They are pushing the boundaries of science and research, tackling technological and societal challenges and contributing new ethical and cultural thinking. Whilst you don't need to be a science or technology led business to benefit, you do have to have the potential for and be open to innovation. This could be adopting a new business model or new channels to market. Never has been more relevant than during the COVID-19 pandemic where many businesses have had to continue to adapt to survive. Innovation creates change which creates opportunities.
3. What type of support are you looking for?
This is worth considering but is also something the BIG South London, alongside our university partners, can advise you on. The modes of collaboration mostly take the following forms but can be adapted to suit your needs:
Access to cutting edge facilities: there is such a range available across our partner universities including media and creative suites, 3D printing, robotics labs, specialist sports & sports science facilities and nutrition and computational suites.
Collaborative research & consultancy: bring in specialist expertise to develop an area of your business. Across our six partners you'd be hard pushed to find a discipline or industry sector that is not covered. Health sciences, arts and humanities, business, education, film and media, aviation and motor sports, sports science, construction and energy are all in the mix plus many other specialists. Tell us what you need, and we will identify the academic expertise that fits the bill.
Placements: perhaps embedding an expert student, graduate or early career researcher within your business to deliver a project would be the best solution? The obvious advantage being that they really get under the skin of your business, getting to know your culture, your team and your products and service.
Short courses & continuous professional development: universities run bespoke professional development courses for many business and industry sectors, so that you can nurture and develop talented individuals within your team as well as upskill teams with new knowledge and skills
4. What does success look like?
Be very clear from the outset what you want the project to deliver. Is it access to a new market or to establish whether a market exists? Is it to create additional jobs within your company? Is it to test or more fully develop an aspect of your product? Keep the project on track by continually checking in with your objectives and keep the lines of communication open between the partners.
5. Have a long-term focus & be confident in your vision
See your first interaction with the university of your choice as a starting point rather than a one-off project.  Both sides have much to gain from forging a long-term, collaborative relationship. For example, the university could be the source of your future workforce or you could utilise its expertise to upskill your current team. Be bold and confident in your vision. Remember the benefits flow both ways. The university is able to enhance its teaching with industry knowledge and practice, it helps fund its research and enables them to demonstrate the impact of this research within industry – which is an important criterion that it must demonstrate.
Support for South London based businesses
Through our Innovation Voucher scheme, we want to break down the barriers for businesses in South London to work with their local universities. The Voucher enables you a funded way to access these transformative services to deliver a strategically important project.
It's always difficult to find the time to work 'on' your business rather than just 'in' it. The voucher, whilst there will be a requirement on your time to scope and monitor the project, gives you an outlet for those strategic projects, vital to your organisations future growth but can't be resourced in-house.
They way in which the voucher can be used is completely flexible. To give some example projects this could be product development, a market feasibility study, exploring new technologies or business models or scientific modelling or testing. The voucher enables you to access up to £5,000 worth of support (with a 50% match funding requirement).
The scheme is open to SMEs, start-ups, sole traders and third sector organisations and you must be based in the London Boroughs of Croydon, Kingston, Merton, Richmond and Sutton.
This is just the tip of the iceberg, we want this to just be the beginning of your relationship, as there are many other ways in which you could continue working with your university partner – the voucher is an easy access point.
Find out more & apply for an Innovation Voucher
Recent posts