South London Spotlight: Sutton Night Watch and University of Roehampton, Outstanding Collaboration in Community Innovation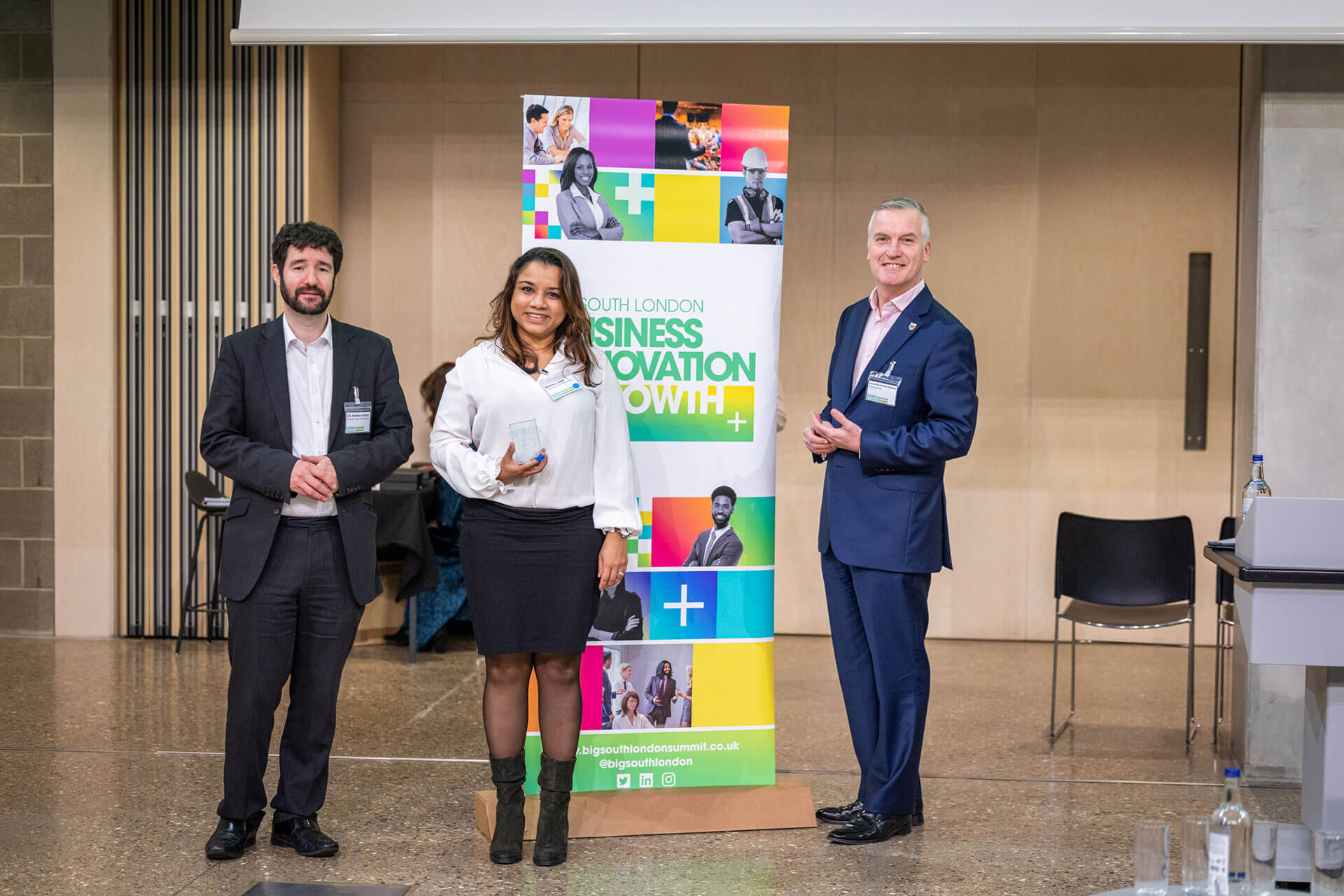 Celebrating the winners of our Innovation Awards at the BIG South London Business Innovation and Growth Summit
Earlier this month, housing charity Shelter released concerning statistics that at least 271,000 people are homeless in England in 2023. It also suggested that as many as 2,400 people are sleeping rough every night, and a further 15,000 are living in supported accommodations or hostels. As the cost-of-living crisis rumbles on with no clear end in sight, these figures are sadly, only expected to rise further.
Sutton Night Watch, a charity set up to raise awareness for the homeless community within the borough, has been shining a light on the subject since 2017. Offering support and guidance to those across Sutton, its services extend beyond homelessness to those who may also be facing abuse, addiction, or mental health crisis.
This vital community welfare service received support from Dr Melissa Jogie and Dr Ellis Osabutey, who delivered the University of Roehampton's expertise to bolster the charity in the wake of the COVID-19 pandemic.
Together, the Community Innovation Award winners catalysed the long-term growth of the charity by transforming current services and operations into a '360 degree' model, providing references, tools, and access points to those in need of support. Working to adapt their business strategy into a digital-first format, the charity's scope grew to accommodate over 140 clients with treatment plans and vital counselling sessions. The collaboration also delivered a stock management system to allow Sutton Night Watch to seek more efficient resourcing of food supplies through local suppliers and charity food drives.
Speaking on the award win, a spokesperson for the charity said, "Working with Roehampton has helped us rethink our vision and our space, and most importantly, helped us dream of the potential impact we could have in helping those with the greatest need in our community."
Roehampton's project lead, Dr Melissa Jogie added, "We are humbled to receive this award and celebrate it through our commitment to continue working together in partnership. Since the BIG Voucher, we have gone from strength to strength and are really proud to share that work from the Voucher has launched us into our next successfully funded project- an Innovation Fellowship funded by The British Academy."
"This new project called 'Footprints in Sutton' uses geographical information systems to understand homeless mobility around the local region. Together, this work will be the first of its kind to capture data and narratives of how the homeless spend their time during the day, their coping strategies and how they experience marginalisation, uncertainty, and grief."
"This project aligns with the charity's vision for growth using technology and cutting-edge mobility research to better anticipate the needs of its clientele."
Recent posts