A creative capital: how the creative industries are transforming London for the better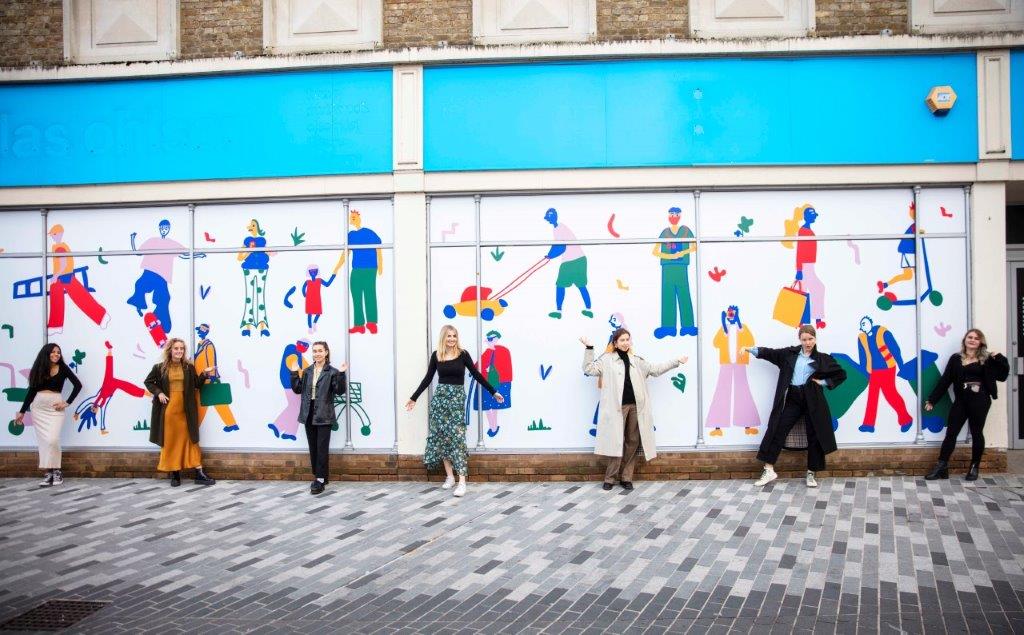 Dr Diana Beech, Chief Executive Officer at London Higher talks about the importance of London's creative higher education provision to London and its local communities.
London is a global city, London is a diverse city and, above all, London is a creative city.
In 2019, the London arts sector generated £58bn for the national economy. One in every six jobs in the city were supported by the creative industries, and London's cultural offerings helped to attract four out of five tourists to the capital.
While the Covid-19 pandemic has undoubtedly been challenging for London's arts scene, the creative industries are clearly being looked to, to revive the capital's economy and to help get London back on its feet.
One of the first initiatives of the recently re-elected Mayor of London, Sadiq Khan, has been to launch the "Let's Do London" campaign, intended to promote the UK capital as a major cultural hotspot and increase visitor footfall.
Underlying this campaign is the recognition that the creative industries are not only a crucial part of the engine behind London's economy, but they are also what brings people back together again after more than a year of social distancing and isolation.
As a capital city with more than forty universities and higher education institutions in its midst, many of which offer high-quality courses in the creative disciplines, London has a strong pipeline of creative talent to lead the city's recovery.
As a recent report by BIG South London member Kingston University London reveals, creativity is one of the top ten future skills that businesses consider important to protect the UK's competitiveness, alongside problem-solving, communication and critical thinking. Nurturing London's creative higher education provision will therefore be vital not just to the city's future success, but to the productivity and prosperity of the nation as a whole.
As our own London Higher report released on 15 June shows, London's students enrolled on creative higher education courses are also proving a much-needed boost to local communities – from re-imagining towns and local areas to supporting residents' physical and mental health and wellbeing.
In south-west London in particular, the University of Roehampton holds partnerships with a wide range of arts organisations, including Wimbledon BookFest, Battersea Arts Centre and Barnes Children's Literature Festival. The University's involvement in these organisations and activities helps them to run and deliver tangible benefits to local residents and schools. It also provides these projects with capacity and skills from students and staff, thereby strengthening their resources and widening their reach.
Kingston University London is equally using its strengths in the creative arts for community benefit. The University has recently played a leading role in delivering and commissioning a public realm strategy, entitled "Re-imagining Kingston Town Centre's Streets and Spaces". The project, in partnership with Kingston First, the Greater London Authority and Kingston Council, is helping to transform the town centre by inspiring change and coordinating investment. Since its publication in late 2019, the strategy has been adopted by Kingston Council as policy and is being used by the town planners, showing how students' creativity is enhancing the vibrancy and inclusivity of local spaces.
In short, creativity is what makes London and its local communities tick. It is already at the heart of civic regeneration efforts and, as attentions increasingly turn to post-pandemic recovery, we can expect creative skills to be at the heart of even more initiatives in the capital to build back better.
This is why we, at London Higher, are calling on national policymakers to recognise urgently the transformative power of the creative industries and steer clear of implementing policies that overlook the importance of creative disciplines and put at risk the UK's future pipeline of creative talent.
As part of this, we are also calling on the Mayor of London in his new term in office to highlight the significance of London's creative industries both to local community cohesion and to national economic growth – including making links to other regions of the UK where businesses and industry are reliant on London's creative talent base.
Now is the time to put London's creative higher education centre stage and recognise its leading role in rebuilding our capital and the nation for the future.
Not only do we need London to retain its creative capital, but the nation also needs London to remain a creative capital.
Recent posts