BIG lands in Bournemouth for the annual Local Government Association Conference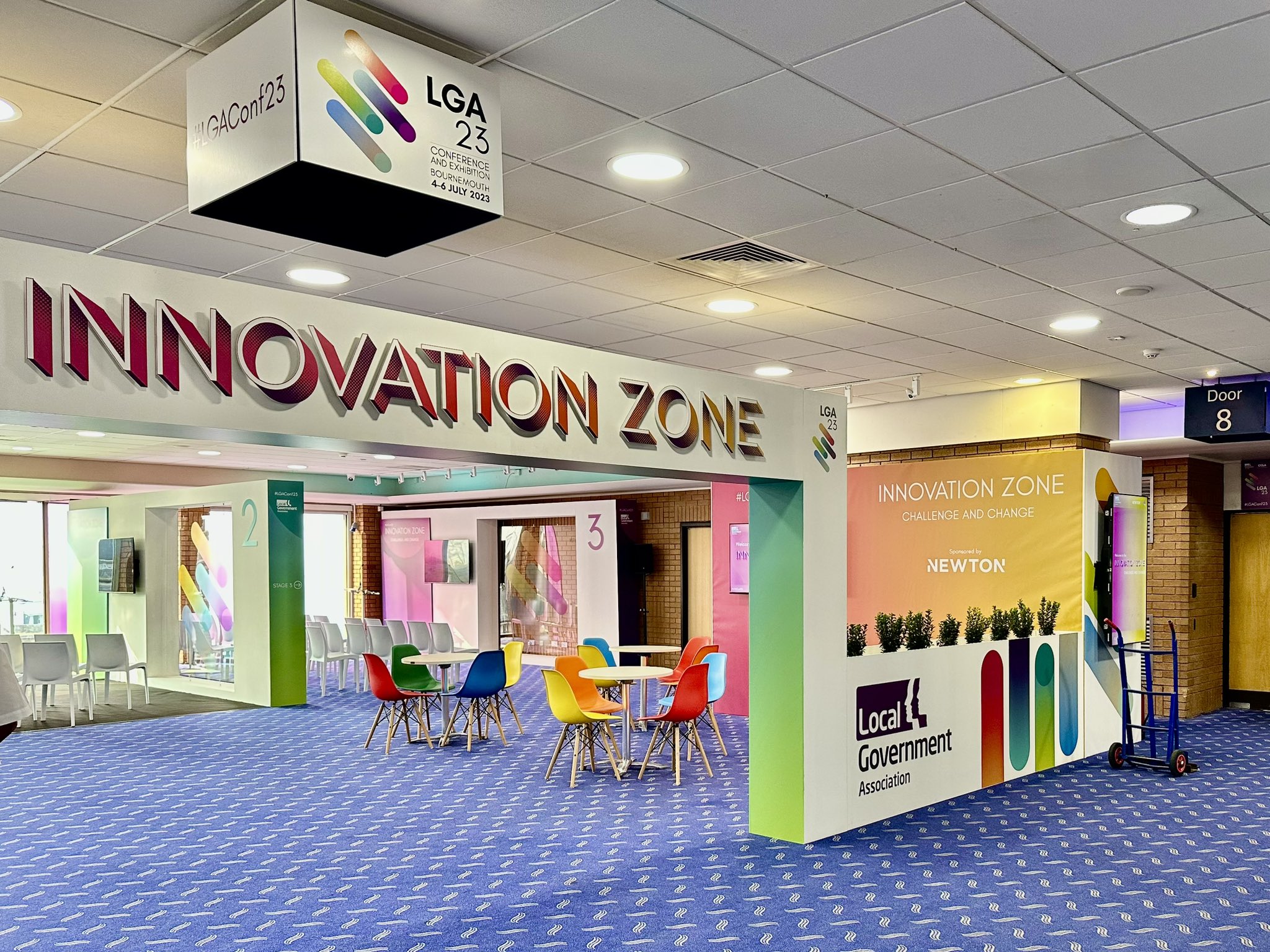 BIG South London took centre stage last week for the annual Local Government Association conference.
Hosted at Bournemouth's International Centre, the conference saw government representatives, council members and thought leaders from across England gather to discuss ways in which we can all worth together to support, promote and improve local government's voice. Notable attendees included Rt Hon Michael Gove, Secretary of State for Levelling Up, Housing and Communities, Rt Hon Angela Rayner, Deputy Leader of the Labour Party and Rt Hon Gillian Keegan, Secretary of State for Education.
Nestled within the LGA Conference is the Innovation Zone, a dynamic and imaginative hub for councils to present novel concepts and problem-solving approaches that address some of the most significant hurdles encountered by local government. With the theme of this year's conference, 'challenge and change', Carol Squires of Croydon Council and Cllr. Gareth Roberts, Leader of Richmond Council and Chair of the South London Partnership took the stage to discuss how BIG South London's range of programmes, networks and funding schemes are supporting businesses as they navigate both regional and national challenges.
One of those challenges is a lack of affordable start-up and scale-up workspaces. In the post-pandemic world, flexibility in our ways of working has never been more important. To support this, BIG South London has been working in collaboration with Borough Council partners to bring ten new flexible workspaces to the region. Vibushan Thirukumar, Co-Founder and CEO at Oru, has been heading up one of those workspaces, bringing a vibrant work and leisure venue into the heart of Sutton.
In his session, he discussed how workspaces like Oru are vital to the ongoing prosperity of the region's start ups. With rising rents and virtual/hybrid working at the forefront of people's minds, he highlighted that it is of the utmost importance that workspaces are delivered to aid in this transition.
Another subject discussed throughout the session was the benefits surrounding university collaboration. Hamish Bull, Knowledge Transfer Associate at St Mary's University, Twickenham discussed his ongoing work with health-tech innovators, NURVV. Hamish supports the development of a new health and well-being monitoring device, delivering expertise straight into the heart of the start up. The partnership was initially supported by BIG South London's Innovation Voucher, one of two funding programmes facilitating collaboration between the region's businesses and academics, to ignite innovation and growth. This partnership is just one example of the way that businesses and academic institutions are already working together, creating new ideas, services, jobs and growth across the region.
Speaking on the event, Matthew Hamilton, Director of the South London Partnership said that "This year's LGA Conference was a fantastic opportunity to spread the news of our efforts to bolster South London's economic activity. We're working tirelessly to ensure that local businesses have access to tools to help them thrive, and it was great to also look to the future and discuss exciting developments on the horizon."
Recent posts