South London Spotlight: NURVV with St Mary's, Outstanding Collaboration in Technical Innovation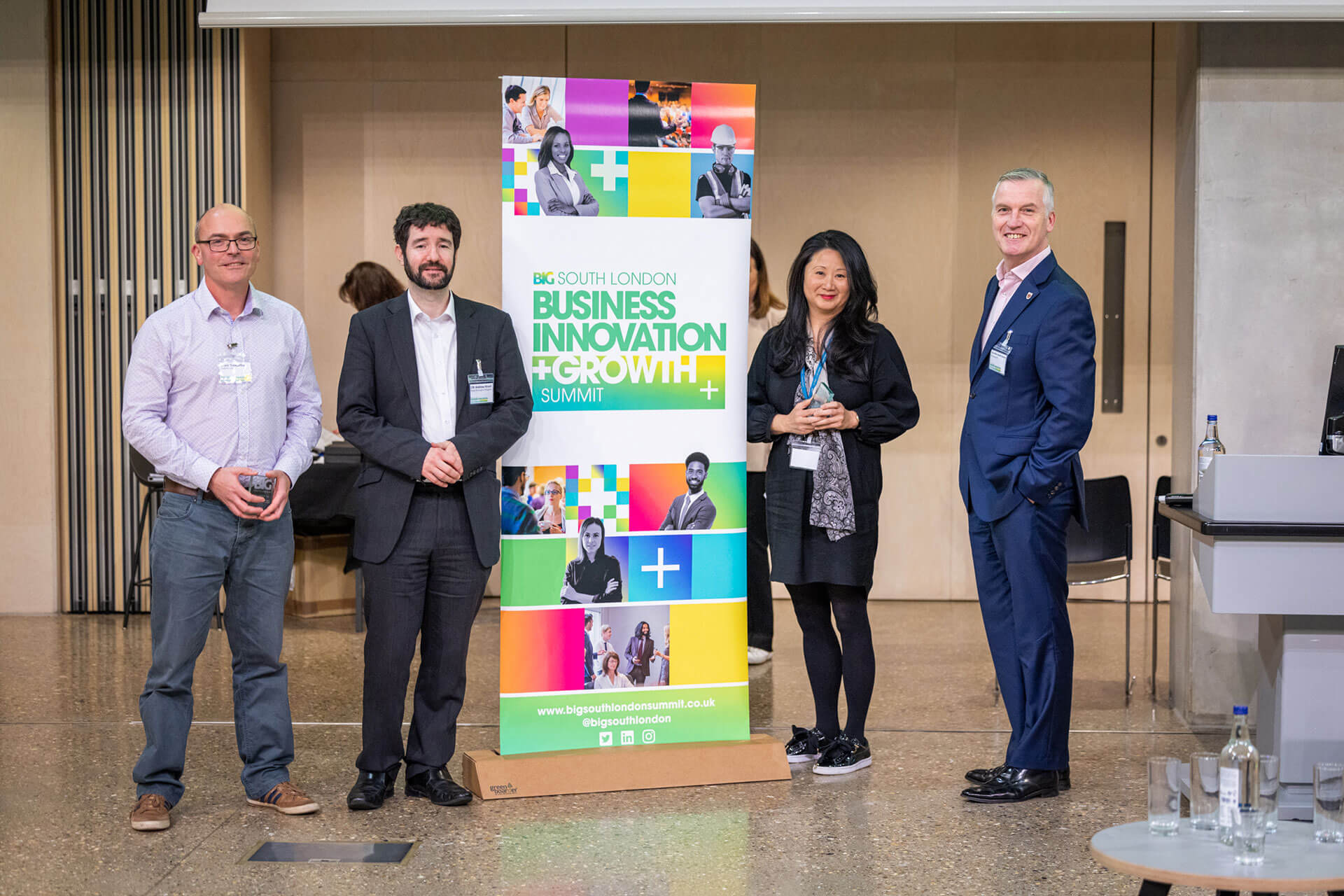 Celebrating the winners of our Innovation Awards at the BIG South London Business, Innovation and Growth Summit.
Throughout the pandemic, there was a significant increase in the number of people giving more consideration to their fitness. After weeks of being locked inside of their homes in the Spring of 2020, running became more popular than ever before, with apps like Couch to 5k and Strava skyrocketing in popularity and holding people to account week in, week out.
That trend has stuck. The government recently reported that more than 6 million runs were completed using the NHS Couch to 5k app in 2022.
2020's running trend brought the perfect marketplace for NURVV to make its mark, and in that same year, it unveiled the novel wearable tracker Run. Frustrated by the fact that activity metrics were measured from devices on the wrist rather than the foot, NURVV developed a smart insole that analysed footstrike data, amongst other key statistics, with every single stride. Each Run insole contains 16 sensors that capture data over 1,000 times per second from areas of the heel, midfoot and forefoot. The app then generates an assessment of the user's gait pattern and uses this to deliver a complete workout summary for users to review post-run. These insights transform into practical guidance and coaching tips to improve results, enhance performance and maintain overall running health.
With the backing of BIG South London, NURVV received support through the Innovation Voucher, and later, Hot House funding, allowing them to accelerate the development of this innovative sports tracker.
Headed up by Senior Lecturer in Biomechanics, Alexandra Atack and NURVV's own biomechanist, Grant Trewartha, the collaboration developed new features to elevate the Run insoles. Through extensive research undertaken by St Mary's University Twickenham, the partnership was able to guide NURVV in the direction of new and accessible market sectors which were previously untapped.
Speaking on the collaboration, Grant Trewartha said, "At NURVV, we have been delighted with the opportunity that BIG South London support has provided to develop our collaboration with researchers in the School of Sport, Allied Health and Performance Science at St Mary's University. As a start-up company, we have some great ideas and technology, but also benefit greatly from access to the wider expertise and facilities available at the University."
"Our projects with St Mary's have allowed us to validate some of the features within our wearable technology products, and the latest project is helping us to explore the use of technology in a new application – the field of sports rehabilitation."
"We are looking forward to building further on the work we have already done with St Mary's."
St Mary's Vice-Chancellor, Anthony McClaran added, "I'm delighted that St Mary's University and NURVV have won this award, recognising this successful research partnership. St Mary's is keen to work with local businesses so we can help them to grow and contribute to the local economy, whilst also creating opportunities to use our research for wider community benefit."
"It's great that BIG South London has highlighted this work and we look forward to our collaboration growing further in the future."
Recent posts