The Business, Innovation & Growth Summit Returns to drive the region towards South London Net Zero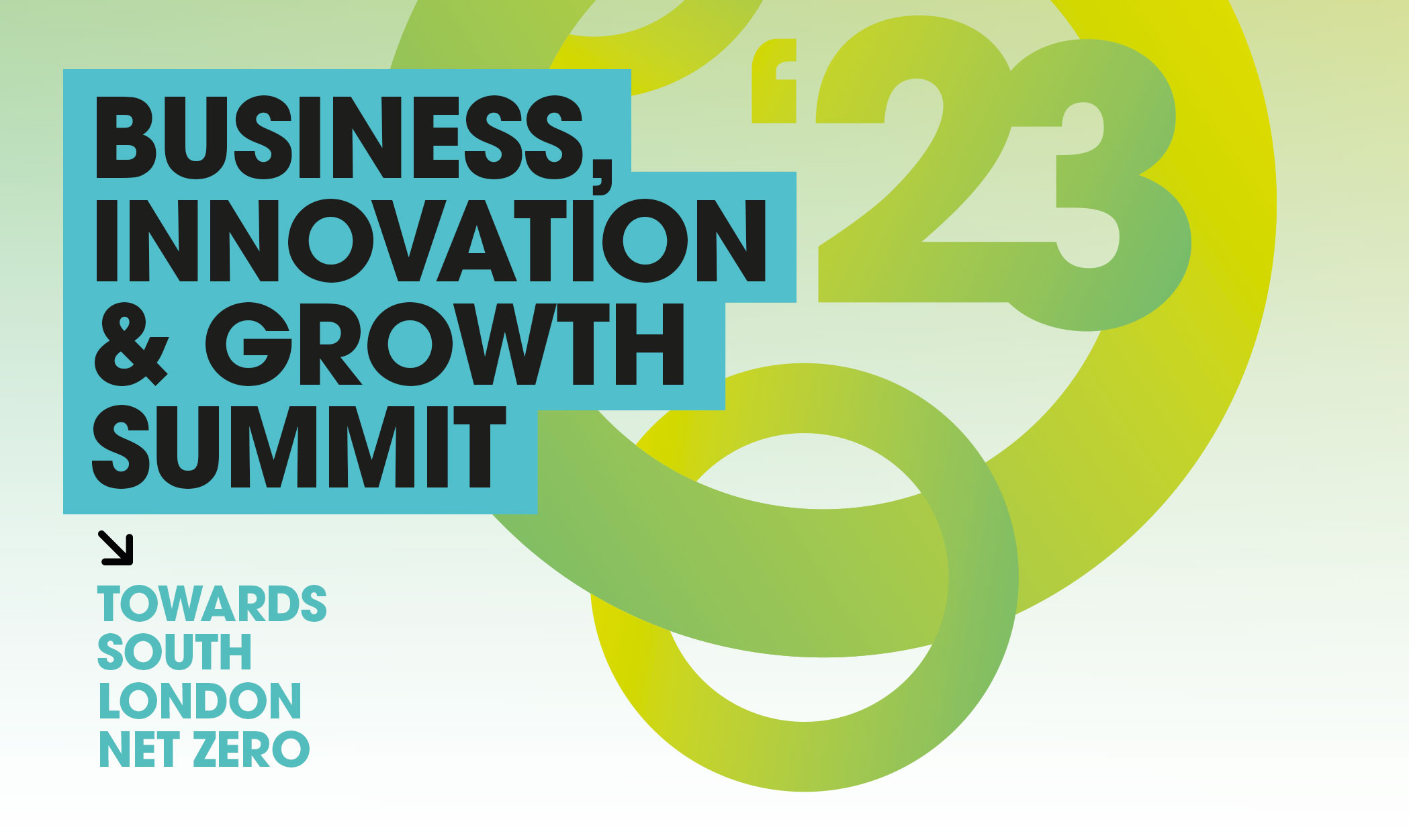 The BIG South London Innovation & Growth Summit returns on Friday 10 November at The Exchange, Twickenham, this time exploring how the region can transition to Net Zero whilst also showcasing the broader cutting-edge innovation taking place across South London.
Climate change isn't tomorrow's challenge – it's today's imperative. With each passing day, the impact of climate change becomes increasingly tangible and immediate. Rising temperatures, extreme weather events, and ecological disruptions underscore the critical need for swift action. Therefore, businesses, academics, investors, local Government, community groups and residents must work together to harness bold new ways to accelerate the race to Net Zero and tackle climate change.
We'll be looking to answer the BIG questions through a jam-packed day of activity:
Skills & people – Boosting the supply of world-class green skills will be critical – so how do we ensure that employers in South London have access to people with the right skills to support the region's transition to NetZero?
Investment – The Climate Change Committee has estimated that £50bn of investment will be needed yearly to meet the UK's NetZero targets. How can we create the right investment conditions to support the transition?
Partnership – What does approaching climate change as an anchor institution mean, what value can it bring and what can South London learn from the journeys these partnerships of collective interest are on?
 Additional breakout sessions alongside keynote speeches will cover relevant topics including how we create and nurture the skills required for a Net Zero economy and the financial and structural building blocks needed to successfully commit to the green transition.
Speaking on the demand for green skills, Cllr Gareth Roberts, Leader of Richmond Borough Council and Chair of the South London Partnership said, "There's a real discussion around Net Zero right now that highlights a green skills gap in our local workforce. This Summit is a fantastic opportunity for thought leaders across the region to come together and discuss ways to address this."
An Innovation Showcase will run alongside the Summit, which will be an interactive exhibition of research, products and ideas from leading entrepreneurs and academics from the region. Businesses will also be able to access practical tips and tricks to make their organisations more sustainable.
Paul Kirkbright, Programme Director at BIG South London says: "We all understand the importance of moving towards a more sustainable future, but the difficulties arise in knowing how to actually get there. BIG South London unites our educational population with local businesses and residents, to drive change for the benefit of all who live and work in the region."
Anthony McClaran, Vice-Chancellor at St Mary's University added, "We're pleased to be welcoming the second Business, Innovation & Growth Summit here to The Exchange in Twickenham. St Mary's is home to a Net Zero research project, Guardians of Creations, so it's fitting that as part of our carbon reduction journey we're able to host this event to spark conversation, promote action, and raise awareness of this important issue."
The Summit is open to anyone with an interest in Net Zero – students, start-ups, businesses, charities, investors, academic researchers, policymakers, and individuals from the wider South London community.
Register your free place here.
Recent posts