The London Cancer Hub: stepping up for Sutton and the nation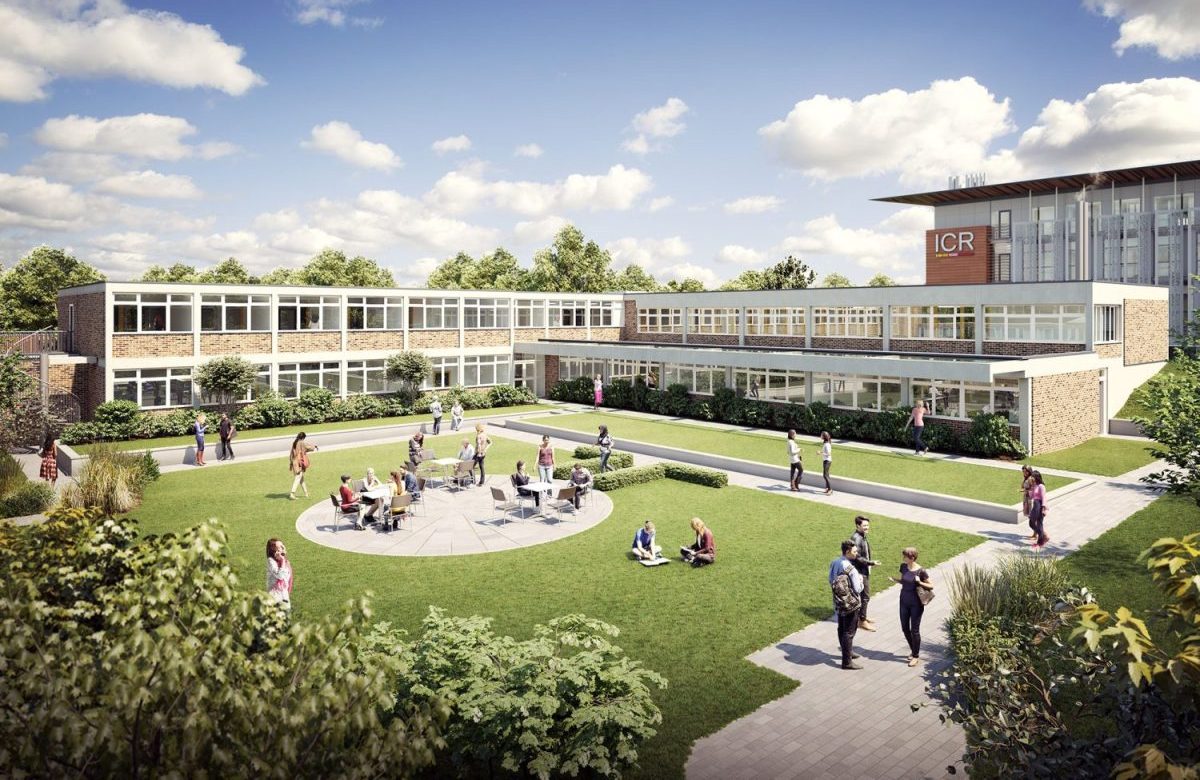 This blog has been written by Dr Diana Beech, Chief Executive Officer of London Higher. It is formed from remarks she made at UKREiiF – The UK's Real Estate Investment and Infrastructure Forum – in Leeds on 17 May 2022 as part of a panel showcasing the regeneration potential of The London Cancer Hub in the London Borough of Sutton.
London is home to the largest concentration of universities and research institutes of any UK region. The collective power of London's higher education and research institutions is immense: educating over 425,000 students, employing over 223,000 people across multiple sectors and industries nationally, and generating over £12bn for UK GDP.
London's research credentials are exemplary. The results of the 2021 Research Excellence Framework (REF) announced on 12 May 2022 confirm that 11 of the top 25 research-performing institutions, based on overall unit of assessment receiving 4* (i.e. the highest ranked) submissions, are located in London.
While the 'big names' of Imperial College London, UCL and LSE all topped the tables for displaying world-leading research across a wide range of disciplines, London's small specialist institutions also proved their mettle, with the Institute for Cancer Research (ICR) receiving the highest score of any UK higher education institution for research in the biological sciences in the weighted assessment of research, quality, impact and environment.
But London's scientific success story does not end there. The impact of London's rich and diverse research and development (R&D) system brings multiple benefits to the city and nation.
First, London's research excellence delivers opportunities to individuals and communities in the local London region. As well as boosting prosperity by creating jobs and generating investment, London's research-performing organisations add myriad other 'civic' benefits, such as addressing health inequalities among Londoners, raising aspirations among the young and disadvantaged, and creating cleaner and greener places for everyone to live and work.
In Sutton, The ICR is already engaging widely within its local borough. Through its 'Connecting with Communities' scheme, The ICR is actively sharing its research with local communities in Sutton, Chelsea and beyond to encourage a sense of 'civic pride' and participation in the Institute's research. It is also working hard to break down unnecessary 'town versus gown' divisions, which can all-too-often leave universities and research institutes isolated from their local communities. By cultivating community support for its activities, The ICR is preparing the groundwork to take The London Cancer Hub forward with the full buy-in and support of those around it.
In addition, The ICR is busy building the next generation of scientists and researchers in the local area through its multi-pronged schools outreach programme, 'Inspiring Future Diversity in Science'. Through its various strands of activity, the programme is promoting careers in research through events and workshops in schools and is giving school pupils 'hands-on' experience of what it means to be a researcher through visits to see The ICR in action. As part of the programme, The ICR is also developing a long-term partnership with the Harris Academy in Sutton to build the local talent pipeline and is working with the BAME (Black and Minority Ethnic) forum at The ICR and The Royal Marsden to encourage students from underrepresented backgrounds to pursue careers in science and research.
All of these local London, 'civic' activities, and more, can be found on The London Higher Civic Map, which shows the many ways in which universities and research institutes across the capital are working hard to enhance their local communities through their facilities, expertise and resources. The map also paves the way for other future 'civic' partnerships to develop, both across London, either between London Higher members or with other community-minded organisations, and within individual boroughs or sub-regions.
In south-west London, in particular, where the BIG South London Partnership is already bringing together the knowledge and expertise of several universities in the region, there is considerable potential to transform the area into a hub for health and medical research, given the world-leading research strengths of St George's, University of London and The ICR.
But research performed in London does not just stay in London. The benefits of London's research prowess are felt right across the UK regions, as exemplified by The ICR's collaboration with Imperial College London on The Cancer Research UK Convergence Science Centre, which brings together multi-disciplinary research to address challenges in cancer affecting people across the nation.
Certainly, in an age of 'levelling up', where policymakers are rightly striving to raise prosperity and opportunities outside London, it is vital that London's thriving knowledge economy is seen as part of the solution. It is not going to help anyone if London is viewed crudely as the place to which the bulk of R&D investment goes without looking closely at all the places outside the capital where London's significant research output flows.
The London Cancer Hub in Sutton may be just one part of the complex tapestry of London's higher education and research success. But with collaborations continually developing between institutions, across boroughs, between disciplines, with other 'civic' partners and with other UK regions, the Hub is set to bring multiple benefits to the people around it and to the nation as a whole – and that can only be a good thing for London and the wider UK.
Recent posts