Demystifying the best kept secret in knowledge exchange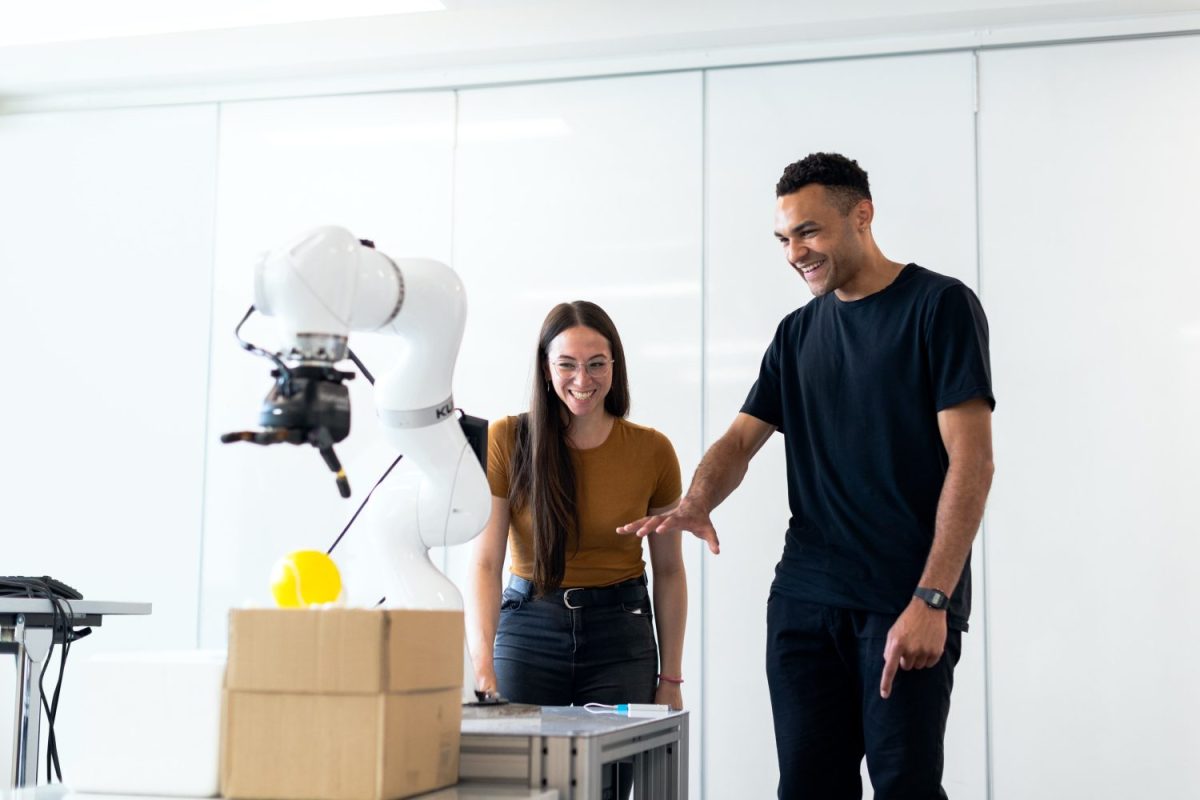 This article was kindly provided by Dr Martin Davies, Pro Vice Chancellor for Knowledge Exchange and Innovation, Kingston University.
Having joined Kingston University in May I was delighted when the BIG South London team asked me to write a blog about the Knowledge Transfer Partnership (KTP) scheme – often described as one of the best-kept secrets of business-university collaboration. This gave me the chance to reflect on how the KTP scheme has played a key role in my career and how KTPs perfectly encapsulate the principles behind every successful university and business partnership that, in my new role at Kingston, I am keen to see grow and make a real contribution to the south London economy.
I first became involved with KTPs in the mid-1990s. At that time, they were known as the Teaching Company Scheme programme or TCS, and it's worth reflecting on the inspiration behind this name. The TCS programme started life in 1975 and was set up primarily to help graduates develop careers in manufacturing and engineering. The name Teaching Company Scheme emulates the idea behind training medical students in a teaching hospital: on-the-job training and learning acquired through intensive hands-on experience, but with academic supervision and guidance. This tripartite relationship between a university, business or other enterprise partners, and the employee-in-training (now termed a KTP associate) endures today and is at the heart of every KTP project.
For me, the TCS scheme helped kick-start my research and academic career and led to major collaborative projects with industrial partners both in the UK and internationally. It spurred further research funding, consultancy and scientific publications, as well as the satisfaction of seeing research results translated into commercially viable products and value for industry partners.
My area of research was in the field of biotechnology, developing new methods and materials to improve the isolation and identification of DNA from biological samples. Through TCS projects with both small biotech SMEs, and with large multinational firms, I helped these companies develop new products for the burgeoning molecular diagnostics market that were launched across Europe. My role was as an academic supervisor, working closely with the company managers to oversee and guide the TCS associate employed to work on the project – one of the essential elements of the TCS/KTP model. What I found most valuable was the insight gained from seeing how technology transfer works in practice – starting with a small-scale laboratory prototype, and seeing how our industry partners would scale up the manufacturing process; understanding how factors of input costs, price, market demand and product efficacy needed to be balanced in the final product so that it offered technical benefits over competitors while remaining commercially viable. What we thought were critical factors as research scientists working in the lab, were not always the ones that our company partners thought important!
The KTP scheme is designed for just this type of strategically important project, helping a company make a shift in product or process design, or strategy, using academic expertise in a structured way to manage risk, and with costs shared between the company and the university partner through a grant awarded by Innovate UK. I mentioned above the role of the KTP Associate, who is employed to carry out the project. The Associate is actually a university employee but spends the bulk of their time working on the company premises. This helps manage risk from a company perspective and gives the Associate invaluable grounding and experience of working in the industry; often, the Associate is taken on by the company partner after the KTP project ends. The Associate is also supported throughout the project with a generous training allowance.
KTPs aren't for everyone – there are direct costs involved, and the company partner also needs to pass other financial checks that are assessed independently by a regional Knowledge Transfer Adviser. There also needs to be long-term management commitment – typically, KTP projects run for around 2 years. Yet the return on investment is clear: over the years the KTP Programme has supported over 13 thousand partnerships that have linked forward-thinking businesses with the UK's world-class knowledge bases to deliver innovation projects led by talented graduates. This has delivered an 800% return on investment. In 20/21, KTPs created 328 jobs for KTP Associates, and over 60% of KTP Associates were offered employment at the end of their projects.
And KTPs aren't just for manufacturing or product development. The scheme supports a wide range of projects in all sectors and disciplines, with university partners across the country. You can find more information together with full details of how the scheme operates here Knowledge Transfer Partnership guidance – UKRI.
At Kingston University we have been involved in KTPs, and its TCS forerunner, for many years. Our previous KTPs have included Hampton Court Palace – improving the Tudor experience which redesigned the way that visitors experience the Tudor sections of Hampton Court, and current projects include  Pangea Connected Limited, which aims to revolutionise how A&E doctors and paramedics communicate to speed up life-saving decisions, and Salutem Care and Education, focussing on improving home care services for people with autism and learning disabilities.
The KTP scheme has application deadlines throughout the year – the next is the 14th of September, but there are further closing dates in November, January and March. To find out more, see Knowledge Transfer Partnership guidance – UKRI, or contact Kingston University's Business Engagement team at Services for business – Kingston University London, who would be delighted to discuss your project further with you.
Recent posts