Funding boost for Kingston-based KAPDAA and visit from Science and Technology Minister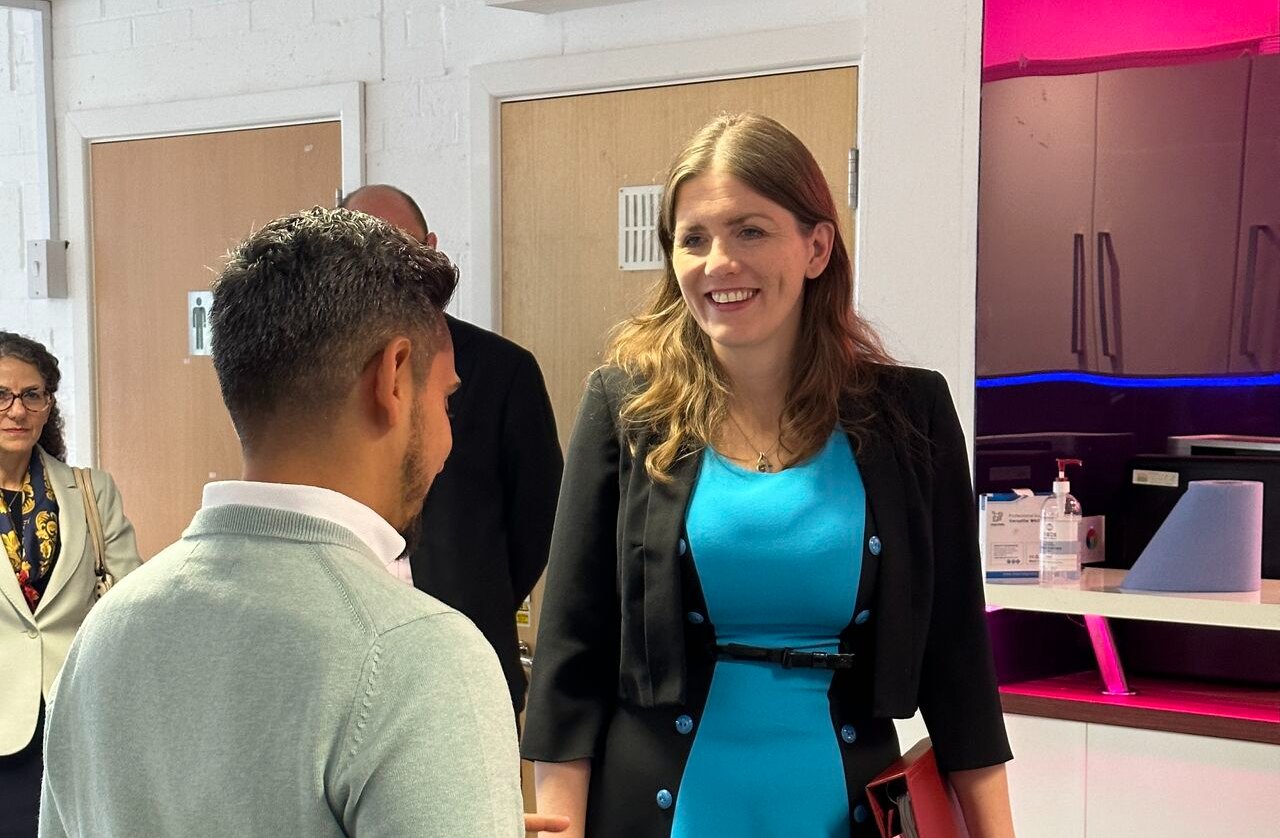 Congratulations go to KAPDAA, which is among 100 businesses in the UK to share £5m funding for feasibility studies involving artificial intelligence as part of a push from the Government to grasp the positive effects of AI to boost productivity and growth.
Kingston-based KAPDDA is developing Ai4FIBRES, which uses AI for garment scanning and sorting by compositions which helps with fibre recycling. The company also received a visit from the Science and Technology Secretary Michelle Donelan MP. Ahead of the Government's AI Safety Summit next month, the Minister was promoting a new £32m fund, to help companies grow their AI initiatives in a safe and responsible way and boost the wider sector.
BIG South London supported KAPDAA with early funding through an Innovation Voucher and Hot House funding to progress their research and development work with Kingston University to develop a large-scale solution to prevent textile waste from going to landfill using AI. They aim to reduce the fashion industry's environmental footprint and cut back on the estimated 921,000 tonnes of used textiles disposed of in household waste in the UK each year – the equivalent of more than 70,000 London buses.
Nish Parekh, Founder of KAPDAA said: "We have been working with Kingston University since mid-2022 to develop, design and build an automated textiles recycling machine in the UK – Ai4FIBRES – to identify & sort garments as per their compositions. Our development will enhance current garment recycling processes and support brands looking for a transparent solution for their 'take back schemes' while creating new jobs in the UK. We've had such great support from the ecosystem in South London, including BIG South London, and I'd like to thank everyone who has supported us on our journey so far."
Matthew Hamilton, Director of the South London Partnership, the organisation which founded BIG South London, said: "It's fantastic to see KAPDAA going from strength to strength. As we're seeing, the potential for AI to transform industries is huge, but it has to be harnessed in the right way. KAPDAA is taking this cutting-edge technology and using it to tackle a huge problem around waste. We set out to catalyse collaborations between universities and industry, and this partnership between Kingston University and KAPDAA demonstrates exactly what can be achieved. We wish Nish and the team all the best in their journey of commercialising and scaling this initiative."
Recent posts