Integrate helps Roast & Ground tap into unexplored supply chains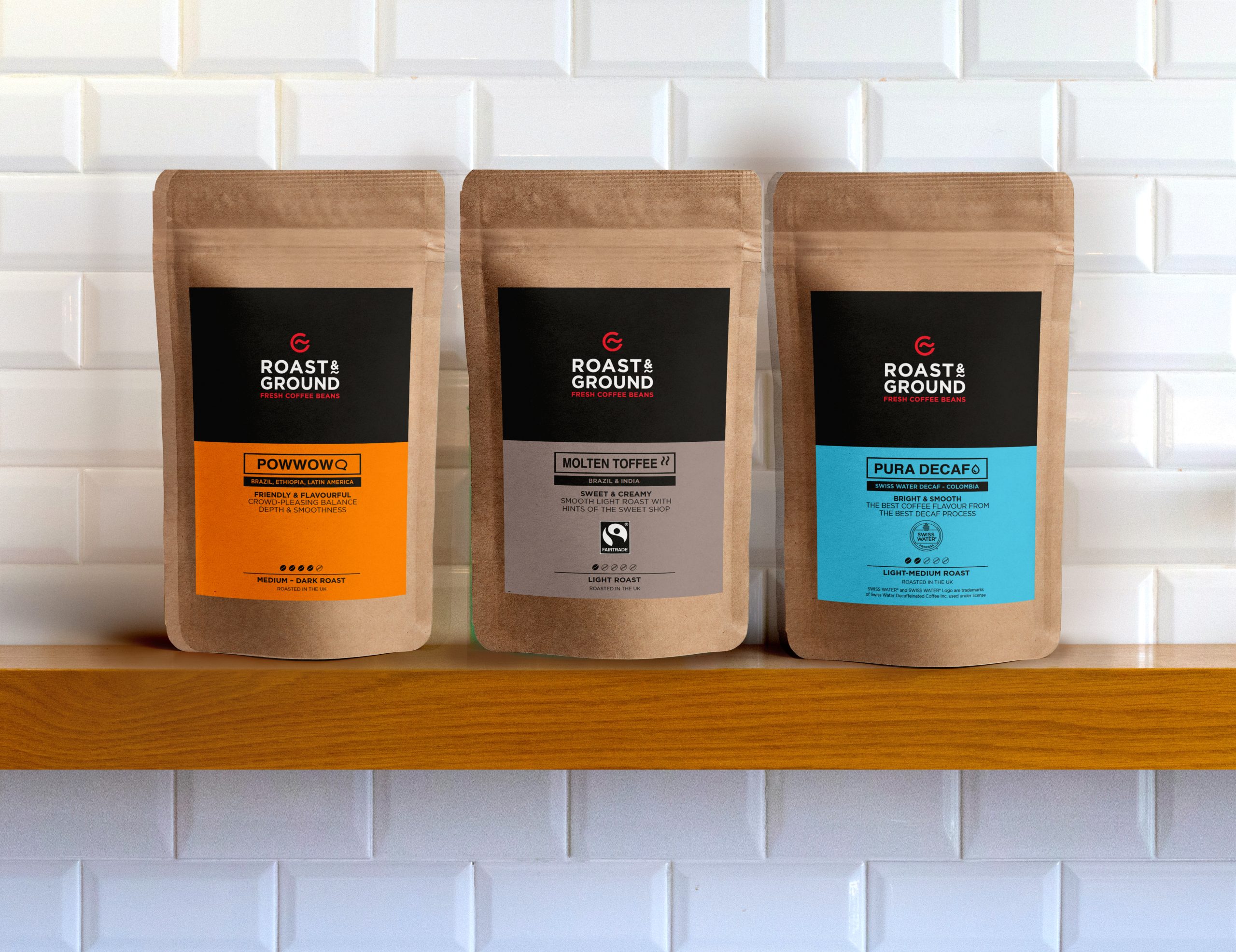 "With the knowledge from Integrate, we could respond to tenders in a way that was more meaningful."
Since 2002, Roast & Ground has been keeping the workforce caffeinated with its barista-quality coffee machines and hand-picked beans. Its clients waved goodbye to disappointing office coffee and instead said hello to delicious speciality coffees at the touch of a button.
Last year, Roast & Ground took part in BIG South London's Integrate programme, a package of support that gives the region's SMEs the knowledge to enhance their supply chain management skills and the tools to bid for large public and private sector tenders.
The programme consists of a series of bespoke workshops to help participants understand and create a supply chain proposition tailored to their business. Over the course of six weeks, participants dive into the fundamentals of supply chain management, bid writing sessions, and the intricacies of supply chain resilience, preparing them to win bigger contracts and grow their businesses.
We caught up with Karen Bruce, Roast & Ground's Sales and Marketing Coordinator to talk about her experience as part of Integrate's first cohort.
Can you tell us about yourself and Roast & Ground?
I've been in hospitality and vending my whole working life and started with Roast & Ground in March last year. Roast & Ground has been operating for 20 years, supplying coffee and machines to offices, schools, healthcare settings, and many other places, whilst also offering quality support for our customers.
What was it about BIG Integrate attracted you to take part?
Everybody likes a coffee when they get to work in the morning, and we're an important part of that.
We know we have a quality product and service backup that our customers appreciate. Our customer reviews are a testament to that. So we wanted to understand how we can ensure that Roast & Ground is considered for some of the bigger, principally government tenders as it's hard for businesses of our size to get access to large supply chains.
More specifically we were asking ourselves: why aren't we working more with the Kingston Borough Council and other organisations which are right on our doorstep? We hoped that Integrate could help us.
Ultimately, we wanted to join Integrate to gain more knowledge and information on supply chains, how they work in the area, and network with other local businesses.
What were some of your main takeaways from the programme?
For me, any new training or knowledge is a good thing; we should always be learning and never stop. The programme was really interesting because some of the topics were subjects I'd never even heard of, which was great.
The networking aspect of the programme was excellent too. But also, there was a broad scope of knowledge made available to us – not just the industries that we might fit into. The planning and strategic elements were very interesting as well, and it was good to get an overview of all these areas which I personally didn't have much knowledge about.
There was a big module on construction, and although that may not seem directly relevant to us, we're an important part of the process when they're putting all the facilities in place. It was interesting to learn about everything that happens before you get to the point of consulting with us regarding the selection and installation of coffee machines.
Since taking part, what has the knowledge you gained enabled Roast & Ground to do?
We're still in the process of putting these points into motion, but we have done a couple of tenders since the end of Integrate. We've included community wealth building and social value subjects in these tenders, and because they aren't quantifiable in figures, it was nice to include them as an added value and know what it all actually meant. A lot of tenders come out, and you don't necessarily know what they're asking for – they contain a lot of jargon. But with the knowledge from Integrate, we could respond in a more meaningful way.
What are some of your overarching thoughts on the programme?
It was really, really good, and the organisation of it all – the arrangement, the online tutorials – was top class too.
I'd recommend BIG Integrate to other businesses because it really focuses the mind. Even if we were occasionally revisiting topics that we already knew about, it was good to refresh that knowledge. One speaker, in particular, was actually from the coffee market, and he delivered what was almost like a sales course.
With the knowledge around tendering gained from Integrate, we're hoping that we'll be able to tap into some of those larger, local supply chains later this year.
Whatever sector you're in, there would be something in the programme that would be of interest to you, and that you could use in future.
The next cohort of Integrate starts soon! Discover how Integrate could support your business in 2023
Learn more about Roast & Ground
Recent posts