South London Spotlight: Shine a Light and Kingston University, Outstanding Collaboration in Product Innovation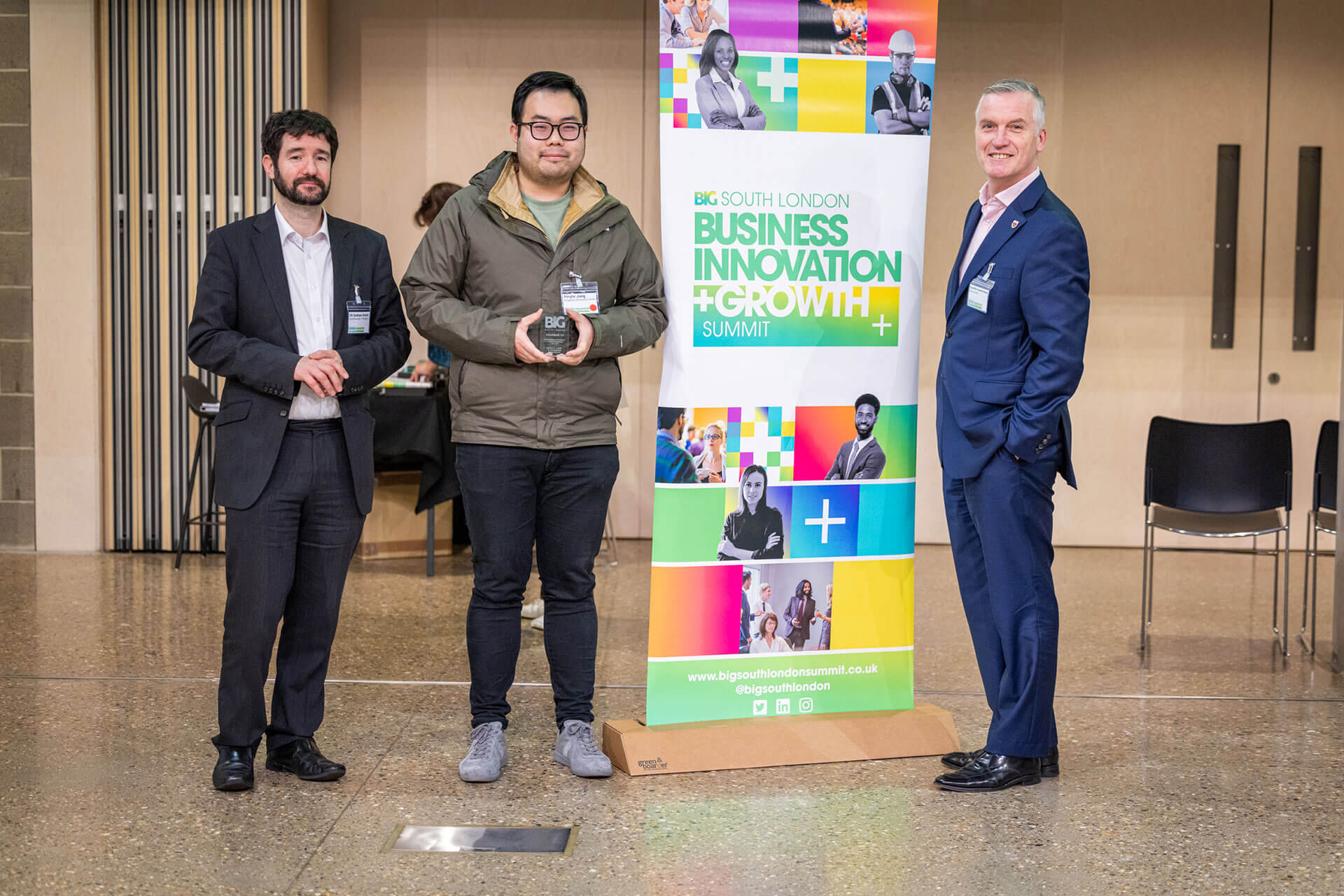 Celebrating the winners of our Innovation Awards at the BIG South London Business, Innovation and Growth Summit.
Collaboration is an underrated strategy for innovation, particularly in the start-up world. We tend to think of innovation as being driven by individual geniuses like James Dyson or tech-guru, Steve Jobs. But in reality, most innovations have received a helping hand along the way to bring a product to its place in the market today.
This was the case for Outstanding Collaboration in Product Innovation winners, Shine a Light and Kingston University. Shine a Light blends traditional British engineering with some of the most innovative concepts and designs on the market today. Its lamps and light fixtures are renowned for their stunning and unique designs, with a focus on high-class pieces that feature traditional detailing. Kingston University is ranked as the top London institute to study interior design, and it boasts a long and established history with technology and product development. It seemed that the pairing of these two partners could not have been more perfectly suited.
As recipients of the BIG South London Innovation Voucher, and more recently, Hot House funding, Shine a Light received funding and expertise guided by Kingston University, to develop a range of new products.
The BIG South London funding enabled the collaborating academic team to realise the research potential of the company's kinetic lighting products, resulting in 25%+ reduction in unit manufacturing costs, improvements in operational efficiency in the sourcing of common components, and – perhaps most importantly – improvements in supply chains that mean production will now be in the UK and not outsourced to China.
Kingston University's Engineering Design and Manufacture lecturer Dr Pingfei Jiang said, "When I saw that Shine a Light was looking for design expertise, I was keen to help them but also wanted to use this as an opportunity to have students gain industry experience by working on solutions for a company."
"The partnership with Shine a Light has been a very productive one, and we're grateful for all the help the BIG South London team has given us throughout this project."
Shine a Light founder Ian Martin agreed with this sentiment, saying that "We are thrilled to have received this award. The business has been greatly accelerated in a way which we could not have financed."
"The partnership has really helped propel my company to the next level."
Shine a Light and Kingston University are now exploring the potential for further research proposals that can benefit the growth and expansion of both the business and academic partner.
Recent posts