CiviCon22: University of Roehampton supporting Sutton's homeless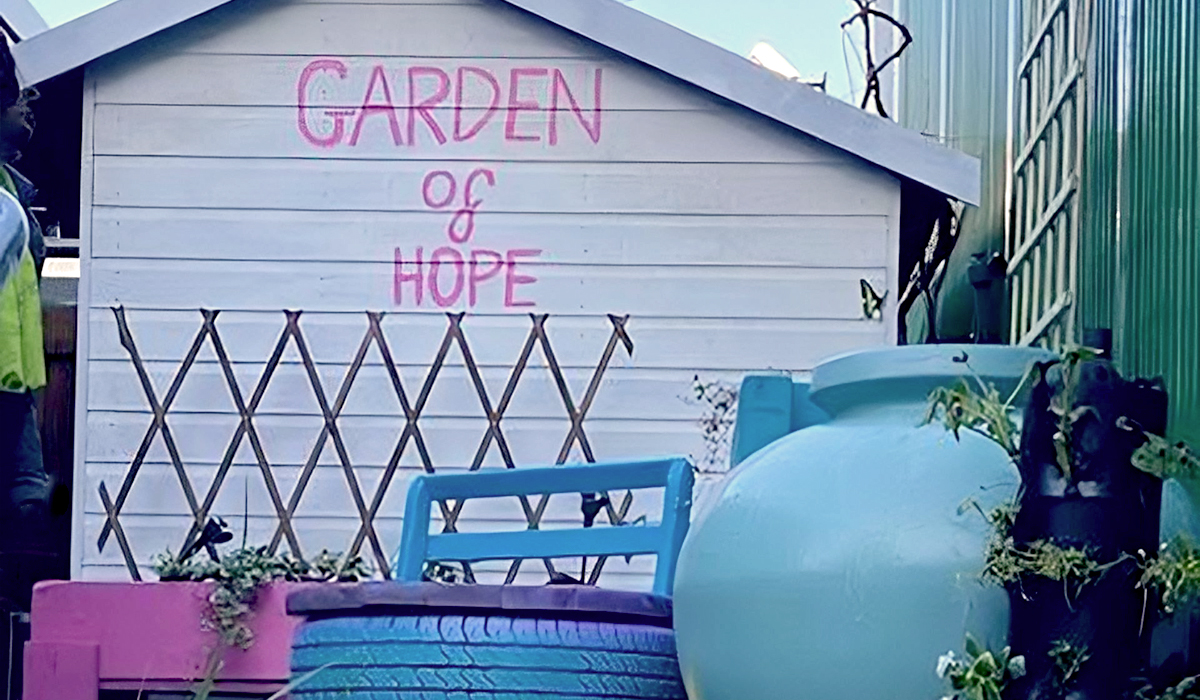 CiviCon22 is a celebration of universities working to support the civic movement, and how they impact the success of the place they are located in.
Universities play a key role in teaching and research, but they can also have a significant impact on the socio-economic, cultural and environmental wellbeing locally, and nationally. This year's CiviCon is a week of events from 13-16 June that aims to provide an understanding of the key policy landscapes within which universities can have influence and shape future collaborations.
The University of Roehampton's recent project with homeless charity, Sutton Night Watch demonstrates how colleges and universities can positively impact their local community. Sutton Night Watch received a BIG South London Innovation Voucher to collaborate with Roehampton's School of Education Dr Melissa Jogie and the Business School's Dr Ellis Osabutey on a project to improve and innovate their organisation.
Sutton Night Watch provides a vital service of supporting Sutton's homeless by offering food and clothing supplies, online access to job and health services, showers, washing facilities and a full-time kitchen. The idea is that while the charity is already recognised as a central point from which recovery from homelessness can begin, they aim to become a consolidated hub for signposting people to the right lodging, health, and financial services which will hugely increase their impact on the local community.
The project catalysed the long-term growth of Sutton Night Watch Homeless and transformed its current services and operations into a '360-degree charity'. It proposed to make the charity more robust after the impact of the COVID-19 crisis helping them to consider the ways in which they can continue to operate even with disruption to business-as-usual services for homeless, transient, and vulnerable clients.
The collaborative project successfully set up new structures and helped the charity with activities related to their triage, advice, and active engagement with downstream services through two main strands of activity.
Business innovation – The project adapted and improved the charity's business strategy to help digitally transform Sutton Night Watch, and train staff about digital archiving so that they are now able to host 140+ clients within the system, log information on file with wait times, treatment plans, counselling sessions etc. It also set up a stock management system to help the charity seek out more efficient resourcing of food supplies through local suppliers and charity food drives.
 Education initiative – Through the project the Roehampton Student Union Growhampton student initiative set up a sustainable recreational garden at the charity, where clients can grow their own herbs for meal preparation and low-burden crops like potatoes. This set-up involved knowledge exchange between clients and members of Sutton and university students at Roehampton with both parties working together to instal and seed the 'Garden of Hope' at the charity.
Paul Kirkbright, Programme Director, BIG South London said, "There's a hugely diverse range of knowledge exchange activities happening now across South London; from the purest form of applied research and information transfer to create a London Cancer Hub in Sutton for global excellence in Cancer Research – to community innovation where University students engage with front line organisations such as Sutton Night Watch to deliver projects that have a real impact on people's lives."
About the University of Roehampton
Roehampton is a research-intensive modern university whose research expertise spans the health sciences, arts and humanities, business, education and social sciences. Its academics are engaged in cutting edge research focusing on health and wellbeing, economic and ecological sustainability, the creative arts and the industries that support them, and working for just and inclusive societies.
About the BIG South London Innovation Voucher
BIG South London's Innovation Voucher Scheme is designed to help businesses and charities access expertise, research, student talent and specialist facilities available at partner universities. (Kingston University, London South Bank University, University of Roehampton, University of the Arts, Spurgeon's College or Sussex Innovation Centre, Croydon). The voucher is a non-monetary award of up to £5,000, with a match funding requirement.
Read more about CiviCon22 series of online events on 13-16 June.
Recent posts