New grant opportunities for Sutton businesses' recovery and growth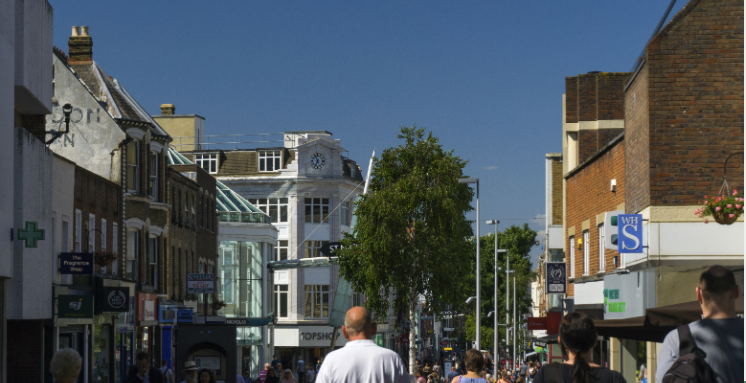 Sutton Council has launched two new funding opportunities to support businesses in Sutton to recover, grow, and develop their resilience to current and future economic challenges.
Business Networks Support Fund
Since the start of the pandemic, the Council has allocated almost £50m in direct grant funding to businesses. Now, to help the economic recovery of the borough, they have created the Business Networks Support Fund.
The scheme is open for businesses, business groups, networks, and support organisations to deliver short-term projects which will benefit local businesses. The projects should benefit Sutton's businesses by delivering training and support, increasing footfall and/or customer base, building networks or improving their business area. A wide range of activities can be funded under the scheme.
Programme Director at BIG South London, Paul Kirkbright said: "We are delighted to support the launch of this timely new fund, exclusively for business recovery in the borough of Sutton. The aim of the fund is to create or strengthen business networks to aid recovery and growth, improve communication and strengthen the business community to increase resilience. This echoes BIG South London's mission to nurture business, innovation and growth in South London."
Councillor Jayne McCoy, Chair of the Council's Housing, Economy and Business Committee, said: "I'm delighted that by supporting local networks we'll be making Sutton an even better place for our brilliant businesses to thrive and grow. The Council has worked hard to help them survive the pandemic and now we're committed to recovering better together."
Grants of between £5,000 and £25,000 are available to cover project costs. The fund closes on Friday 3 December 2021 at 5.00pm, but it may close earlier if demand is high. All project activity must be completed by 31 March 2022.
Business Recovery Grant Fund
Individual businesses that have lost income due to the pandemic can also apply for a  second grant scheme  – the Sutton Business Recovery Grant Fund.The funding will help businesses cover running costs, reduce their environmental impact and support local skills and employment.
Grants of between £5,000 and £10,000 are available. The fund closes on Friday 3 December 2021 at 5.00pm, but it may close earlier if demand is high.
Find out more and apply on Sutton Council's website.
Recent posts