New Innovation Summit will showcase entrepreneurial and creative talent in South London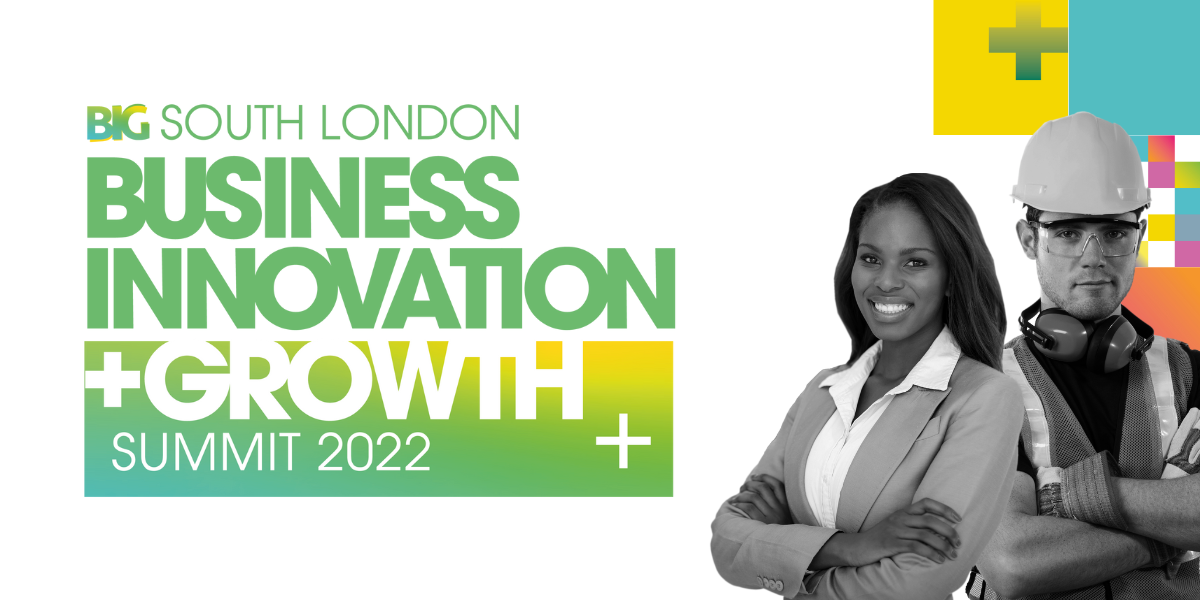 Please note the rescheduled date: 29 November 2022!
BIG South London has launched an exciting, new free-to-attend Business, Innovation & Growth Summit. Taking place on Tuesday, 29 November, at Kingston University's Townhouse, it will showcase the entrepreneurial and creative talent which is flourishing across South London.
Innovation is all around us. From wearable technology and activity trackers to the many apps we use daily through to smart home systems to control our lighting and heating. Increasingly it will continue to shape the services that are critical to our way of life – our healthcare, transport, living and working environment, food production and security.
But where did these innovations originate? What will be the next big thing? And what innovation is happening right here in South London?
The Summit will seek to answer these questions and more with a packed agenda of content covering:
Climate change: the innovations needed and being delivered to help mitigate its effect on the planet and the role businesses can play.
Delivering essential skills for tomorrow's workforce: How is South London working together to ensure that it supports the skills agenda? What are the skills needed in the region to help support its development and growth as well as create opportunities further afield?
What role does higher education play in creating thriving communities? Universities and other higher education institutions are powerhouses for knowledge, innovation and skills, but how does this translate into economic development and social mobility for the areas in which they are based?
Professor Paul Workman, Harrap Professor of Pharmacology and Therapeutics at The Institute of Cancer Research, said: "World-leading innovation is taking place right here at the heart of South London. At The Institute of Cancer Research, we're pioneering new fields of research designed to improve outcomes for people with cancer and our scientists are global leaders in their fields. Improvements to our quality of life and economic growth can only come from new research, products, services, and markets, so it's therefore vitally important that we create an environment where innovation can flourish. The Summit will be a fantastic opportunity to shine a spotlight on the innovation being developed at a business and research level here in South London."
Further breakout sessions bring additional interest to the line-up covering topics as broad as the Future of Work and the Internet of Things, as well as focusing on the Creative, Construction and Lifesciences and Healthcare sectors in South London.
An Innovation Showcase will run alongside the Summit, which will be an interactive exhibition of research, products and ideas from leading entrepreneurs and academics from the region.
Paul Kirkbright from BIG South London says: "Most people probably aren't fully aware of the wealth of expertise, talent, and resources available at our local universities and further education colleges. The role of BIG South London is to bring together our academic and student populations with our business and residential communities. Innovation emerges when individuals with new ideas and different perspectives and experiences come together to work on challenges or problems and, in doing so, develop new opportunities. It's time to put South London's innovation, business, and creativity on the map and drive a new post-pandemic era for growth and prosperity."
The Summit is open to anyone with an interest in this field – start-ups, businesses, charities, investors, academic researchers, policymakers, and individuals from the South London community.
Recent posts