Universities and Colleges commit to South London's economic recovery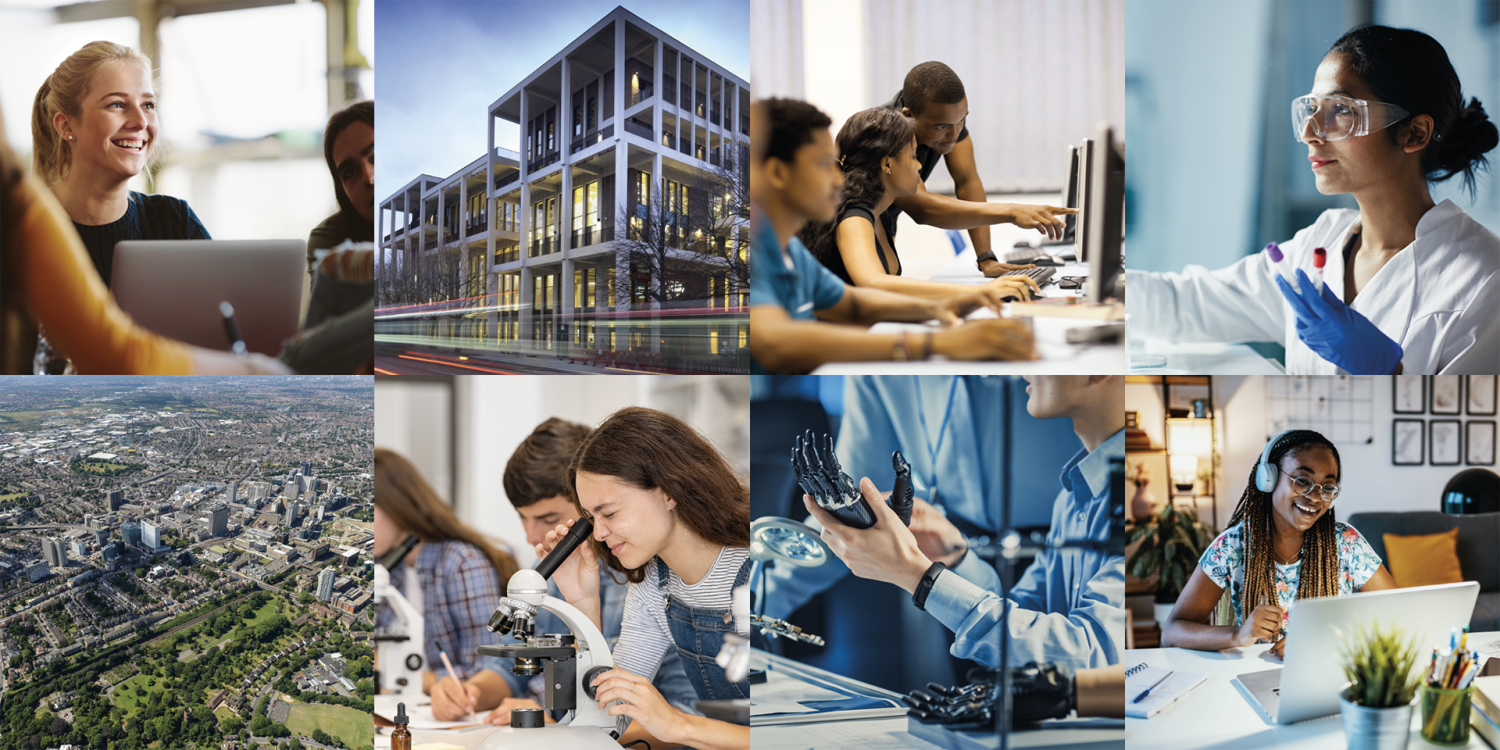 Today saw eleven of South London's leading higher and further education institutions commit to helping local citizens, communities and businesses rebound from the challenges of the pandemic and shaping a fair, sustainable, and productive future sub-regional economy.
The University of the Arts London, Croydon College, University of Greenwich, Kingston University, London South Bank University, Richmond upon Thames College, University of Roehampton, South Thames Colleges Group, Spurgeon's College, St Mary's University and Sussex Innovation joined have joined together in this commitment:
"As South London Universities and Colleges, we are responsible not only to our students and staff but also to the places around us.  As place-based institutions, we attach a high priority to supporting the economic, social, environmental, and cultural life of our local communities. That is why we have come together to endorse the publication of the South London Partnership's Economic Recovery Action Plan and commit to building on the growing partnership between ourselves, with the Boroughs and with other partners to address the challenges and unlock the opportunities and full potential and sustainability of our local communities, economy and places."
Individual quotes from senior leaders in each of the Universities and Colleges party to this commitment can be found in the following document: Working together to support South London's Economic Recovery
The joint commitment was made in response to the publication today of the South London Partnership (SLP)'s Economic Recovery Action Plan.  The South London Partnership covers the Boroughs of Croydon, Kingston upon Thames, Merton, Richmond upon Thames, and Croydon.  Its Economic Recovery Action Plan highlights significant impacts from the pandemic, including a 12 per cent economic contraction in 2020 of its £32 billion economy, 32,000 lost jobs, significant rises in unemployment and in benefits claimants, and growing in-work poverty.  It also points to long-standing challenges that need to be addressed in driving economic recovery, including low productivity, poor connectivity, and ingrained pockets of deprivation.  The SLP Boroughs Action Plan sets out five priorities on which the boroughs are collaborating to address inequalities, support economic recovery and address the climate emergency.
The eleven Universities and Colleges have come together through the BIG South London programme to forge a partnership with the five Boroughs and with local businesses to support innovation, to help create new jobs, businesses, and growth.  Alongside the creation of new workspaces across the boroughs, BIG South London will deliver programmes to connect entrepreneurs and businesses with the research expertise, knowledge and facilities of South London's Universities and Colleges to help them innovate to create new or improved services products or practices.  It will also help stimulate innovative relationships to address wider social, economic, or environmental challenges in South London.
Sarah Sturrock, Director of the South London Partnership, said: "The Universities and Further Education Colleges of South London have a major role to play in supporting the region's economic recovery, supporting South London businesses and communities to grow and thrive and ensuring South London continues to be a world class place to live, study, work and invest. We are proud of the partnership that is emerging with and between them through our BIG South London programme and warmly welcome their commitment to work together and with the SLP Boroughs as we strive to unlock South London's full potential."
As part of its contribution to economic recovery, BIG South London is already investing in grass roots innovation. It launched its first programme of support in January – an Innovation Voucher Scheme – which enabled businesses and third sector organisations to apply for up to £5k of support from a university in South London.
Eighteen South London based businesses and organisations have now been awarded a BIG South London Innovation Voucher, which will enable them to tap into university expertise and resources to undertake a project which will boost their growth, productivity, and impact. Organisations that have successfully been awarded an Innovation Voucher include Merton-based Green Chilly, Kingston-based Beesmax, Croydon BME Forum, Sutton Night Watch, and Richmond-based NURVV
Philip Ingam, Co-founder, Green Chilly said: "We are delighted to have been awarded the Innovation Voucher. Green Chilly is a green technology pioneer in cooling solutions for packaging. Using patented technology, we have developed the Frozen Wrap or Fwrap® to cool products down and keep them cool (Chilly) while being environmentally friendly (Green). Our packaging is 100% eco, being made from recycled paper and water, while being compostable and recyclable.
"The voucher funding will allow us to work with LSBU to further enhance the technology to improve efficiency, along with investigating how we can utilise new materials to make the Fwrap even better for the environment."
In addition, BIG South London will be launching an Innovation Support Programme in October, which will provide further fully funded support for South London based businesses wishing to grow their business through innovation and by collaborating with the region's Universities.
Recent posts