Innovation Support Programme helps Sukoon Care get ready for investment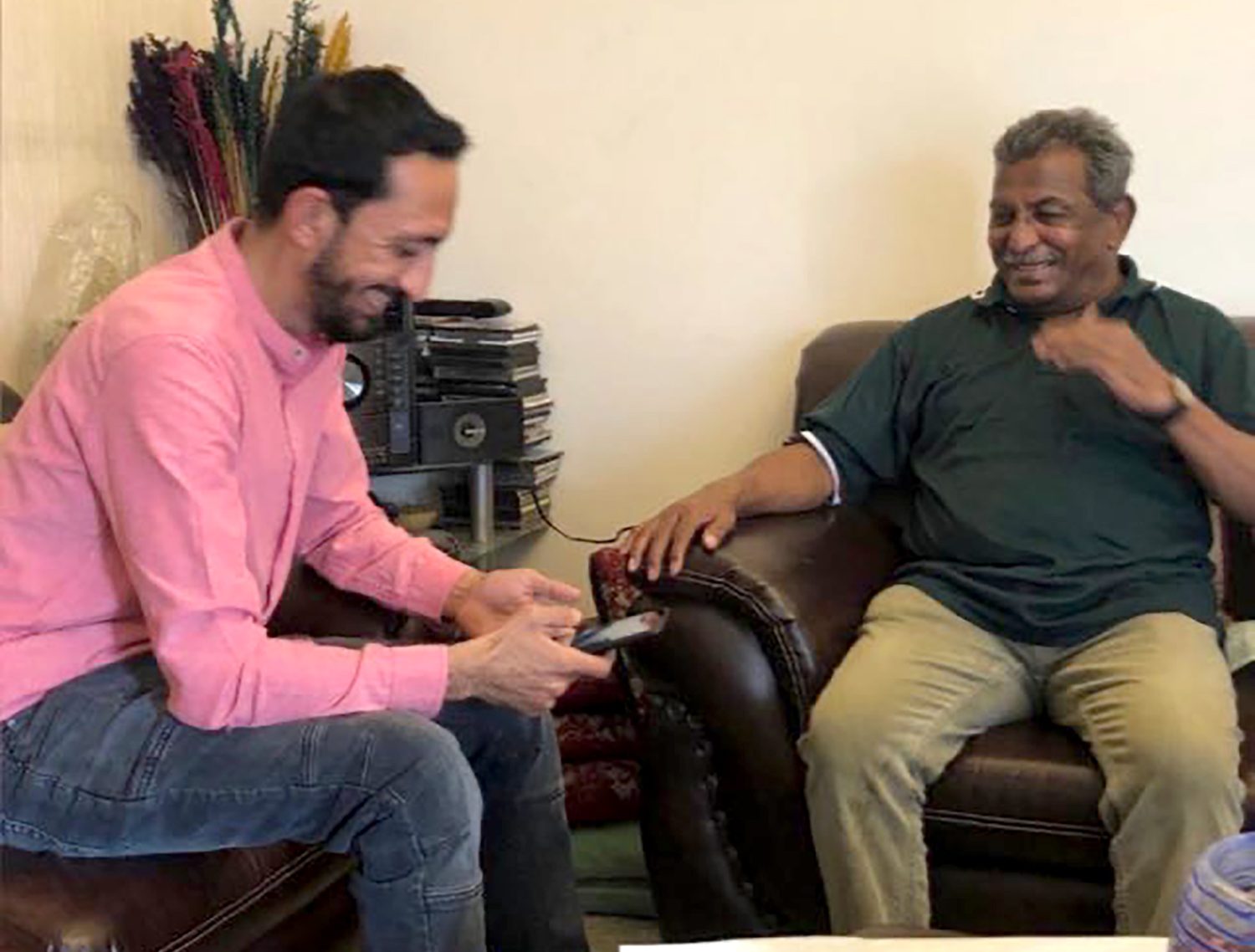 Sukoon Care is a cardiac rehabilitation app-based service that can be delivered in low resource settings. Sukoon Care has recently been on the Innovation Support Programme. Big South London spoke with Co-Founder Akhilesh Sivaraman to hear about their experience of the Programme.
The current western model of cardiac rehabilitation is an intensive model of care that requires patients to go to the hospital, which isn't possible in low and middle-income countries due to the cost. Sukoon Care provides a model of care that can be delivered from the patient's home. A set of behavioural interventions can be used to help prevent patients from having secondary acute events, or heart attacks, and the need for a second surgery. These include exercise, education, mental health wellbeing and behavioural modification so that patients don't default to unhealthy habits. A nurse goes to the patient's home and is guided by the Sukoon web app which gathers data and tailors a cardiac rehab service specifically to the patient's condition.
We had recently taken part in a Simulation for Digital Health (SimDH) programme run by London South Bank University, and through that, we heard about BIG South London's Innovation Support Programme. It sounded like a good way to supplement and consolidate our business knowledge in areas where we felt we had gaps in our development and vital to our next stage of raising funds.
It was a very flexible programme, with 6-8 weeks' worth of workshops covering a large range of aspects that are key to developing a start-up and getting ready to fundraise. The workshops are tailored toward early-stage businesses and founders who've never done this before. The most useful part for us was the finance and investment readiness workshop. From this workshop, we figured out our next steps, and it was made really clear to us how to display our finances for fundraising in a very simple and straightforward way.
I had a one-to-one session with a mentor with a background in finance who helped me very much and acted as a sounding board for some ideas we have for the business; it was invaluable to talk to someone with relevant experience who could suggest better, new approaches. Her extensive experience and advice on funding bodies and grant applications were also crucial to us at the stage we are at, as it's very difficult to access the right source of valid information.
I felt the programme really provides a foundational level of business knowledge from which you can build so that it would be useful for any first-time founder.
As a result of the Programme, we are hoping to develop a collaboration with cardiac rehabilitation specialists or physiotherapists at St George's University of London; I don't think we would have been able to find the right partner at a University without this Programme as they have played a vital role in collating all the specific information and finding the right kind expertise we are looking for.
The next steps for us are to conduct a soft launch of the product and recruit patients in Pakistan. From this, we hope to generate a good amount of data to show that this is something that patients want and need, to put us in a position for further fundraising.
About the Innovation Support Programme
The Innovation Support Programme is a fully funded programme of support to help South London-based businesses or third sector organisations grow & develop. Businesses at any stage of their innovation journey can benefit from the support, which includes an Innovation Health Check, access to growth and innovation workshops and support to engage with a local university partner. BIG South London's university and college partners have a broad range of expertise to tap into to accelerate the development of an innovation or business.
Find out more about the Innovation Support Programme
Akhilesh Sivaraman Bio
Akhilesh is the co-founder of Sukoon Care and a graduate of Imperial College London (and before that, Sutton Grammar School). He is keen on putting his life sciences training to good use and having a positive impact on the world around him. Sukoon Care is an impact-driven startup reducing inequity in healthcare.
Recent posts